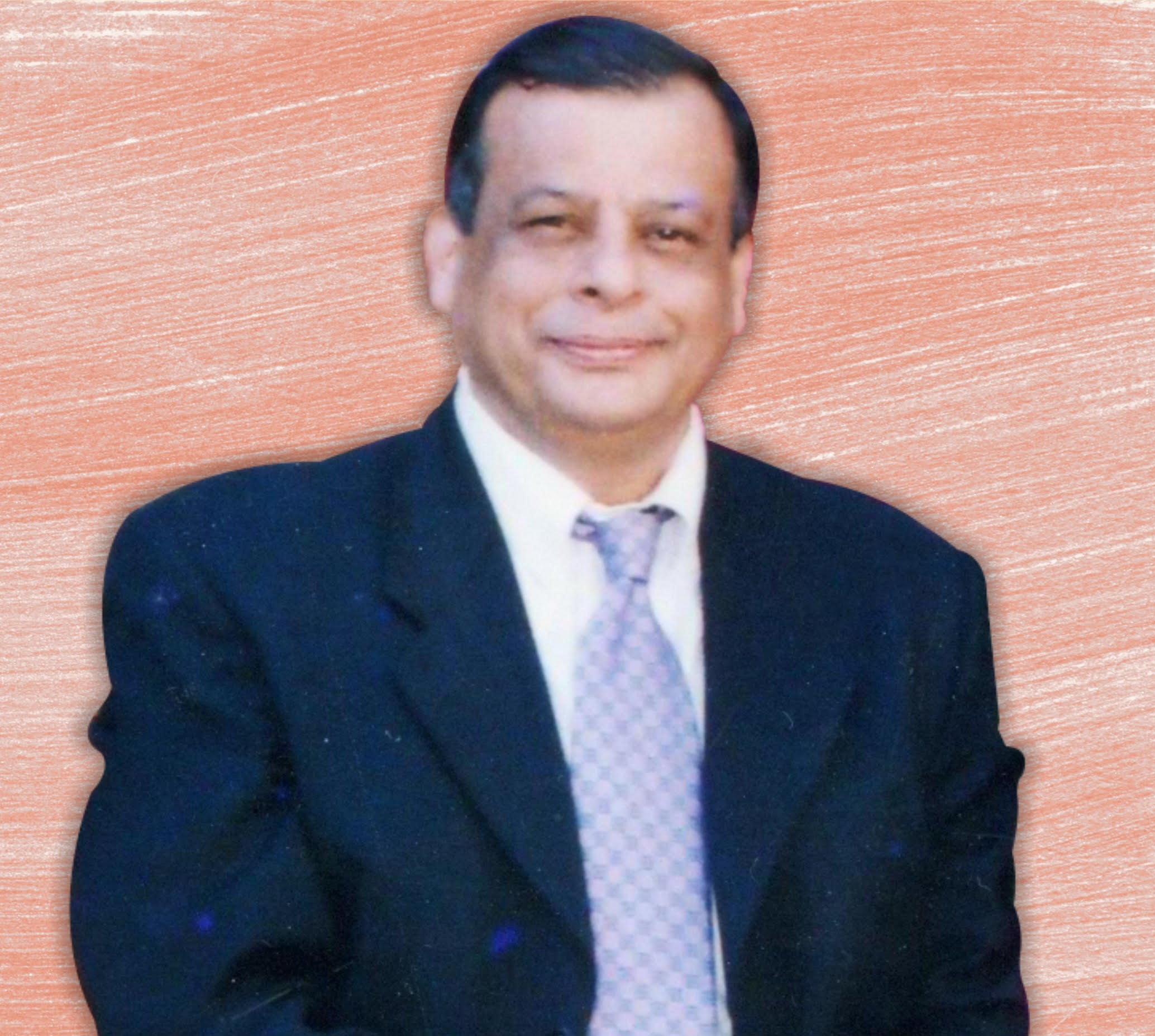 REMEMBERING DILIP SHRIPAD GOKHALE (PGP 1969)
Dilip Shripad Gokhale was born on November 26, 1947 at Pune to Sri IG Shripad Gokhale and Srimati  Indumati Gokhale. Dilip was an excellent student. He graduated in Economics from Ferguson College, Pune, and was the recipient of a Gold Medal for his brilliant academic performance. Dilip was a good sportsman and represented Maharashtra in badminton.
After graduating from IIMA, he worked first for SICOM in Mumbai and later for CENTRON in Aurangabad. In 1972, he married the charming Shubhada Pandit, who was to be his greatest pillar of strength.
In the early seventies, Dilip worked as the General Manager at Mahyco Seeds in India. In 1980, he joined SANDOZ. In 1987, he set up Syngenta's seeds operation in India, starting it as a one-man operation and then going on to head the business in India till 1998. The business was extremely profitable and current sales in India exceed $70 million.
In 1999, Dilip moved to Basel, Switzerland as Global Head, Field Crops, Syngenta. In October 2002, he was requested to fix the Asia Pacific Region, which had been in the red for over five years.  As Head, Field Crops and Region Head, APAC, he increased sales from $47 Mio 2002 to 131 Mio in 2006 and EBITDA from negative to 31 Mio. He served on the Novartis/Syngenta Seeds' Global Management Committee from 1999 to 2007.
In 2007 he assumed the responsibility of Global Head, Biofuels Development at Syngenta, and in 2009 the additional responsibility as Senior Advisor, Syngenta Foundation for Sustainable Agriculture. Dilip has held positions of Chairman of Board of Directors of Syngenta Seed companies in Korea and Thailand and Director of six Syngenta Seed companies in China, Japan and India. He retired from Syngenta at the end of 2010 after nearly 31 years with the company.
After retirement, Dilip was an advisor to the NGO AGRA at Nairobi. He soon started his own company, AFRICASIA Seed Company, at Arusha, Tanzania. This company became his passion and soon spread its wings to Kenya and Uganda, with customers in many parts of Africa.
He had served on the Board of the Management School of the Asian Institute of Technology, Bangkok (the other Indian Board member being Narayana Murthy of Infosys). He taught at the Seed Enterprises Management Institute of Nairobi University. Dilip was also a visiting professor at Cornell University's Cape Town campus. He had conducted seminars on Agribusiness Management at Harvard Business School and at Market Matters' programmes at Stellenbosch University, South Africa.
His crowning glory was a UN Award in 2008 for his pioneering research and development work on tropicalisation of sugar beets.
Dilip was known amongst batchmates and colleagues for his friendly and helpful nature, ever willing to help others develop their careers. He had an engaging smile, was always
approachable and supportive to his team, his peers and his friends. Small instances, such as helping unknown people in day to day life to supporting friends in finding consulting agreements,
defined him as a human, a leader and a friend. Many a batchmates have enjoyed the hospitality and assistance of Dilip and Shubhada while visiting Tanzania's wildlife parks.
We lost Dilip suddenly on 16th October, 2020 after a short illness, while he was at Arusha, Tanzania.
The Class of '69 will miss him and his cheerful demeanour.