AKHIL MANGLA (PGP 2021) – GOLD MEDAL FOR SCHOLASTIC PERFORMANCE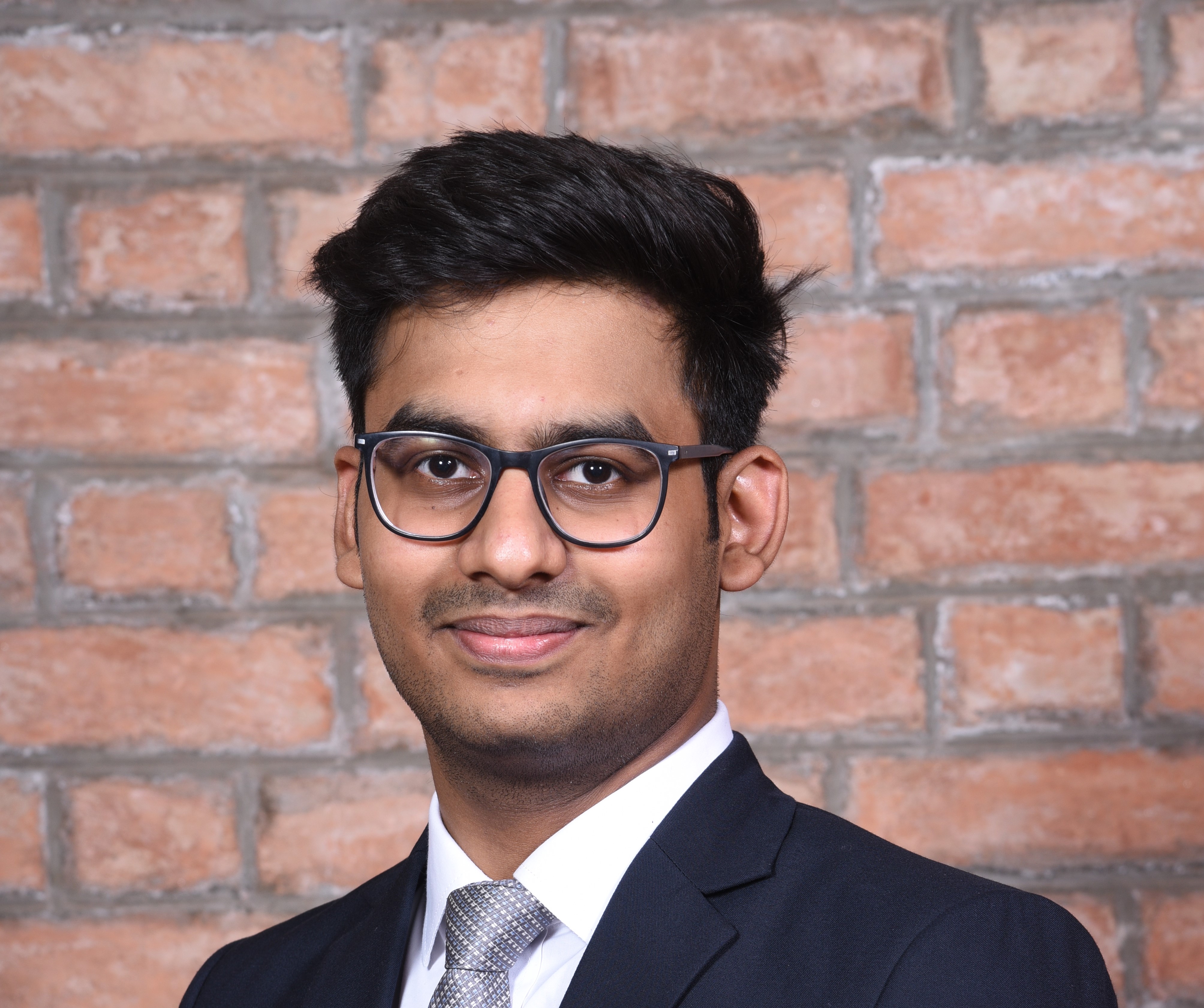 Akhil Mangla is currently working as a Senior Associate with Boston Consulting Group (BCG). Prior to joining IIMA, he worked with BCG in their Knowledge division for the Private Equity practice area. He did his graduation in Finance and Investment from Shaheed Sukhdev College of Business Studies, Delhi University in 2018. He was awarded the University Gold Medal for his academic performance during the course. He was also awarded the Best All-Round Student Award for the class of 2018 during his graduation. During his educational career, he has participated and won in various competitions and seminars. His interests include painting and sketching, solving puzzles and public speaking.
What does being a Gold Medalist mean to you? How has the journey been? I consider myself lucky to be receiving the Gold medal for this year. Every year the brightest of the kids in the country get the opportunity to be a part of the programme. To be honest, I was very underconfident during my initial few days belonging to the commerce background, seeing people from all the great institutions and with high intellect talking about the world they have excelled in. The PGP journey keeps one very busy, and when the load starts to build up, one hardly gets time to think about such stuff.
In the initial assignments and exams, I just performed my best – not because I wanted the Gold Medal, but because I was scared that if I do not put constant effort into my work, I will lack behind the brightest of my classmates. The discussions in the class were very colourful, touching the breadth and depths of each concept. I was glad I could bring in a different perspective given by background; I believe this is the true sense of why diversity is ensured by IIMA. Two terms and the Summer Placements went by and I worked hard to not lag behind others. I could hear students talking about their CGPA and ranking themselves, but I was always afraid of calculating mine; my inner self was too scared of getting compared with others. It was only when the Exchange Ranks were announced that I got to know that I had been relatively performing well. This also started the race of maintaining my grades in order to maintain the first position. The healthy competition further pushed me to get the best out of me, in a range of tasks and assignments.
The second year was a different world than the first year. With the electives to chose from, I planned my term in a way that would allow ample break to roam around and explore the city. Thanks to the pandemic, most of the time was spent at home. I had a bunch of close friends with whom I would plan my courses, which took away the hunt for a new study group for each course. As this group had similar interests, we picked up almost all economics and some finance courses to complete our learning at IIMA. Learning became fun with them.
The journey, along with the course knowledge, gave me many lessons for life.  It taught me how to work on subjects that I did not find interest. It taught me how to work along with my study group to achieve the best, even with multiple tasks at hand. It gave me a set of friends, with diverse mindsets and opinions, to brainstorm and soundboard various ideas. I believe I would not have earned this Gold Medal, had I not had the opportunity to learn with the best of the peers along the way. This medal will keep on reminding me that there is always scope for learning, from each individual and each opportunity that comes in life.
What are your fondest memories from the campus? Being my first away-from-home experience, the campus gave me a lot of memories. In the first year, I belonged to Section D in CR-10. Every corner of that hall has a memory. From hiding people's course mats or slippers (our section loved doing that) to awarding slow claps to DCPs, the sessions were always entertaining. The most memorable day with classmates is the last day of term 3. One of our classmates brought a drone and we filmed/played in the lawns, creating a wonderful memory- it is uploaded on YouTube to cherish for life.
My dorm D22 became a site of emotions. I knew that any help, emotional or otherwise, was just a door away. From studying for surprise quizzes in an hour (or anxiously waiting for the PGP Office mail) to having late-night parties and games, the inhabitants of the 'Gentlemen' dorm were like another family. Randomly barging into others' rooms when needed help, D22 was ever awake to rant or celebrate.
While most of the daylight demands you with your books, the campus refuses to sleep at night. The sight of the batchmates playing frisbee at LKP, travelling to Bhavesh Bhai for a nice cup of coffee or bowl of Maggi, celebrating birthdays or just gathering together for a long walk in yellow-lit pavement across both the campuses- these instances are so repetitive that they become a part of everyday life at IIMA.
The IIMA memories are not complete without a group of friends to eat together at CT/Bikaner (unfortunately not present now) or play random games at night, supporting each other before the placement day, solving each other's doubts before exams, or just spending an enormous amount of time in library chatting (and comforting ourselves with an excuse that we are studying). I would say IIMA is a memory in itself.