ART AMIDST CHAOS – SKETCHY ARTISTS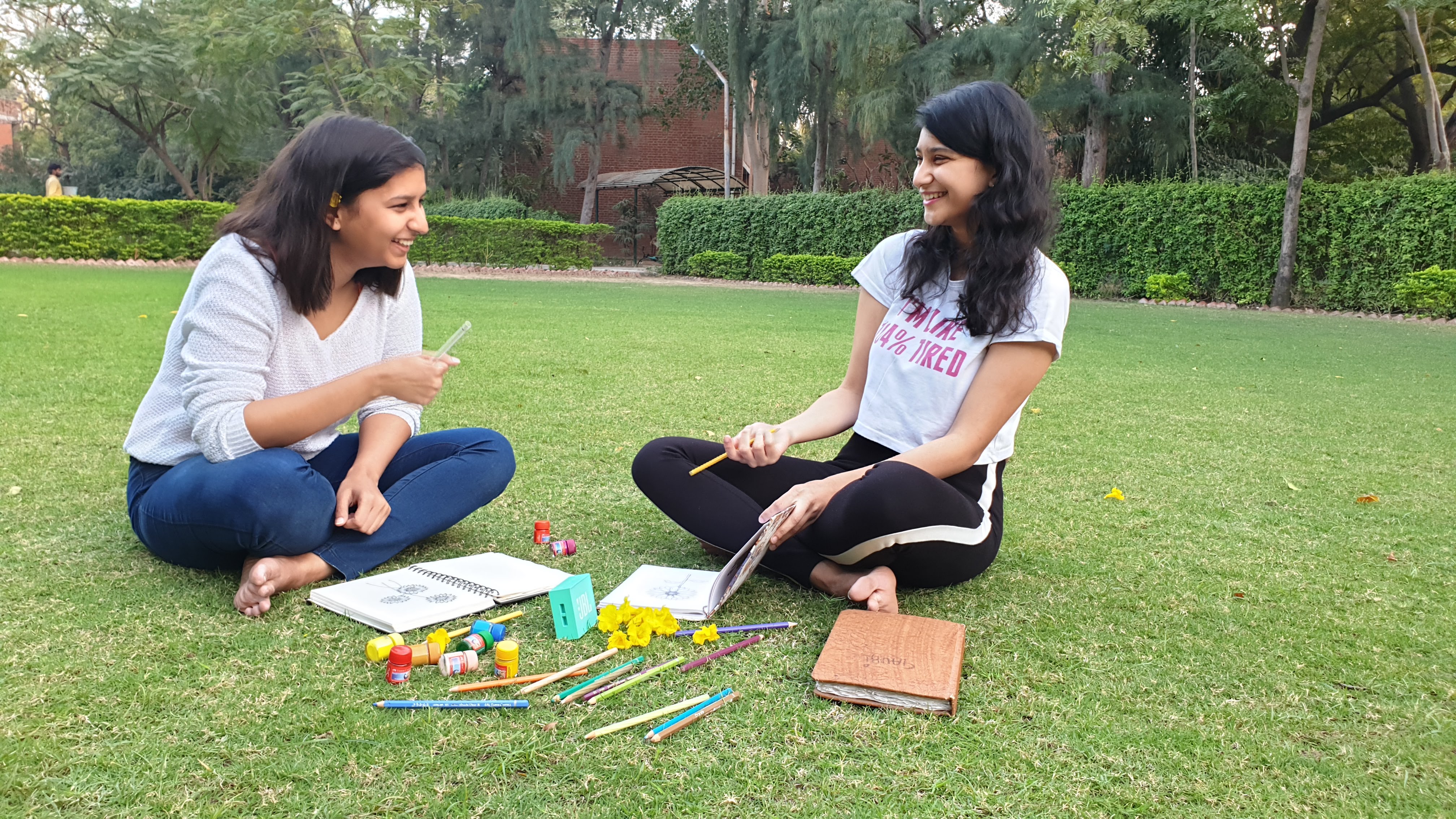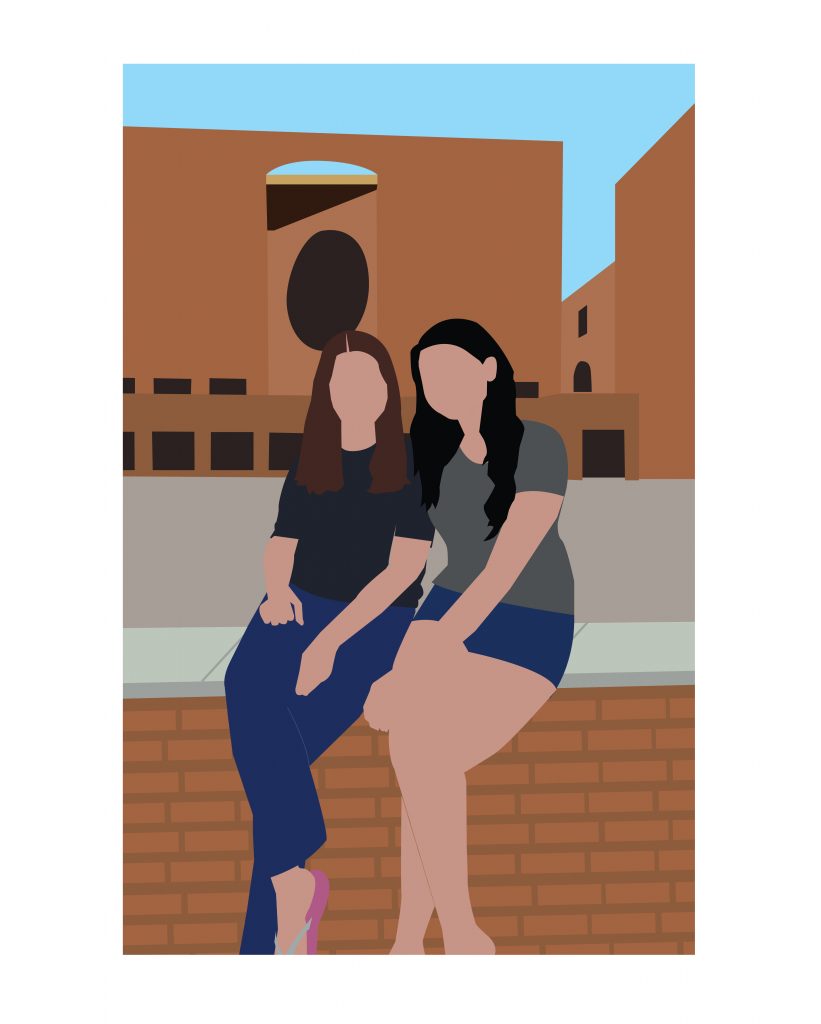 Sketchy Artists – Gauri Sharma (PGP 2021) and Arushi Poddar (PGP 2021)
In a place like IIMA where everyone constantly talks about academic rigour, our blog "Sketchy Artists" acted as a creative break. Both of us had an affinity towards art, photography music, and travel and would often discuss how it would be incredible to have a place to document these hobbies. From decorating our dorm rooms with care to doodling between classes when the mind wanders off, being creative excited us. As summer placements ended and PGP1 became slightly more relaxed, we took a trip to Udaipur, which inspired us to start our blog as we documented our journey through the beautiful streets of Udaipur.
Once we came back to campus, we decided to create more content and launched the blog during Chaos 2020 when the environment on campus is very relaxed. We hosted a small launch party with our friends in our Dorm (11) and introduced our blog to them. Once the term 3 exams drew close, we would try our best to balance time between classes, working on assignments, and creating new art. We decided to use the exams to our advantage. To increase the reach of our blog, we marketed our blog by leveraging the first page of Arushi's notes, which were circulated among the entire batch during our exams, especially open book ones. We asked everyone to follow the blog and this little PR stunt got the ball rolling and since then we have not looked back.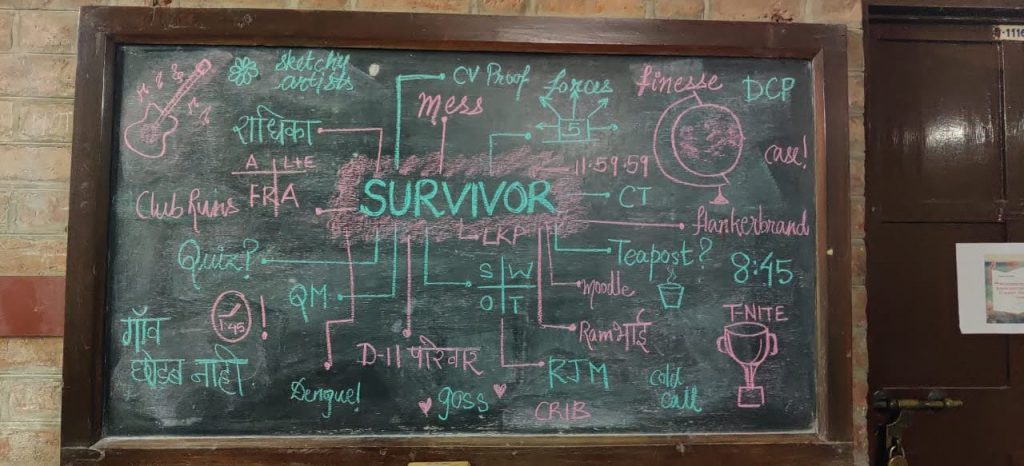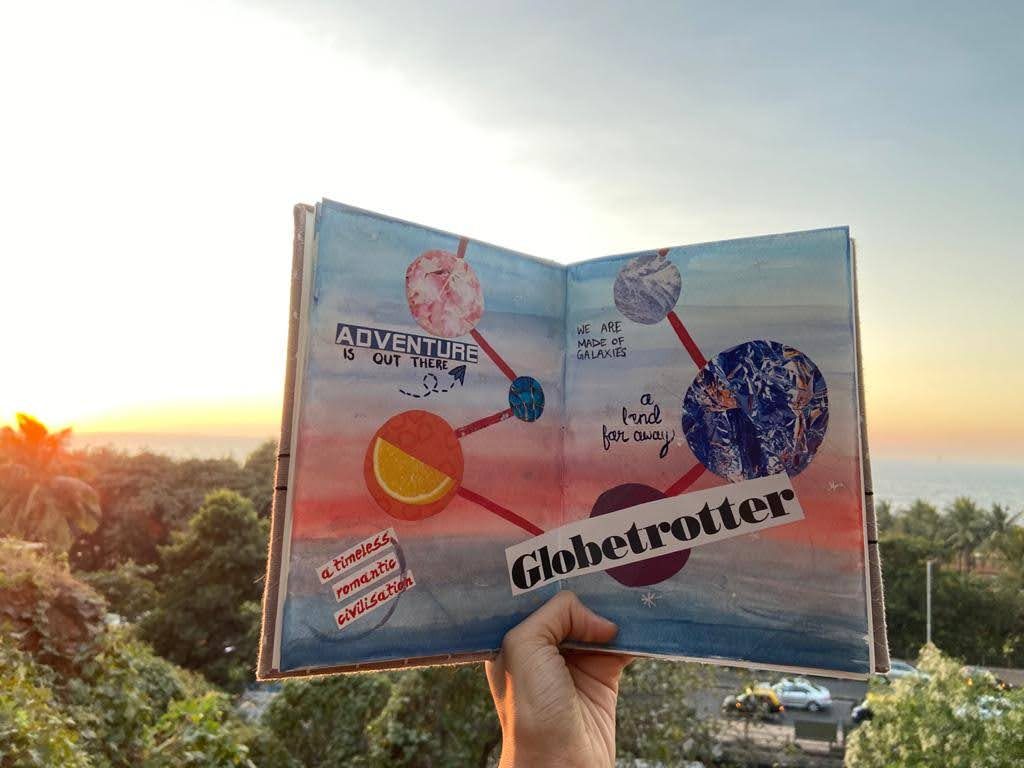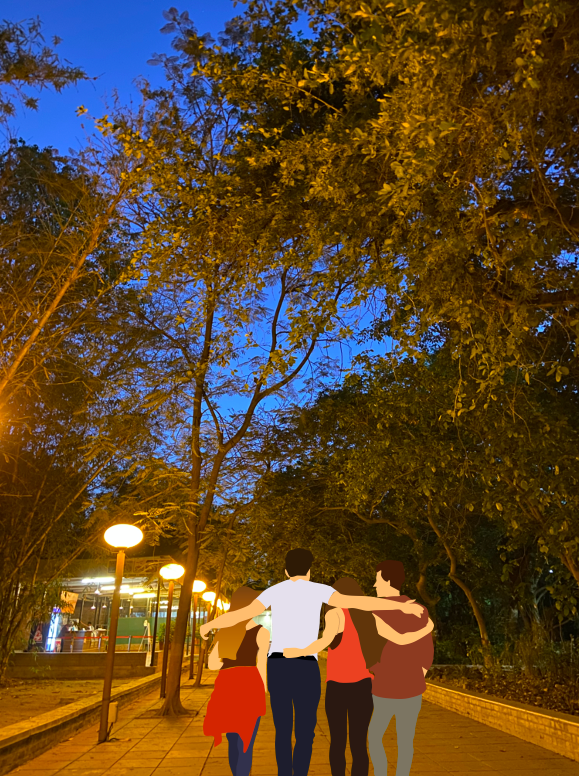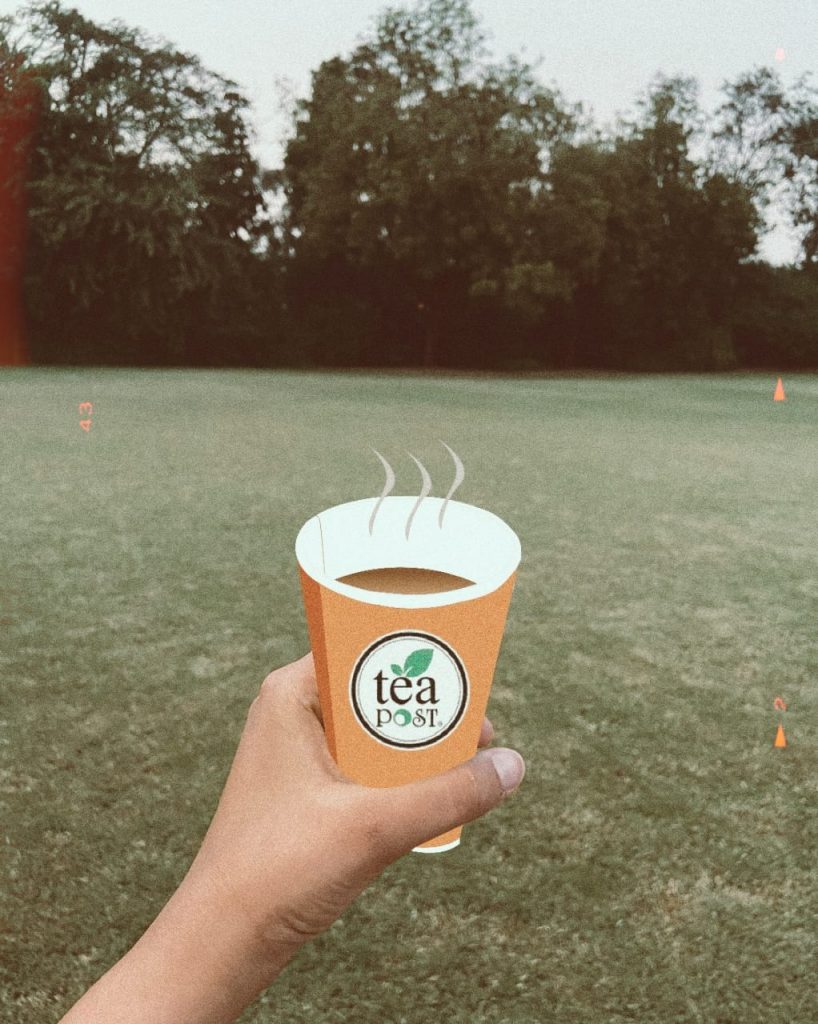 While on campus, we would often make artwork, and go for photo walks in the evening. With a cup of Tea Post's chai or CT's nimbu pani, we'd visit and shoot at some of our favorite spots- the gardens behind Dorm 11, the lawn in front of Dorm 15, the space near RJM, and of course the LKP. Sketchy Artists has truly been a breath of fresh air amidst our chaotic, fast-paced IIMA lives.
During the lockdown, while we missed stepping out for our shoots, we explored the space of digital artwork and recreated some of our favorite spots at IIMA as digital paintings. We also started various initiatives like "Sketchy Sessions" which is a series of virtual art sessions to help people relax through art and "Sketch for a Cause" which is a fundraiser for COVID relief where we create art for people in exchange for donations.
Going forward, we wish to continue making art along with our jobs. Both of us are venturing into the field of consulting and we hope that traveling shall give us the opportunity to do more photography as well. We see this as the perfect way to combine two things we love and in the longer term, we hope to build a community that has the same appreciation for art as we do.