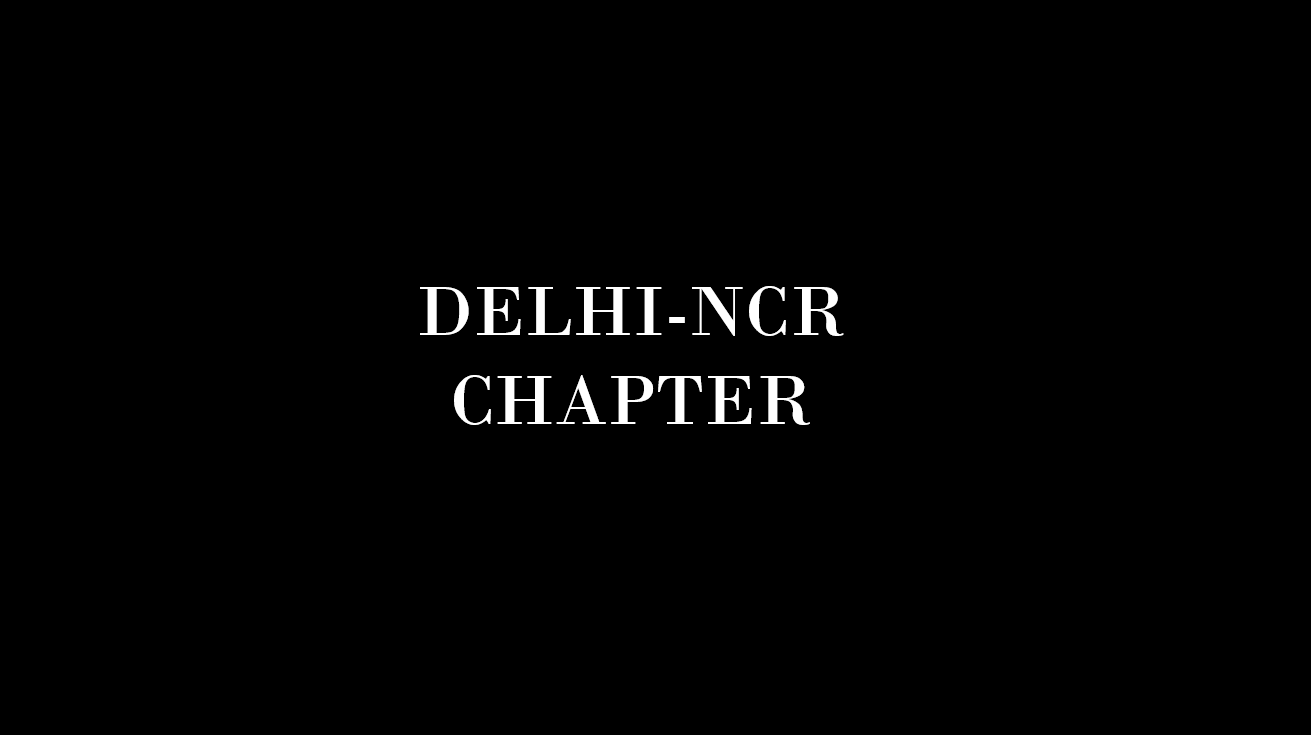 – Sunil Kala and S L Ganapathi
Delhi-NCR Chapter has three major social events every year apart from knowledge events hosted from time to time. Due to the pandemic annual get-together was not held.
During the year starting January 2020 till now, the activities have slowed down because of COVID and lockdowns. Pan IIMA Masters Golf Tournament which was started as IIMA Golf has now been made open to all IIMs but still attracts maximum participation from IIMA Golfers, was held on 29th February at ITC Classic Golf Course at Manesar, Gurgaon. IIMA Team won the trophy for overall performance.
One of the two major social annual events being Synchrony which is driven by the Alumni Office of the Institute was held virtually as e-synchrony on 5th July and well attended. The seniors were able to pass on their wisdom and knowledge to Fachhas and the current students made a presentation on the Institute.
The pandemic created havoc amongst the poor and needy and especially the migrant workers, a lot of whom were passing through Delhi on the way to UP and Bihar.  Though there was no Association initiative, many of the alumni were helping the needy with financial and material contributions individually and collectively through their own groups. One group of alumni who have been doing yeomen work in Delhi over many years in distributing blankets to shelter less privileged people in winter, this year also took up the task of giving dry rations, etc. to poor, needy, and migrant workers in substantial quantities.
They ran a ration drive during Covid wherein they were able to collect huge sums to provide tonnes of rations for about 5 million meals to thousands of families across several states.
They collected Rs.32 Lakhs for blankets and they had created another record for their annual Blanket drive and distributed almost 10,000 blankets and sweaters this season. This initiative is by Vipul Kedia (PGP 2005), Kaushlendra (PGP 2007), Ankit Gulati (IIMA 2007), Atul Mehta (IIMA 2007).
It would be evident that IIMA NCR alumni supported these initiatives in substantial measure.
It would be good to mention that several alumni have been active through various NGOs to help lessor privileged citizens of society. One such NGO,  Sajha founded and run by Prashast Shivastava of PGP 2012 has been doing a great job in Delhi Government/Municipal Schools in activating School Management Committees and making the parents of lower strata of society take an active interest in the education of their children and it is getting active support from Delhi/NCR Alumni.
For better and faster communication between the alumni, WhatsApp groups were made more active. The entire community has been divided into 3 main groups, and other groups of various batches with some alumni being common in all groups and Batch Representatives being the admin of these groups, to ensure everyone in NCR is included. These groups were very active and vibrant during the pandemic where alumni were reaching out to get and offer help relating to medicines, hospital beds, oxygen, etc.