MY LEARNINGS FROM THE PANDEMIC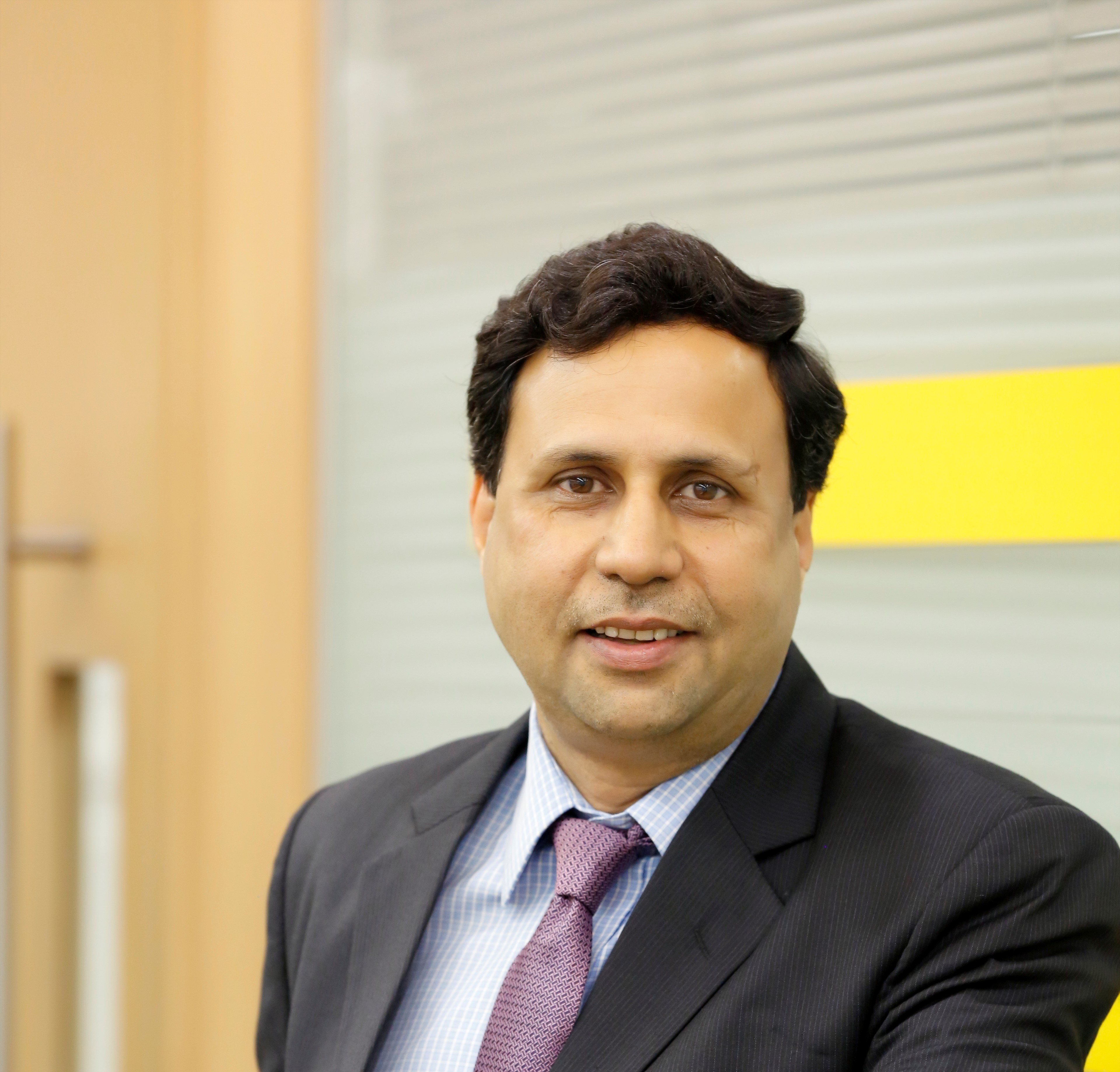 I am Dr. Om Manchanda, Managing Director of Dr. Lal PathLabs Ltd. I am also a proud alum of IIMA, 88-90 batch.
From campus, I joined Hindustan Unilever (HUL) as a management trainee. After working with them for nearly a decade, I had brief stints with Monsanto and then Ranbaxy. In the year 2005, my career took an unconventional turn when I decided to take the plunge and join a venture-funded, family-run, small-scale, pathology lab business with an annual turnover of just under Rs. 45 Cr. based in Delhi. I joined as the COO and transitioned to Chief Executive Officer in 2008.
Today, Dr. Lal PathLabs (LPL) is India's largest medical diagnostic company and has achieved a turnover of Rs. 1,581 Cr in FY'21. LPL went public in the year 2015, has a current market cap of more than $3 bn. The company has a network of 231 clinical labs, more than 3,700 collection centres and more than 9,000 direct sample pick-up points across the country. We serve more than 20 million patients every year and have close to 5,000 on-roll and 2,000 off-roll employees.
As you can imagine, the period since the COVID-19 pandemic began has been challenging for a healthcare organization like ours. It has been nearly a year and a half since the pandemic started, and more than a year since our country went into a series of lockdowns and other measures to control COVID-19. An unusual time, none of us had experienced so far in our lifetime.
'Testing' was the first thing that had to start to control the pandemic, and as the largest private diagnostic company, we were right at the center of this action. LPL was one of the first laboratory chains authorised by ICMR to conduct RT-PCR tests for COVID-19 in India. This test was a new test to our portfolio and we faced multiple challenges to begin operations, e.g., accurate demand forecasting and capacity planning, costing and pricing, interface with Government authorities at the centre, state and district level, and so on. In addition, manpower planning was a much bigger challenge. Due to the fear of exposure to infection amongst the general public, there was a sudden surge of demand for home collections while our service model was previously built primarily on walk-ins. This shift in approach required large-scale hiring of phlebotomists who could visit people's homes to collect the samples. Anxiety levels among employees and their family members were high since they were at increased risk of catching the infection. We needed to take all necessary precautions to keep them safe and assured. Any lapse at this end would mean a threat to the safety of our employees and a disruption in our services.
Initially, we started RT-PCR testing in only one lab in one state. As of today, we have expanded this service to 17 locations in 13 states. The country went into multiple lockdowns, however, our teams have been working round the clock to provide testing services to patients and hospitals.
In hindsight, most of 2020 and the first wave, we somehow managed with a bit of a stretch. But come early April 2021, there was a bolt from the blue – the second wave in India. This wave was sudden, brutal and took all of us by surprise – a crisis never experienced before. To lead a company like LPL in these times has been a once in a lifetime experience for me. It became further challenging when many of our employees came down with COVID, including me. I share below some of my learnings of last couple of months…
A crisis like situation requires one to be calm and handle the challenge with a lot of poise
It hasn't been business as usual. In this period, which had all the characteristics of a crisis-like situation, it became very important to manage one's self mentally, emotionally and physically.
We were constantly faced with new and unfamiliar challenges. There was no time to plan and calibrate our response. It was a drain on everyone's strength given the fear, anxiety and stress. Continuously ensuring teams believe in themselves and keeping a constant vigil on the team's morale was very important and helpful.
There were moments when I would be overcome by worry about our staff's safety and the possibility of a large-scale outbreak in the lab network leading to the closure of testing facilities and disruption to our operations. Keeping some of these inner fears within oneself kept the teams focussed.
It has all been about empathy and compassion As they say, true wealth is having an abundance of things money can't buy. Empathy is one of them. There has been so much pain around us, it required all of us as a team to feel the pain of others, and lend that helping hand that can make a difference to people's lives. This has helped generate a lot of goodwill for the brand and also a sense of self-fulfilment for many of us.
It has all been about purpose Leadership during the pandemic required each of us in the organisation to balance the interests of all stakeholders like investors, customers, employees and society at large – all at the same time. Aligning the entire organisation to its larger goal of serving the communities made a big difference in motivating the team, keeping them focused. Teams experienced a great sense of purpose in what they were doing.
It has all been about staying in problem-solving mode There were many new and unfamiliar challenges. We had to be quick on our toes to look for ways to solve them. Generating alternatives, quickly evaluating, and moving fast was our mantra. Staying in problem-solving mode helped us immensely.
It has all been about human connections My biggest learning has been that it is important to quickly get from planning to execution mode. Arrange all the required resources and put in place all the processes – but this is all about Hardware. One should not forget to leverage a very important resource i.e. People Software. Passion and purpose can make all the difference.