PROJECT CHHAAV – MEASURE, MANAGE, MITIGATE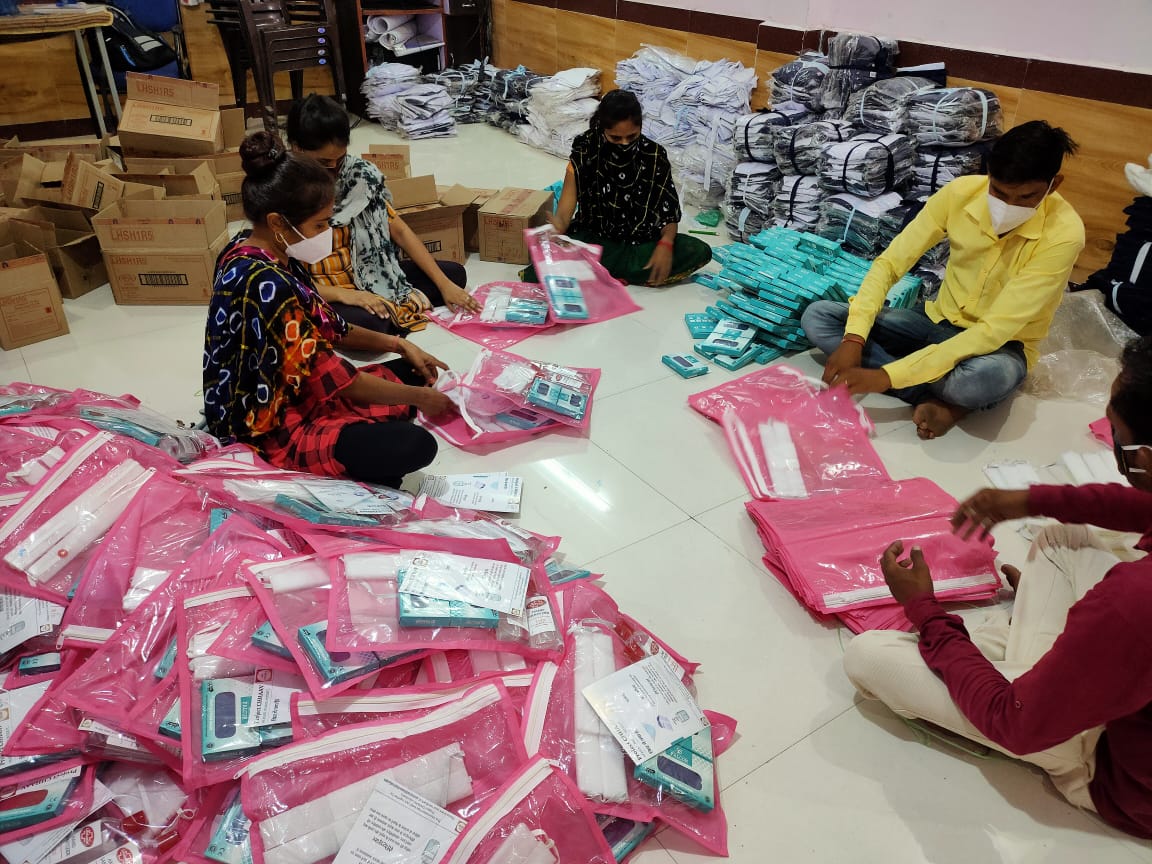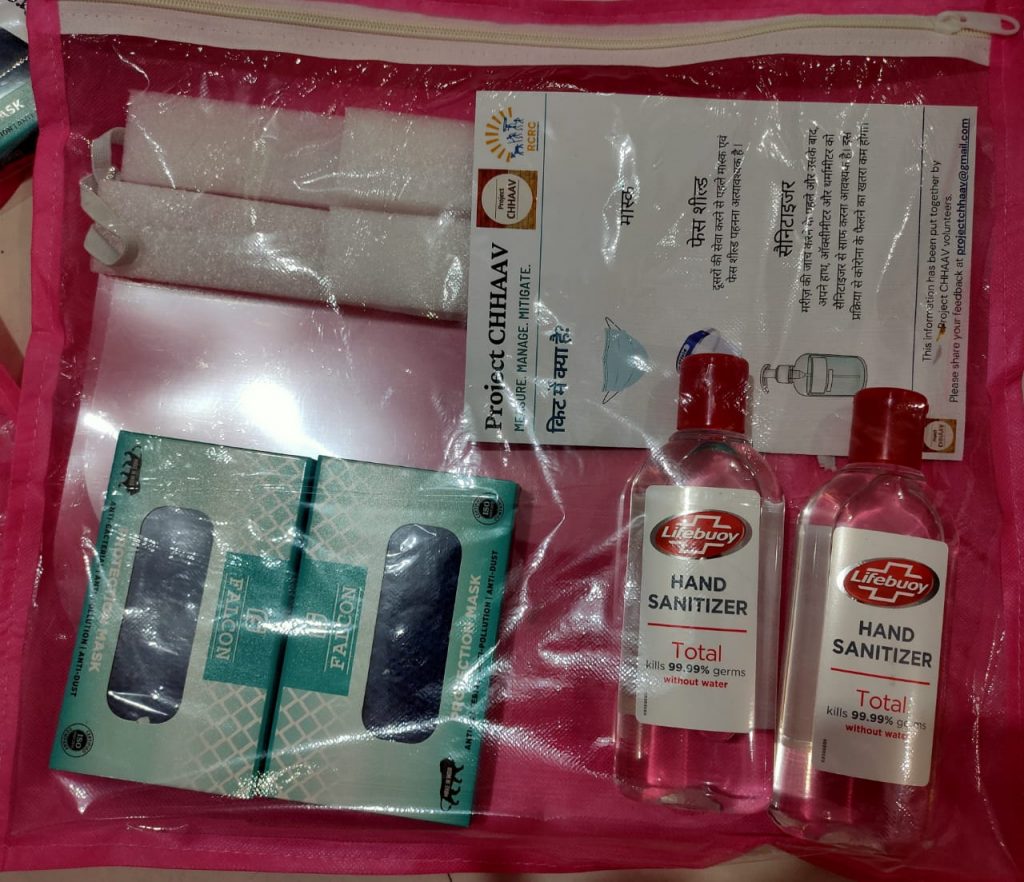 An initiative by IIM Ahmedabad and IIM Bangalore Volunteers to Fight Covid in Rural India
Covid has affected human life in unprecedented ways regardless of class, caste, gender, etc. Rural India has half of the country's virus case load1 but unfortunately less than 10% of the infrastructure required to drag them out of this engulfing pandemic2. However, the actual magnitude of their burden is still not being captured through these numbers. Their difficulties include but are not limited to sparsely distributed testing facilities, disease misinformation, negative public sentiment towards testing and vaccination, lost hope in the medical system, etc. With the lack of infrastructure for diagnosis and treatment, most of the families are preferring to stay at home (quarantined or not quarantined) even with severe symptoms of Covid.
The healthcare infrastructure in rural areas is broken and that has led to innumerable struggles for the frontline healthcare workers (ASHA workers, Anganwadi workers and ANMs) who spearhead most of the community health programs of the government in rural areas. Their strong network along with high involvement in women and children-related health issues has given them the status of key opinion leaders in rural areas. Thus, to fight Covid in rural areas, it is imperative to inform, equip and support these opinion leaders. Unfortunately, these workers are not adequately equipped with basic safety gear to execute their pandemic duties. For example, in one of the blocks of Barwani (Madhya Pradesh), 64 oximeters were given for 882 staff engaged in Covid duties at the frontline3. As they come from humble backgrounds themselves, the burden to pay for their own safety kits should not be placed on them. Currently, most of them use homemade masks or a dupatta to cover their nose and mouth. Sanitizers and face shields are a luxury for them. Yet, they are screening, tracing, and following up with millions of symptomatic and confirmed Covid-positive cases daily, thus risking their and their families' lives. Various reports from the ground confirm that these workers themselves are one of the most impacted groups (in terms of both infections and deaths) in the pandemic.
Amidst this chaos, there is still hope for humanity when communities come together to extend a helping hand in their capacities. Project CHHAAV is an initiative by one such community, our community, aimed towards helping the rural population fight the pandemic. We have an ambitious target of ensuring every frontline community healthcare worker in India has a basic safety kit including a pulse oximeter, reusable masks, face shields, digital thermometers and sanitizer. Along with the kit, we are including pamphlets in the local languages containing basic information around Covid-19 and instructions on using the kit equipment in real-world situations. By doing this, we believe, we will increase the safety and effectiveness of these workers in rural areas.
We have partnered with RCRC (rcrc.in), a collective of 60+ prominent NGOs responding to the Covid crisis in rural India with presence across 12 states. We are receiving donations via crowdfunding platforms and partnerships with corporates. As of 31st May, Unilever has promised 28375 litres of Sanitizers. Delhivery is managing our logistics at discounted rates. We will be receiving 10000 masks from Livinguard, 11000 free IEC booklets from Intentlabs, 15000 face shields from Butterfly Edufields and monetary support of Rs 1000000 from Saleskem. We are utilizing these funds to implement our pilot in 4 districts –
Narmada and Junagarh (Gujarat) with support from Aga Khan Rural Support Programme (AKRSP)
Barwani (MP) with support from Transforming Rural India Foundation (TRIF)
Nuh (Harayana) with support from Agrasar
The total strength of frontline community health workers in India is around ~2.65 Million. We are looking to reach out to the workers in the most backward districts across India's heartland and therefore have set a target of distributing 1 Million kits to these workers who form the backbone of our rural healthcare system.
The team behind this initiative includes faculty, alumni and students at IIM Ahmedabad and IIM Bangalore. The core group of faculty members from IIM Ahmedabad involved in this effort includes Professors Rakesh Basant, Rajesh Chandwani, Pritha Dev, Ram Mohan Turaga, Ambrish Dongre, Amit Karna, Pranav Singh, Arun Sreekumar and Ankur Sarin. Volunteers actively involved in this initiative are across batches 1993, 2005, 2014, 2016, 2018, 2021 and 2022. The core team from IIM Bangalore includes Professors Manaswini Bhalla, Dalhia Mani, Prateek Raj along Ms. Sangitha Krishnamurthi, and Ms. Asha Thampy from the IIMB community.
1 News article link – COVID surveillance in rural U.P. hit by lack of kits
2 Ground report: How Covid-19 has affected India's rural areas
3 As communicated by one of the on-ground NGOs in Barwani (MP)