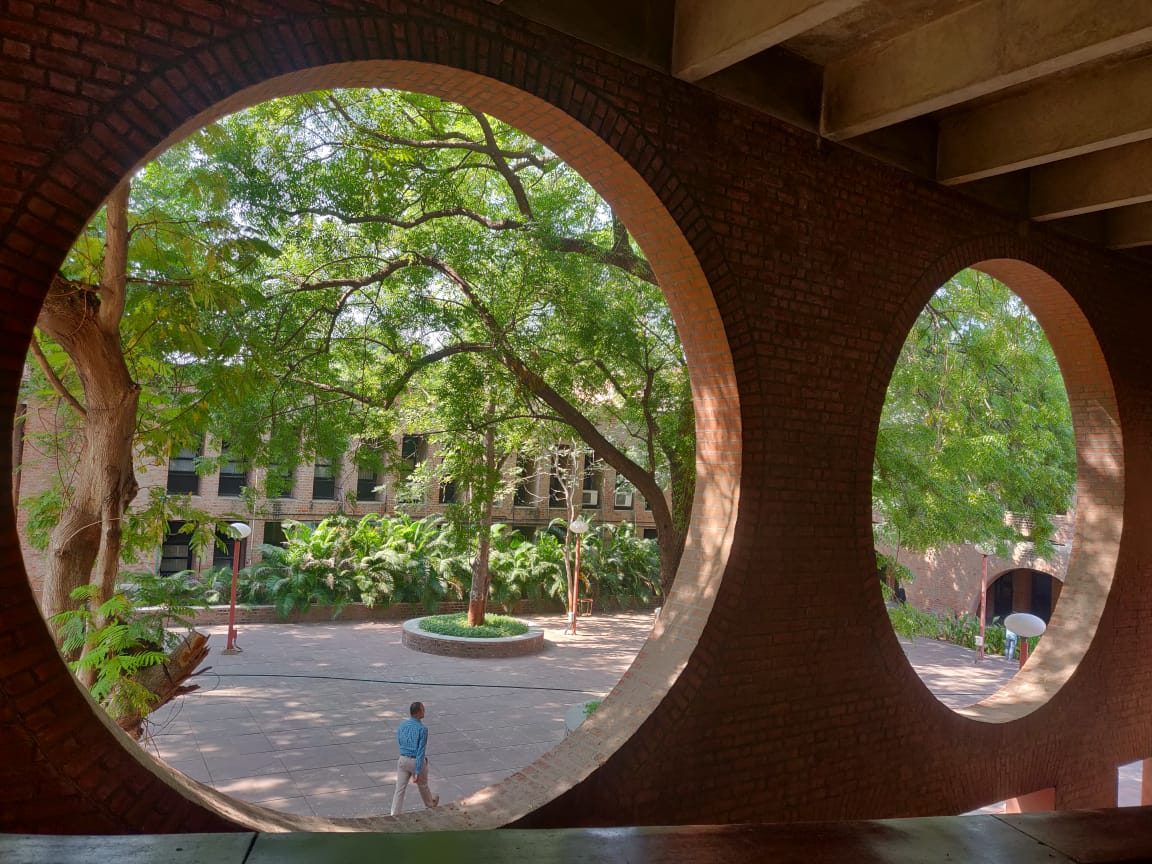 IIM AHMEDABAD RANKED BEST B-SCHOOL IN INDIA, AGAIN
According to the Quacquarelli Symonds (QS) Global MBA Rankings 2022 and National Institute of Ranking Framework (NIRF) 2021, IIM Ahmedabad once again secured the top position among the management institutes in the country. Globally, the Institute has marked a position in top 50, with 46th rank according to QS Global Full-Time MBA Rankings.
The Institute has been ranked 26th across the world in the Financial Times (FT) Masters in Management Rankings 2021 for its two-year Postgraduate Programme in Management (PGP). The Institute is at number one position in "Salary today (US$)", "Weighted salary (US$)", "Employed at three months", "Faculty with Doctorates" and "Company internships" criteria for rankings and number five position in "Careers service rank" criteria.
FT MEETS 2021 – THE ONE WHERE THEY ALL MET!
Continuing the tradition of giving the incoming PGP batch a warm welcome, and helping them understand what awaits them, the Mentorship Cell organized 17 Faccha-Tuccha meets with enthusiastic participation from 150+ PGP2s (the Tucchas) and 350+ incoming PGP1s (the Facchas).  These meets serve as a platform for ice-breakers, interactions, and for the incoming batch to receive guidance on everything related to academics, extracurricular(s), clubs, and campus life.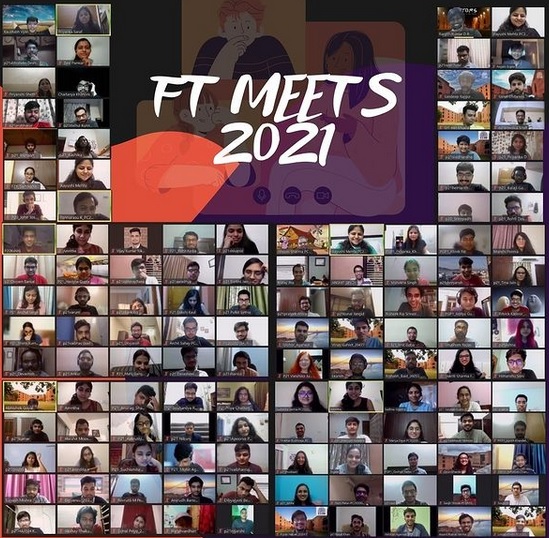 E-SYNCHRONY 2021
There is no one better to show the path than one who has walked it! The SAERC organized the e-Synchrony, a platform for the incoming batch to interact with some of the institute's illustrious alumni. Held across 7 city Chapters, the incoming batch received guidance from their super-seniors on how to best utilize the 2 years they are going to spend on campus and the post-IIMA life that lies ahead of them.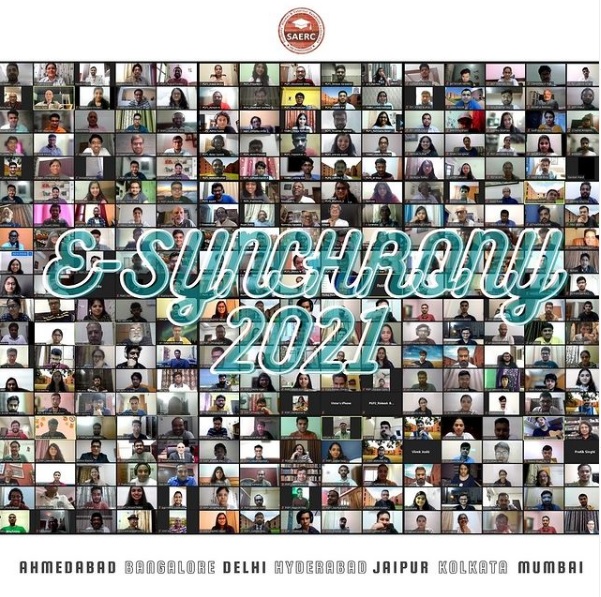 CLUB RUN 2021, VIRTUALLY THOUGH
The Club "Run" has been one of the highlights of the PGP experience at IIMA. Every year, the incoming students are introduced to the 50+ student managed clubs. After creative presentations by each club, the applicants then have to fill out application forms and quite literally, run, to submit them as they are cheered on by their seniors. While this year, a virtual version was hosted with the same enthusiasm, the students also found themselves reminiscing on old memories.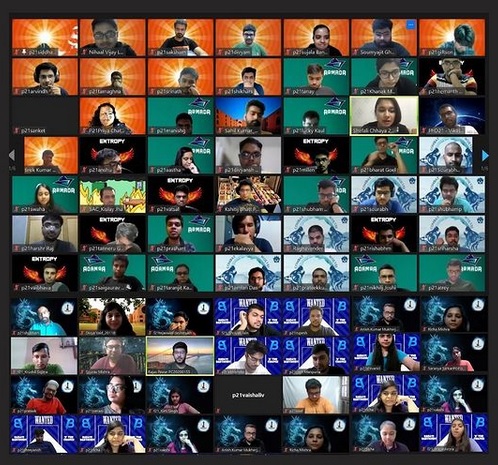 CENTRE FOR DIGITAL TRANSFORMATION LAUNCHED
The Centre for Digital Transformation was launched on August 26 2021, by IIMA in collaboration with Bank of America. With rampant digitization, many challenges and opportunities arise related to the ethical use of artificial intelligence technologies, individual privacy, data ownership, amongst many others. The Centre will be conducting research, education, and other related activities to offer a core foundation for digital transformation in India and the World.
The advisory committee of the Centre is co-chaired by Prof Pankaj Setia and Catherine P. Bessant, Chief Operations and Technology Officer, Bank of America. Other members of the advisory committee include Prof. Errol D'Souza (Director, IIMA); Sumeet Chabria (Global Technology & Operations COO and Global Business Services Executive, Bank of America); Dr. Debjit Roy (Professor, IIMA); and Prof. (Dr.) Ramayya Krishnan (Dean of Heinz College, Carnegie Mellon University). Further, the Centre has also set up an advisory 'Council on Responsible Digital Transformation' to help develop best practices and deliberate on unique perspectives on digitalization. For more information, please visit www.iima.ac.in/web/cdt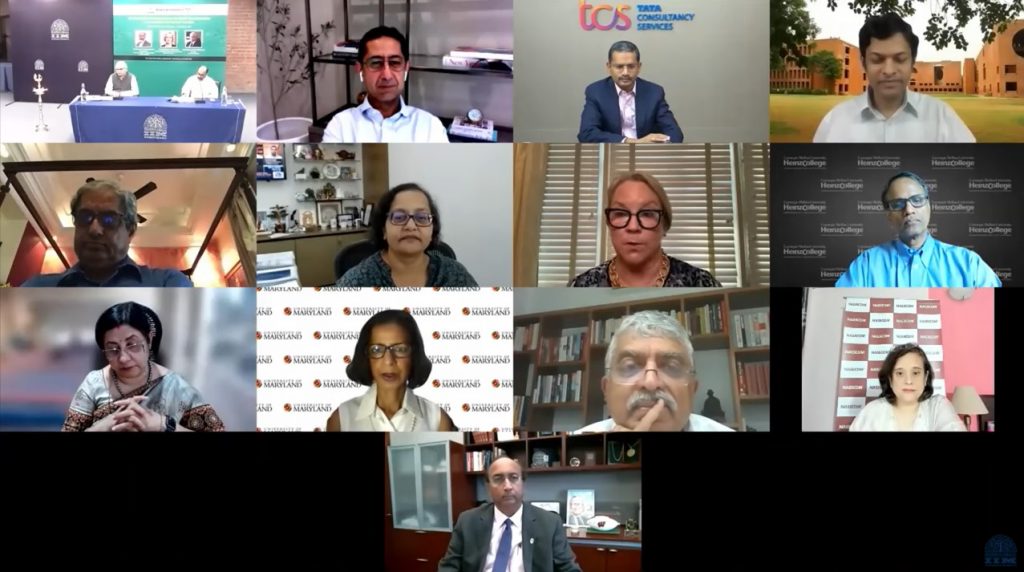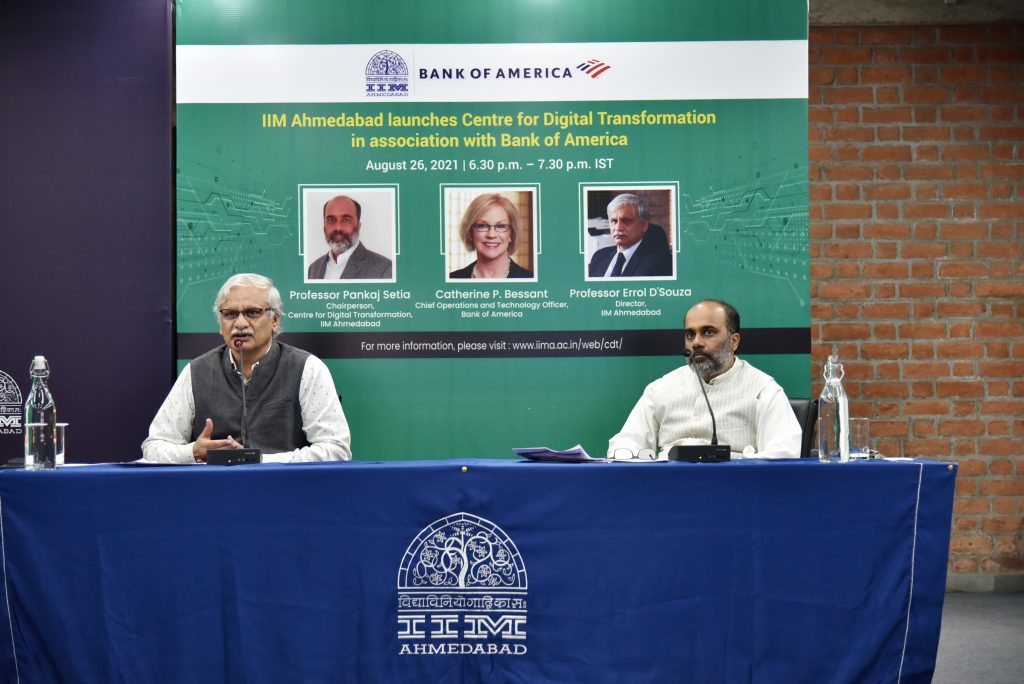 BRIJ DISA CENTRE FOR DATA SCIENCE AND ARTIFICIAL INTELLIGENCE INAUGURATED
The Brij Disa Centre for Data Science and AI (CDSA) was inaugurated on 16th August, 2021. The endowment for this Centre has been contributed by Mr Deepak Gupta, Joint Managing Director, Kotak Mahindra Group. The Centre shall undertake leading-edge research in Data Science and Artificial Intelligence that will support businesses, governance, and policymaking. It aims to forge synergistic and collaborative relationships between scholars and practitioners in data-intensive organizations, besides undertaking case-based research to understand the current industry practice and develop case studies for classroom teaching. For more information, please visit iima.ac.in/cdsa/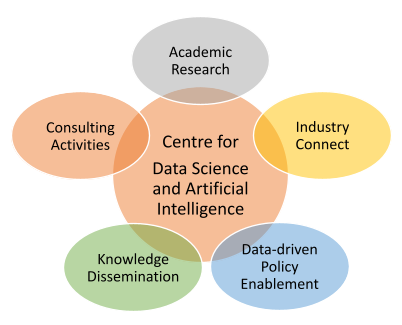 2nd INTERNATIONAL CONFERENCE ON INDIAN BUSINESS & ECONOMIC HISTORY
Set amidst an iconic campus designed by Louis Kahn, IIMA is also the birthplace of 'business history' as a discipline in India under the stewardship of Prof. Dwijendra Tripathi (1930-2018), a faculty member of IIMA from 1964 to 1990.
The first International Conference on Indian Business & Economic History 2019 was held in memory of Prof. Dwijendra Tripathi. The second International Conference on Indian Business & Economic History was hosted online, on August 24-27, 2021. It was a forum to host research papers, provide a workshop for PhD students, and spark conversations on this subject. The conference drew in leading scholars working in the field within and outside India.
The conference panel themes included – Before the 19th century, Land & Labour, Economic Development, Princely States, Management (including a presentation on management education before the IIMs), Insurance, Finance, Industry, Information & Technology, Urban History and a session on introducing the latest archives in India, linked with business and economic history. The conference ended with a session on pandemics and history. For more information, please visit conference.iima.ac.in/history/
A NOVAL INITIATIVE BY CIIE.CO – ASSAM GETS FIRST AGRIBUSINESS GROWTH LAB
On June 30, 2021, CIIE.CO launched 'AAGL' program under Assam Agri-business and Rural Transformation Project (APART) to support and accelerate growth of agri and allied enterprises in Assam. The program would assist 100 enterprises in agri and allied sectors in the state of Assam in 4 years. Entrepreneurs would be provided with expert mentoring, business services, technical assistance through various in-build and connected services. Handholding would be provided to access the right channels for business funding. The program has been introduced in the state of Assam to provide the necessary momentum to the agri industry in Assam through entrepreneurial interventions which can have trickle down effects to regional economy through generation of employment and improved livelihood for marginal farmers and micro entrepreneurs in the state. More information at aagl.ciie.co
CUSTOMISED MANAGEMENT PROGRAMME FOR EXECUTIVES OF DAE ORGANISATIONS
As per the MoU signed with the Homi Bhabha National Institute (HBNI), IIMA would offer the custom-designed 'Sarabhai Management Development Programme for Senior Executives of Department of Atomic Energy (DAE) Organisations'. In the first programme of the series that commenced on September 4, 2021, the participants belonged to the Nuclear Power Corporation of India Limited (NPCIL), Bhabha Atomic Research Centre (BARC), Indira Gandhi Centre for Atomic Research (IGCAR), and Bharatiya Nabhikiya Vidyut Nigam Limited (BHAVINI). Through this series of management development programmes, it is expected that IIMA and HBNI shall collaborate to undertake joint research on unique subjects including energy policy, risk management, talent management, leadership, public engagement, and communication.
MR PARAMESWARAN IYER JOINS JSW SCHOOL OF PUBLIC POLICY
Mr. Parameswaran Iyer has joined the Institute on 08 Sept, 2021 as Professor of Management Practice in JSW School of Public Policy. He is the Global Lead for Strategic Initiatives in World Bank's Water Global Practice. Mr. Iyer entered the Indian Administrative Service in 1981 and took a voluntary retirement in 2009. He has been a former Secretary to the Government of India at the Ministry of Drinking Water and Sanitation, and its flagship Swachh Bharat Mission and the National Rural Drinking Water Program.
PROF. MOHSEN MOHAGHEGH JOINS THE ECONOMICS AREA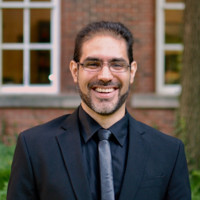 We are glad to inform you that Prof. Mohsen Mohaghegh has joined the Institute on 09th September 2021 as Assistant Professor in the Economics area of the Institute.
Prof. Mohaghegh has received his doctoral degree in Economics from the Ohio State University in 2019. He earned his Masters in Economics from the Ohio State University in 2014 and a Bachelor of Science in Mechanical Engineering from the University of Tehran in 2007.
Prof. Mohaghegh's primary research interests are in the areas of Macroeconomics, Econometrics, and Financial Economics.
His office is in Faculty Room No. 09 (llMA New Campus). He can be reached on extension 4409 or at mohsenm@iima.ac.in.
'PAWSIBLE' SIG LAUNCHED
TO FACILITATE SMOOTHER HUMAN-ANIMAL INTERACTIONS AT IIMA
To foster a spirit of understanding and kindness towards the non-human members of the Institute, 'Pawsible' SIG was instituted on Jun 28, 2021. The SIG is working towards facilitating vaccination drives, population control, and assisting the designated NGO in various activities and other support – with a motivation to reduce human-animal conflict in the campus. There are three cells in the SIG: namely, feed care (assigning volunteers to feed animals), social interaction (to enhance awareness towards animals on social media), emergency response (to act in cases of any emergency that has happened to the animal). The SIG's focus is the canine and feline population of the Institute.
The initiative has been ideated by Prof. Sourav Borah, Yashaswy Akella (PhD), Ankush Chawla (PGP 2019-21), Rya Ray (PhD) and other members of the team. More details available at www.iima.ac.in/web/pawsible/index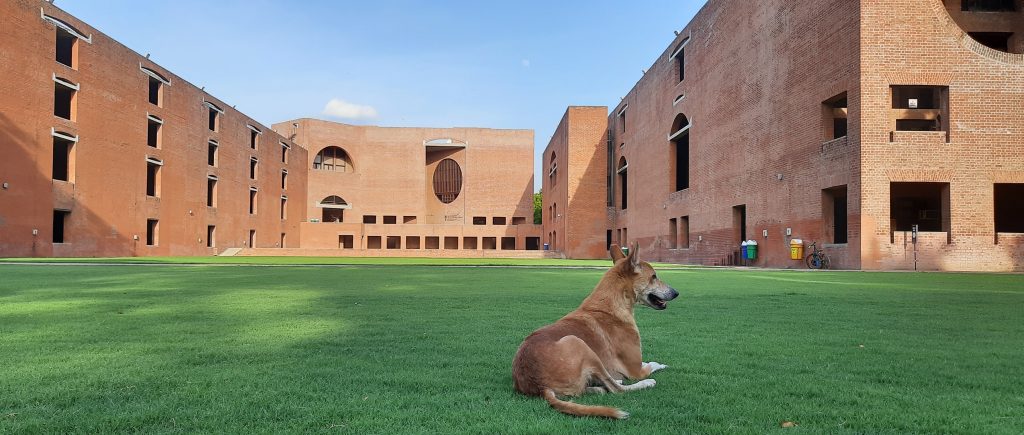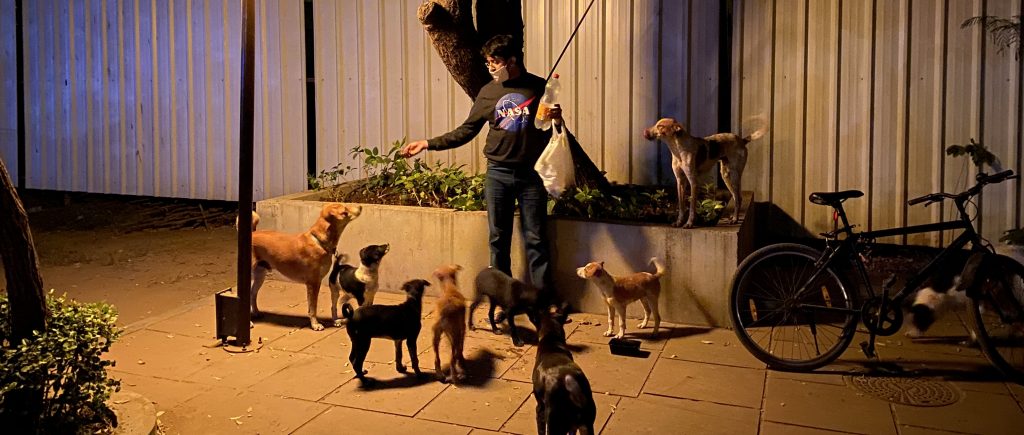 ONAM CELEBRATION 2021
Yet another Onam season was celebrated in the campus, organised by the Cultural Committee. The celebration was accompanied by a beautiful Pookalam, performance by Footloose and special lunch menu – amidst prayers of plenitude and happiness.