How to Help an Elephant Make a U-Turn: A New Approach to Leadership and Transformation Change – Dr G. K. Jayaram (PGP 1968)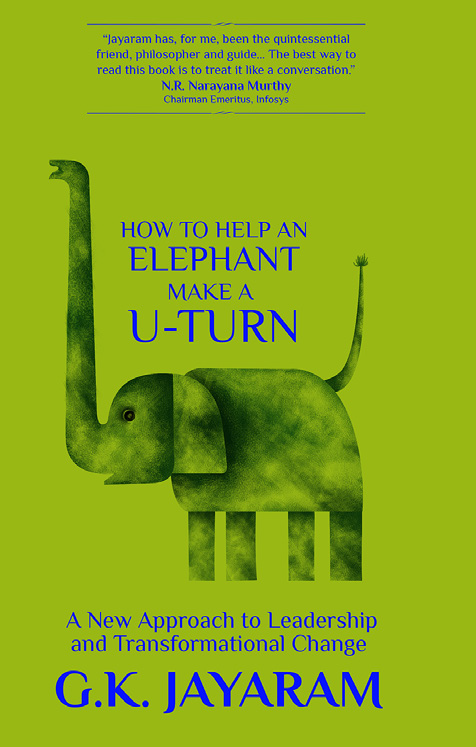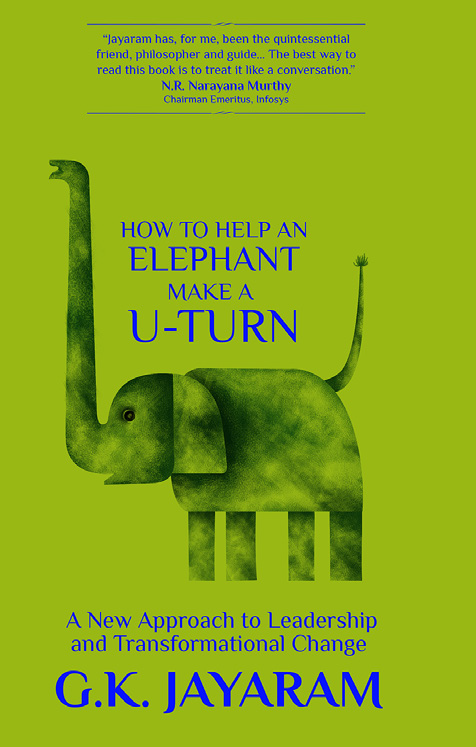 HOW TO HELP AN ELEPHANT MAKE A U-TURN
A NEW APPROACH TO LEADERSHIP AND TRANSFORMATION CHANGE
Authored by Dr G. K. Jayaram (PGP 1968)
In 'How to Help an Elephant Make a U-turn', G.K. Jayaram, the first Chairman of Infosys, offers the '3+5 Transcendent Leadership' model as the most effective way of creating leaders who will help organizations, corporations and societies swiftly execute transformational change. He shows us why and how this new breed of leaders – the transcendent leaders, as Jayaram describes them – will inspire action from followers at every level of an organization.
Illustrated and enlivened throughout by insights from leading business leaders, this step-by-step guide will help you become a transcendent leader. One who has the ability to build a cohesive and effective team naturally and knows how to adapt to the ever-changing environment in order to achieve remarkable things.
Packed with in-depth research and easily actionable ideas, 'How to Help an Elephant Make a U-turn' will put you on the road to becoming a great leader.