ARUN DUGGAL ESG CENTRE FOR RESEARCH AND INNOVATION INAUGURATED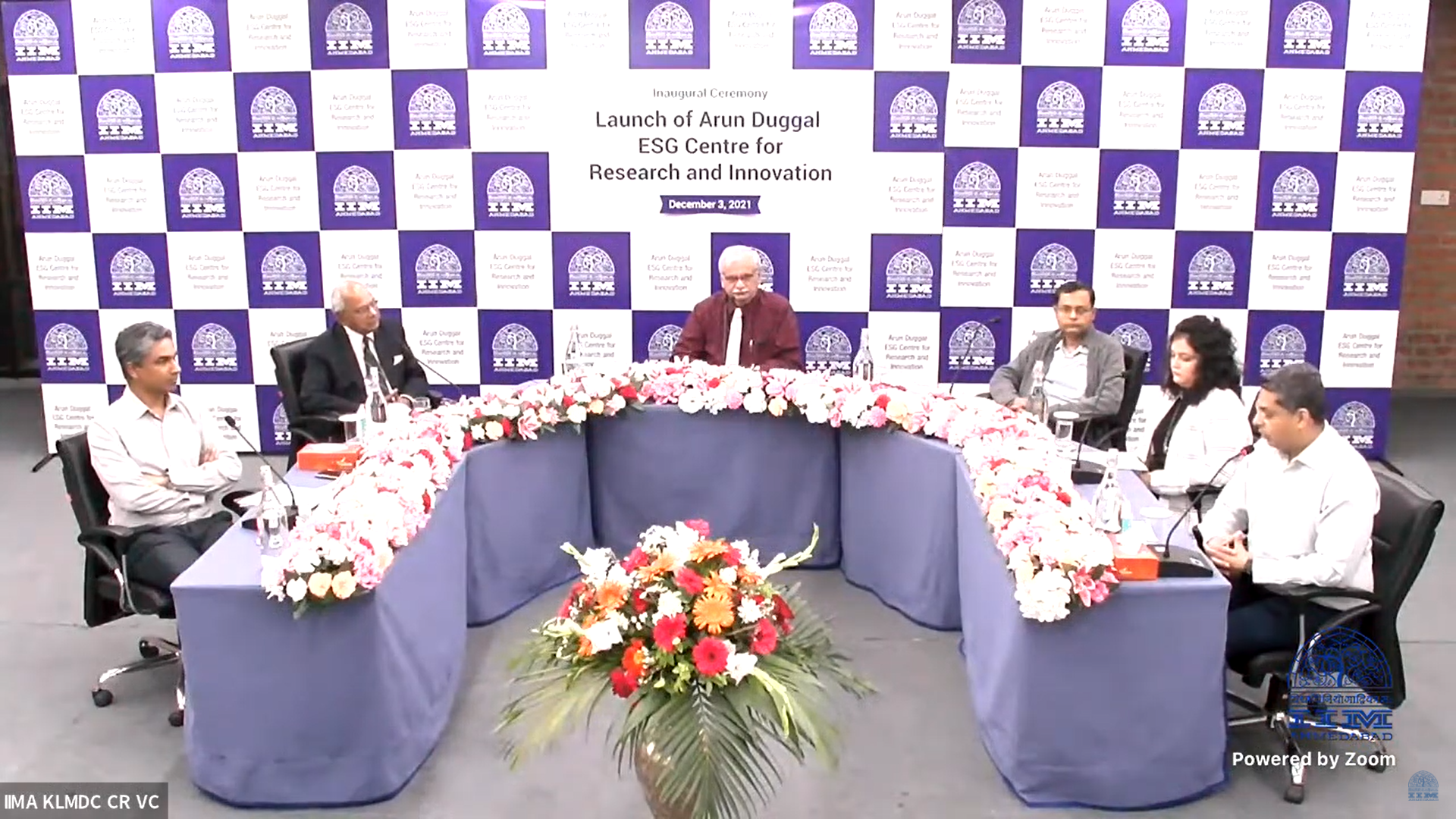 The Arun Duggal ESG Centre was launched on December 3, 2021. The endowment for this Centre has been contributed by Mr Arun Duggal, Chairman ICRA.
The Arun Duggal ESG Centre for Research and Innovation has been set up to contribute to the development of the Environmental, Social and Corporate Governance (ESG) ecosystem in India and help Indian enterprises and organizations integrate ESG into their core business and investments decisions. ESG goals are now being incorporated as a basic tenet of businesses across the world. ESG driven innovations and strategic business transformations will herald a future of capital based on stakeholder orientation, long-term enterprise value, and the flourishing of people and the planet. The Centre aspires to be a leading platform to facilitate dialogue and cutting-edge research to improve the ESG performance of organizations and enterprises, while nurturing an ecosystem for stakeholder capitalism in India.
Prof Anish Sugathan and Prof Naman Desai will be leading the Centre as Co-Chairpersons. The Centre's primary focus shall be on research & insights, advisory and consulting, training and outreach, advocacy, and impact on policy practice.
Further details at www.iima.ac.in/esgcri/