SPECIAL CONVOCATION FOR ePGP 2022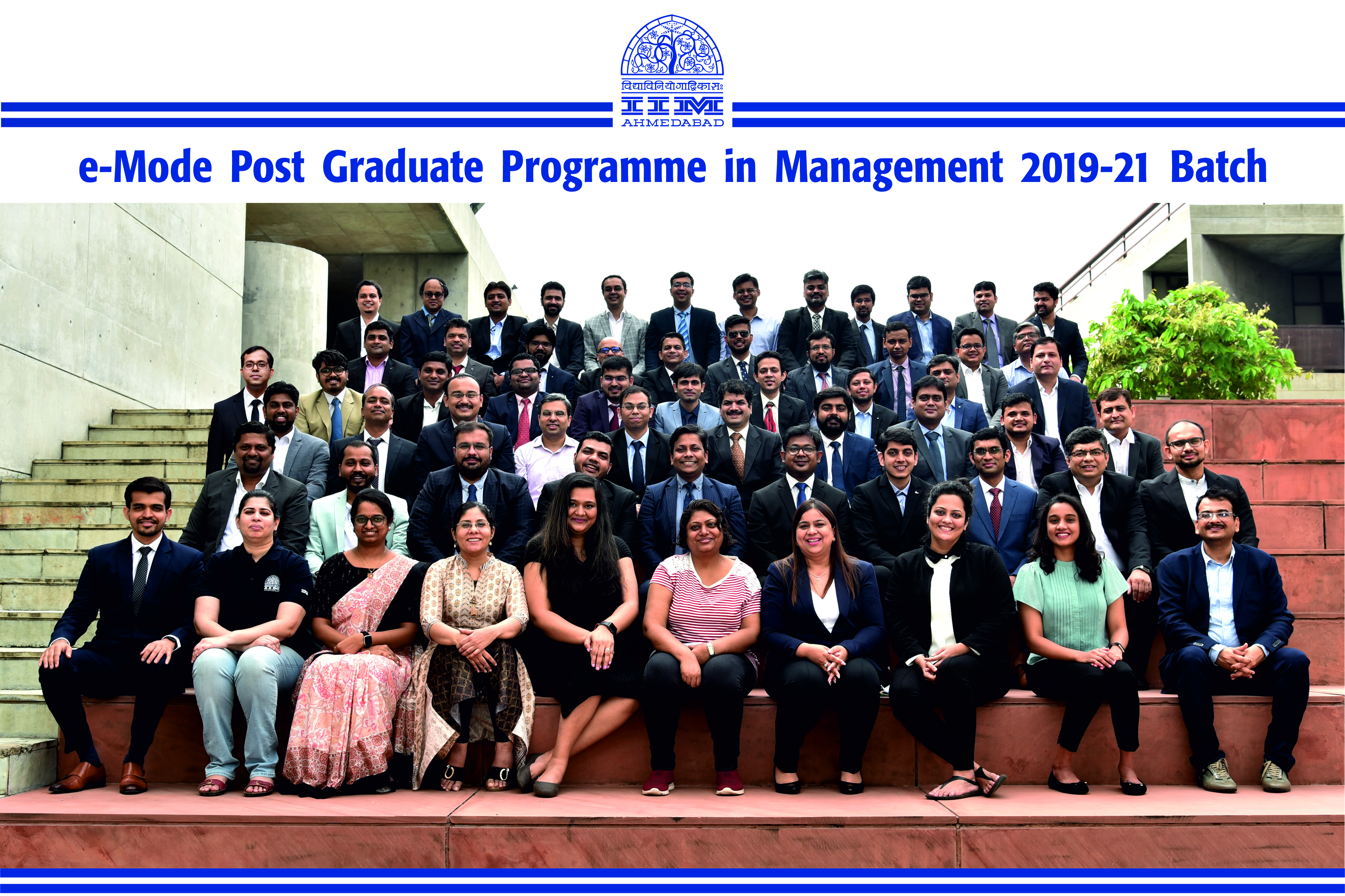 The Institute held a virtual Special Convocation for the e-Mode Post Graduate Programme (ePGP) 2022 on January 22, 2022. 62 students from the Programme (2019-21 batch) were awarded the 'Master of Management Studies' degree. Mr. Ketan Tulsidas Savjani, the academic topper, was announced the gold medallist. Mr Swapnil Nagesh Padate and Mr Chinmay Manoj Chandakkar were awarded merit certificates for achieving the highest GPA scores in the batch.
Delivering the convocation address, the Chief Guest, Dr Hasit Joshipura, Senior Vice President, Head – Corporate Centre, Larsen & Toubro Limited, congratulated the graduating students and appreciated them for their passion for studying even as they continued to work and run their businesses. He said, "Three developments of the 90s are forming the building blocks for far reaching change. First, the remarkable and the rapid drop in the price of computing power. The second big shift brought about by the internet which has made knowledge ubiquitous, is what I call the democratisation of innovation. The third shift relates to the future of work. Received wisdom used to be that there was a reciprocal contract. Corporations used to offer lifetime employment and in return, loyalty was what the employee offered. That contract went out at least two decades ago if not more. Then issues like diversity, etc. gained centre stage. Then alternative formats of second careers for women, all in search of perceived equity and, of course, talent. The pandemic has resulted in one more format, which is work from home, and already companies are contemplating differential compensation depending on your geography of work. And then you have the gig economy where young people do not wish to be confined in a strait jacket of formal employment, but prefer working for a period and then take a break to pursue other interests. Employers will have to develop flexible formats apart from flexible cultures, which accommodate maverick innovators. Work in progress but you need to watch this space. The future for the generations of today is far more potentially fulfilling than it was for my generation given the strait jackets that we had to fit into. And you are part of that benefitted generation. I wish you all great success in your future endeavours".
Professor Errol D'Souza, Director, IIMA, lauded the students, faculty and their families for their perseverance and commitment in the face of the pandemic. He expressed, "Management and I dare say good living is about self-awareness, mindfulness, and self-control. You have been exposed at the Institute to some of these principles and about taking ownership for the decisions you make. We wish you all success as you step out as ambassadors of the institute and look forward to the myriad achievements that we are sure you will actualize. It is for you to control your destiny and do keep in mind, that if you do not, then someone else will. Our very best to you and your families."
For more details on the ePGP Special e-Convocation, please visit www.iima.ac.in/epgpconvocation/