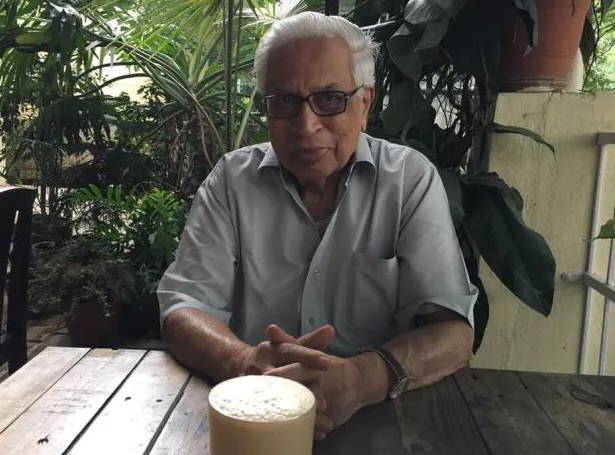 With profound sorrow, we share the news of the demise of Prof G R Kulkarni (1927-2021) at the age of 94.
Prof Gajanan Raghunath Kulkarni was a faculty member in the Business Policy Area of IIM Ahmedabad from 1965, up to his retirement in 1987 with a brief break away from the institute in 1973-75. As a member of the founding faculty members of IIMA, he played an instrumental role in shaping several activities of the institute in its formative years.
He was born on July 29, 1927 and his early education included a B. Com and M. Com degree from Bombay University in 1946 and 1947 respectively and later the LL. B degree from Bombay University in 1956 while in service. He secured several prizes – the Sir James Begbie Scholarship in Advanced Banking, Soman Prize in Economics and Rao Prize in Trade & Statistics. After a brief stint as a Research Officer with the Indian Chamber of Commerce (1948-50), he was involved with several government commercial departments and was Assistant Commissioner (Appeals), Income Tax Department in 1965.
On Aug 16, 1965, he joined IIMA's faculty in the Business Policy Area and was part of the Harvard Business School's International Teaching Programme during the academic year 1965-66. Over the next 22 years, barring a brief break from the Institute in 1973-75, he contributed widely to the institute's activities. He played a pioneering effort to establish the student placement process at IIMA and contributed extensively to the 3-Tier Programme in executive education. He headed the Alumni Activities Committee in the 1970s, wrote over 20 cases and taught several courses to the PGP and FPM students. He was appointed as the Chairperson of the Business Policy Area in 1979, was a member of IIMA's Board of Governors, a member of a Taskforce to advise on the Faculty Development Centre and Dean (Planning). He was also the Bank of Baroda Chair Professor of International Banking and Finance from 1981 to 1984.
<Information sourced from IIMA Archives>