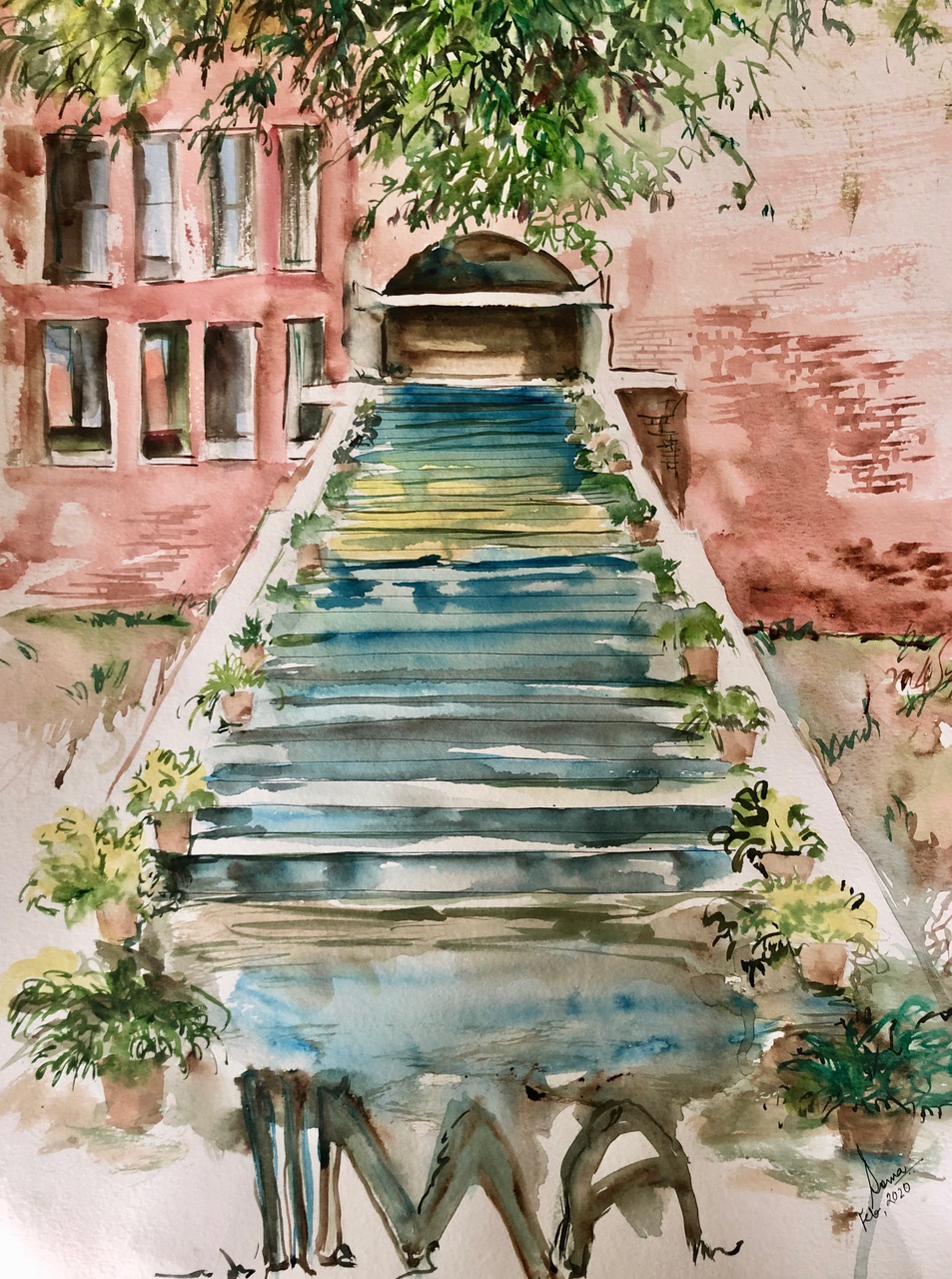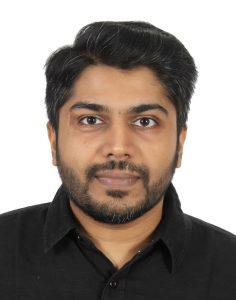 PROF. BALAGOPAL GOPALAKRISHNAN JOINS FINANCE AND ACCOUNTING AREA
We are happy to inform that Prof. Balagopal Gopalakrishnan has joined the Institute on Feb 28, 2022 in the Finance and Accounting area.
Before joining IIMA, Prof. Gopalakrishnan was working as Assistant Professor of Finance at Indian Institute of Management, Kozhikode.
Prof. Gopalakrishnan earned his doctoral degree in Finance and Accounting from Indian Institute of Management, Ahmedabad. He is a certified Financial Risk Manager (FRM) from Global Association of Risk Professionals, USA, an MBA in Finance from S. P. Jain Singapore/Dubai, and a BE in Electronics and Communication from National Institute of Technology, Karnataka.
Prof. Gopalakrishnan's research interests include Financial Intermediation, Financing of firms, and Gold. He has eight years of pre-doctoral corporate work experience in banking, risk management, and semiconductor design.
His office is in Dorm 15, Room no. 1508. He can be reached on extension 7508 or at balagopalg@iima.ac.in.
---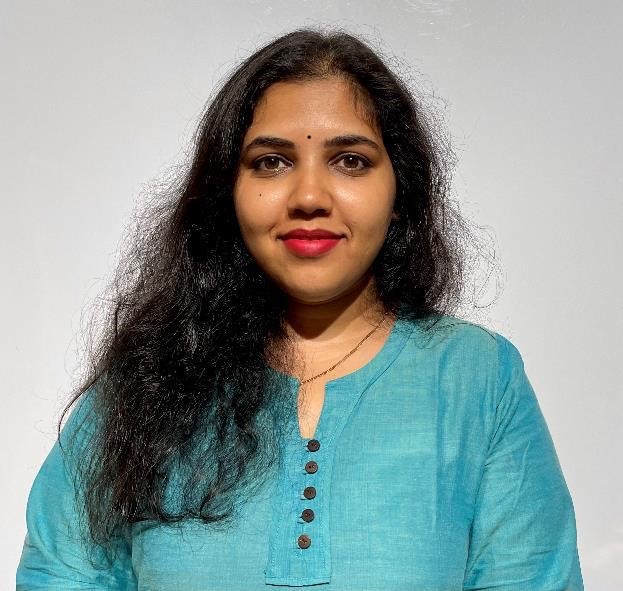 PROF. SAI AMULYA KOMARRAJU JOINS COMMUNICATION AREA
We are happy to inform that Prof. Sai Amulya Komarraju has joined the Institute on Apr 26, 2022 in the Communication area. Before joining IIMA, Prof. Komarraju was working as a Principal Investigator of a 'Future of Work(ers)' project funded by the Southern Centre for Inequality Studies (SCIS), University of the Witwatersrand. She was a post-doctoral researcher at CDMC-MICA, Ahmedabad.
Prof. Komarraju earned her doctoral degree in Communication Studies from University of Hyderabad in 2021. She earned her Masters in Communication Studies from University of Hyderabad in 2012, Bachelor's degree (B.Ed.) in English from the English and Foreign Languages University, Hyderabad in 2013, and B.A. in Mass Communication, English Literature and   Political   Science   from St. Francis College for Women, Hyderabad, in 2010.
Prof. Komarraju's research interests include Feminist Communication and Media Studies, Critical Bifocality, Patchwork Research and Ethnography, Platformization, Future of Work(ers), and Critical Policy Studies, Sociology of Work, Critical Algorithmic Studies, feminist Al & Design, Global Digital Cultures, Gender, Governance and Everyday Feminism, Feminist Mothering and Critical Masculinities in South Asia.
Her office is in New Faculty Block, Room No. B-2. She can be reached on extension 4838 or at saik@iima.ac.in.
---
IFSCA SIGNS MOU WITH IIMA TO STRENGTHEN ACTIVE PARTICIPATION IN CONDUCTING EVIDENCE-BASED POLICY RESEARCH IN FINANCIAL AREAS
IIMA and the International Financial Services Centres Authority (IFSCA) signed a Memorandum of Understanding on 10th February 2022 for cooperation and collaboration to strengthen active participation in conducting evidence-based policy research to aid policy formulation and also encourage research in emerging financial areas.
Under the MoU, both the institutions will explore opportunities for research, consultancy, training, internships and capacity building for policy analysis and development in areas of finance and convergence of technology.
---
IIM AHMEDABAD BACK IN TOP 50 OF FT EXECUTIVE EDUCATION RANKINGS 2022
Recently, IIMA broke into the top 50 in the latest Executive Education Rankings for 2022 of the Financial Times (FT) for open programmes. The Institute was ranked at 47th place, according to rankings that compiles a list of top executive education providers. Among parameters such as course design and quality of participants in open programmes, IIMA ranked at 46th and 49th places, respectively. In the customized programmes, the Institute ranked 50th.
---
CENTRE FOR DIGITAL TRANSFORMATION AT IIM AHMEDABAD
SETS UP RETAIL TECH CONSORTIUM WITH INDUSTRY PARTNERS
The Centre for Digital Transformation has set up a Retail Tech Consortium on (March 23, 2022), and plans to collaborate with several retail and technology organisations in India. The consortium will work towards sharing deep knowledge, research, and setting up industry best practices for better collaboration amongst retail tech players in the country. Flipkart, India based e-commerce marketplace has joined as a principal partner for the inaugural year of the consortium, bringing its industry knowledge and experience and consumer insights in the internet ecosystem to contribute to this effort.
In the past two years of the pandemic, the retail sector has undergone massive adaptation. Digitalization of retail has happened at a fast pace and has impacted both online and traditional retailers. This consortium will largely bring to the fore unbiased voices of customers on the digitalization of retail in the country which will help retailers understand their consumers better.
Speaking about the need for setting up the consortium, Professor Pankaj Setia, Chairperson – CDT, "Through this collaboration, we aim to initiate cutting edge research on issues the retail sector is facing, gather insights and facilitate knowledge sharing to help retailers across the industry come up to speed with the current demands. We identify this as an urgent need as retailers need to quickly react to the constantly changing preferences of customers and the advent of new technological innovations. Managing inventory, labour shortages, supply chain logistics, and adhering to sustainable practices are a few other challenges that most online sellers are facing. The Centre for Digital Transformation will create and share insights gathered through research that can enable the development of solutions by partners across the board."
Some of the activities that the consortium will undertake include nationwide consumer surveys, development of case studies, the conduct of field experiments and research studies, retail tech webinars, conferences and more. These interventions will not only allow a healthy cross-pollination of ideas and impartation of knowledge among companies and industries but also help create open data sources to enable learning across consumer cohorts with respect to their habits, usage, triggers, and barriers.
The Centre for Digital Transformation at IIMA was inaugurated last year and focuses on activities that enhance an understanding of the digital ecosystem and catalyse leadership, as it leverages its expertise in research and development to provide thought leadership for digital transformation.
---
MISRA CENTRE FOR FINANCIAL MARKETS AND ECONOMY
FIRST INTERNATIONAL RESEARCH CONFERENCE ON INSOLVENCY AND BANKRUPTCY INAUGURATED
The first International Research Conference on Insolvency and Bankruptcy was inaugurated on April 30, 2022 at the PP Gupta auditorium. The two-day conference (April 30, 2022 and May 1, 2022) was organised by the Insolvency and Bankruptcy Board of India (IBBI), jointly with the Misra Centre for Financial Markets and Economy, IIMA. The inaugural day of the conference included over 200 participants through physical presence and another about 1000 joined online.
The conference was inaugurated by Shri Rao Inderjit Singh, the Hon'ble Minister of State for Statistics and Programme Implementation (Independent Charge); Planning (Independent Charge) and Corporate Affairs. In his inaugural address, he highlighted the successful journey of the Insolvency and Bankruptcy Code, 2016 (Code) by establishing a framework and effective ecosystem for insolvency resolution in the economy. Praising the significant contribution of the Code in reducing the Non-Performing Assets of the banking industry and promoting entrepreneurship in Indian economy, he cited that the Code has assumed larger significance post the Covid-19 pandemic and has been instrumental in saving both lives and livelihoods. He also lauded the extraordinary contributions of Judiciary, Government agencies, Regulators, and stakeholders of the IBC ecosystem in facilitating swift and effective implementation of the Code. He highlighted that introduction of the proposed cross border insolvency resolution framework will be a landmark step to redefine India's business and economic relations with the rest of the world.
Shri Rajesh Verma, Secretary, Ministry of Corporate Affairs (MCA), Government of India; Shri M. Rajeshwar Rao, Dy. Governor, Reserve Bank of India (RBI), and Shri Ravi Mital, Chairperson, IBBI delivered the special addresses during the inaugural session of the Conference. Shri Sudhaker Shukla, WTM, IBBI delivered a vote of thanks at the end of inaugural session.
Shri Rajesh Verma, Secretary, MCA emphasised upon the need to promote culture of research in regulatory framework. Noting the achievements of the Code, he also highlighted that a comprehensive IT platform for processes under the Code is being worked upon.
Shri M. Rajeshwar Rao, Dy. Governor, RBI highlighted importance of timely resolution of stressed assets for banking sector. Lauding the paradigm shift brought by the Code, he noted the need of a comprehensive framework to resolve Group Insolvency. Shri Ravi Mital, Chairperson, IBBI noted the importance of evidence-based research in policy making. He emphasised that time is the essence of Code and basis research efforts should be made by all stakeholders to cut down the delays at all stages of insolvency resolution beginning recognition of stress to final resolution.
The conference offers a unique opportunity to listen to India's thought leaders and policy makers in the three panel discussion sessions, planned in parallel with the research presentations. The panel discussion on 'Banking and Industry – Perspective on IBC',will be chaired by Shri M. B. Gosavi, Member (J), NCLT, Ahmedabad. The panel discussion on 'Reforms in Insolvency Regime' will be chaired by Dr. Deepti Mukesh, Member(J), NCLT, Ahmedabad. The discussion on 'Insolvency and Bankruptcy Resolutions' will be chaired by Dr.T.K. Vishwanathan, Former Secretary-General, Lok Sabha. These panels bring together the leading luminaries from Government, Industry, Legal practitioners and Academicians to assess and understand the current environment and would help in setting future course for the insolvency regime in India.
The conference includes a workshop on data driven insolvency research, aiming to provide researchers extensive exposure to data that are currently available for such research and emerging future developments.There is no fee for physical participation in the Conference and the participants can also join through Online Mode.
The organizers encourage all stakeholders to avail maximum benefit from this knowledge sharing exercise. Details may be seen at the IBBI and IIMA websites onwww.ibbi.gov.inand https://conference.iima.ac.in/ibc2022.
---
IIM AHMEDABAD LAUNCHES INDIA'S FIRST EVER AGRI LAND PRICE INDEX IN COLLABORATION WITH SFarmsIndia
IIMA in collaboration with India's first agri-land marketplace SFarmsIndia has announced the launch of IIMA-SFarmsIndia Agri Land Price Index (ISALPI), a first-of-its-kind land price index that will record and present 'quality controlled' data of prices of agricultural land across the country. This index is particularly important in terms of benchmarking land prices in rural and semi-urban areas. In such a case, the index will serve as a reliable source that will signal potential conversion of agricultural land into real estate.
Unlike financial assets, developing an index for land parcels is a complex task because of visible price differences in different listings caused by a slew of factors including the market wide supply-demand factors. The method adopted for the preparation of ISALPI addresses these disparities and ensures accuracy. ISALPI has been put together using the regression-based hedonic pricing methods. The Misra Centre for Financial Markets and Economy at IIMA, under which this index was launched, hosted this index on its official website. The Centre is committed to creating and disseminating new knowledge and insights about various facets of the Indian financial markets and economy. This index will be hosted as a part of the Centre's website.
Speaking of the relevance of the index in the current scenario, Professor Errol D'Souza, Director IIMA said: "With just over 200 million hectares, India houses just 2% of the world's cropped land; but feeds over 15% of the world's population. Recently, we have witnessed a surge in entrepreneurial interest in Agri land and allied professions: From agricultural engineering to precision farming, from food technology to supply chain management and green energy. We believe it is the right time to launch such an index for India. With ISALPI, we hope to build better data sources for all stakeholders to be able to take informed decisions at national as well as regional levels and support the agribusiness activities."
Currently ISALPI is based on land listing data from six states: Andhra Pradesh, Karnataka, Maharashtra, Tamil Nadu, Telangana, and Uttar Pradesh. With the arrival of more data from other states of India, the index could be more valuable in two ways. First, it will offer superior representation of the national context. Second, it will offer a more granular index at regional levels.
In addition, this index can greatly benefit stakeholders across the spectrum including policy makers, local governments, environmentalists, investors, real estate developers and financiers. For instance, the index can be used by local governments to compensate the people who lose land for highway expansion.
Further elaborating on the utility of the index, project lead and associate professor of Real Estate Finance at IIMA, Dr Prashant Das, said, "Investors could use this information to assess the historical risk and return in the past and predict these metrics for the future to decide on their investment positions. Fund managers and producers could use this information to broadly benchmark their own performance. Financiers and insurers could use this information to assess the risk in the company related to the asset class reflected in the index. Researchers could use this information to study how economic events and factors are associated with price movements in a specific asset class. Policy makers (e.g. the Central bank) may use it to modulate their policies."
Mr. Kamesh Mupparaju, the CEO of SFarmsIndia said: "SFarmsIndia has a strong focus on data warehousing and mining aimed at bringing cutting-edge agri-realty domain specific AI capabilities to the market. The collaboration with IIMA to develop an Agri-land price index (ISALPI) is an important step in this regard."
---
IIMA ALUMNI LAUNCH A BOOK SUPPORTED BY INSTITUTE'S INCUBATOR CIIE.CO
STARTUP COMPASS: HOW ICONIC ENTREPRENEURS GOT IT RIGHT
By Ujwal Kalra (PGP 2017) and Shobhit Shubhankar (PGP 2018)
ABOUT THE BOOK The idea of starting a company has never been more popular in India. A new breed of entrepreneurs is rising in the country, inspired by home-grown heroes, driven to pursue extraordinary outcomes and supported by an ecosystem that is willing to back audacious ideas.
Startup Compass offers advice on starting and growing a company, shared in a lecture series at IIM Ahmedabad and over extensive interviews by fifteen iconic Indian entrepreneurs. These include Sanjeev Bikhchandani (Naukri), Deep Kalra (MakeMyTrip), Sachin Bansal (Flipkart), Falguni Nayar (Nykaa), Kunal Shah (CRED), Sahil Barua (Delhivery) and Raghunandan G (TaxiForSure), among others. The advice they give is invaluable, and covers all the stages in the life of a startup, from idea, team and product, to eventual exit.
If you are looking to begin your own startup journey, are interested in the Indian startup ecosystem or are simply a student of business, this book is for you.
Author Ujwal Kalra, says, 'Today, India is at the cusp of a startup revolution which will transform the country into an economic powerhouse. Startup Compass is a book to ignite the startup explosion in India. It is for anyone who is interested in or intrigued by the startup space. The book provides tangible learnings from fifteen icons of the startup space across each stage in the journey of a startup, from the inception of an idea, to team and product building, fundraising, to exit. The founders and investors interviewed for the book share their learnings in company building through motivational stories, which have immensely influenced me and inspired me in my own entrepreneurial journey.'
Author Shobhit Shubhankar, says, 'In writing Startup Compass, our aspiration was to bring together stories of how some of the most significant startups of the last decade were built, and in the process glean insights on starting and running a company. It was impossible to not be intrigued and inspired by these stories as one came to know of them, and we hope readers will be able to share in this through the book. We hope this will be a great read not just for those looking to understand what it takes to build a company, but for anyone looking to understand more deeply the story of the likes of Naukri, Nykaa, Policybazaar, Delhivery, Freshworks and the other startups covered in the book. '
CONTRIBUTORS IN THE BOOK India's top entrepreneurs offer invaluable advice through stories of grit and ambition, of transforming their vision into tangible reality.
Abhiraj Bhal, Urban Company
Anand Daniel, Accel Partners
Anu Hariharan, Y Combinator Continuity Fund
Deep Kalra, MakeMyTrip
Falguni Nayar, Nykaa
Girish Mathrubootham, Freshworks
Kunal Shah, FreeCharge, CRED
Raghunandan G, TaxiForSure
Rajan Anandan, Sequoia Capital
Ritesh Agarwal, OYO
Sachin Bansal, Flipkart, Navi
Sanjeev Bikhchandani, Info Edge
Sahil Barua, Delhivery
Tarun Mehta, Ather Energy
Yashish Dahiya, Policybazaar
PRAISE FOR THE BOOK
'This book covers the entire gamut of knowledge – the dos and don'ts, the tricks to use and the tricks to avoid – in the journey of an entrepreneur. The topics covered include planning a startup, developing an idea, forming a team, building a product, raising funding and, importantly, moving from an entrepreneurial mindset to a managerial mindset as you scale up your company.
This book is timely… It must be read carefully, and the lessons imbibed.' – N. R. Narayana Murthy, Co-Founder, Infosys
'Startup Compass serves as a valuable handbook for assisting aspirational and first-time entrepreneurs transform their ideas into reality while also helping them in navigating complexity. As a unique book on enterprise innovation; it will help catalyse Indians to innovate in India and innovate for the world.' – Amitabh Kant, CEO, NITI Aayog
'IIM Ahmedabad began the How to Start a Startup lecture series to make entrepreneurship more widely understood. Startup Compass sifts through those sessions to unearth the problems that bedevil entrepreneurs. Should they focus on financial value, or devote time to opportunities in tune with their own motivations? Should they continue with control as they grow, or should they exit? A very insightful book.' – Prof Errol D'Souza, Director, IIM Ahmedabad
---
RECENT LAUNCH OF THE CO CIRCLE MEMBERSHIP BY CIIE.CO The Co Circle Membership by CIIE's Center of Excellence gives the individuals and startups all they need to succeed. It offers a platform where like-minded individuals and entrepreneurs can come together, discover synergies and be part of a thriving ecosystem.
---
17th BATCH OF MBA-PGPX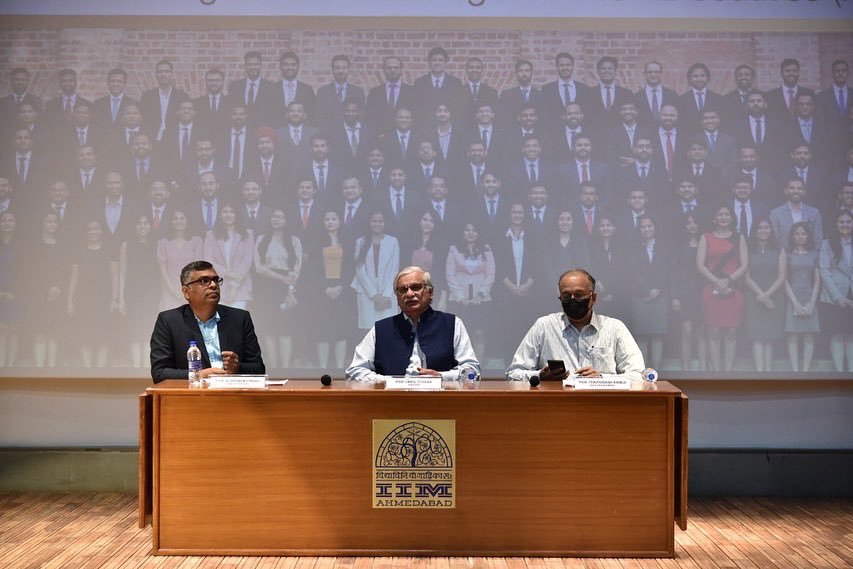 ---
3rd BATCH OF THE ePGD IN ADVANCED BUSINESS ANALYTICS
---
42ND BATCH OF FACULTY DEVELOPMENT PROGRAMME