IIMA Alumni Association: Vadodara Chapter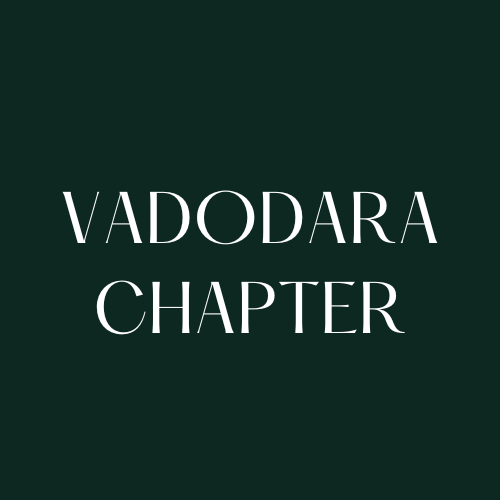 By Mr Bhavik Khera (Senior Vice President, Vadodara Chapter)
The IIMA Alumni Association Vadodara Chapter has been in existence for over 40 years. In recent years, as you are aware, a younger lot of us (not so young) have taken over and we have launched, rather relaunched, the Vadodara Chapter formally with a registered constitution which is aligned with the Parent Alumni Association Constitution.
During the relaunch dinner meeting, we presented the plans as per the shared presentation. We have started a formal membership drive and stopped the informal groups and gatherings. We have since launched and already enrolled about 40 plus members in Vadodara. We are aware of almost another 80 alumni who we are reaching out to us by using the IIMA Alumni Association Portal of the parent Institute.
In parallel, we are forming 5 committees for the Vadodara Chapter to initiate activities and lead initiatives.
*Industry-Academia Committee* It is a commonly discussed and debated topic – the gap between what the industry wants and offers; and what the institutions want and offer. This will be our effort to bridge the gap while working with local industries and academic institutions to organise Faculty Development Programs, Student Internships, Guest Lectures and so on.
*The MindTalks Committee* It will be an effort to have meaningful, stimulating discussions, talks, and debates under this committee, in order to stay with the times and also upgrade our alumni membership knowledge on various issues/topics of interest.
*Social Impact Committee* It will be an effort to make a positive reinforcement of our commitment to give back to our society, city, state, and country with affirmative social impact programs.
*Newsletter Editorial Committee* It will be an effort to start with a 1-2 page newsletter to circulate amongst our members with articles of interest and happenings of the Chapter.
*Resource Mobilisation Committee* It will make efforts to ensure that there is a revenue stream over and above the membership fees to ensure that the Chapter operation and activities are sustainable and also fill the gap in resources faced by the other four committees.
We are starting on this and our next meeting of the members is scheduled for 21st May 2022 for outlining the committees and beginning work on the activities and initiatives.