AN ENTREPRENEURIAL JOURNEY BUILT ON A SERIES OF FAILURES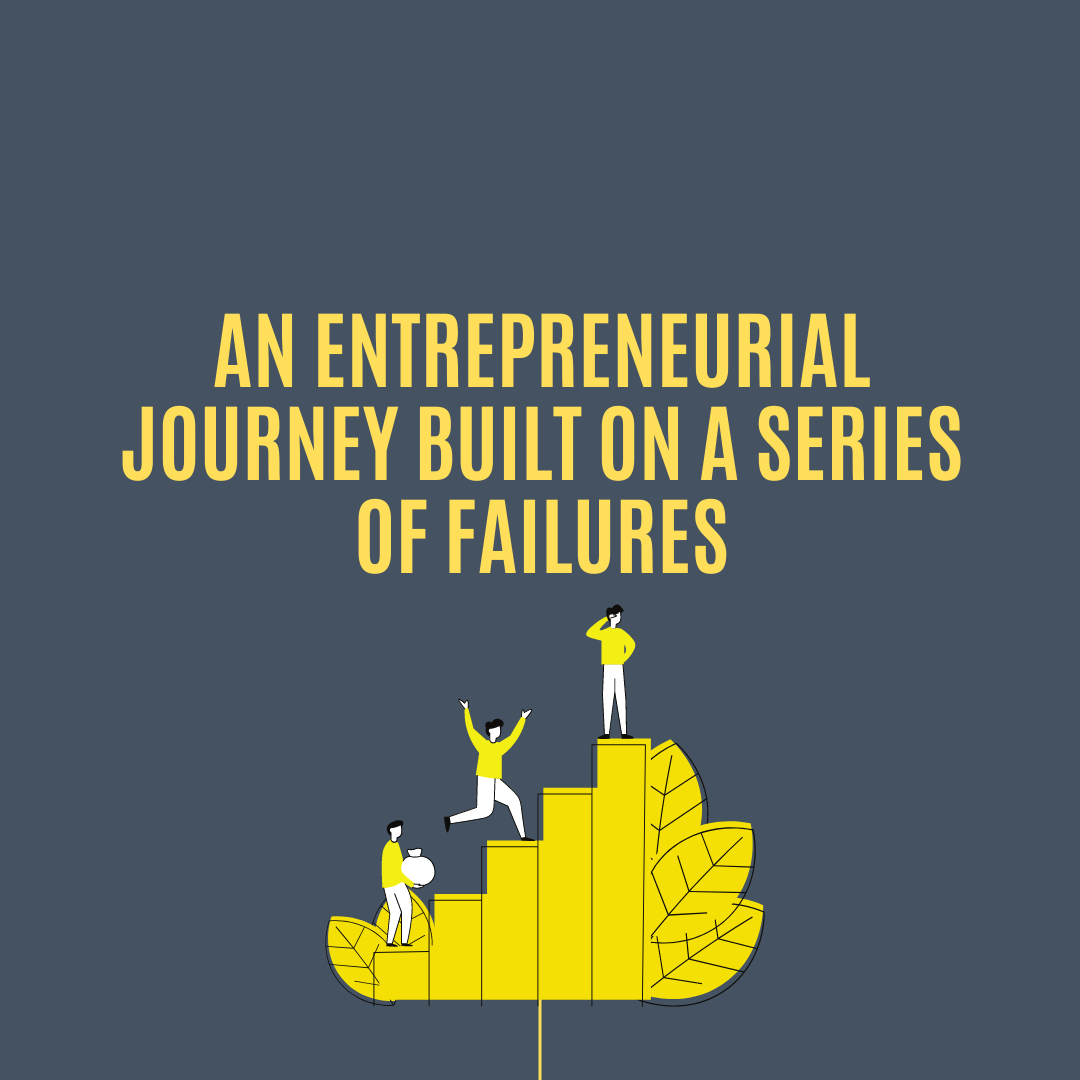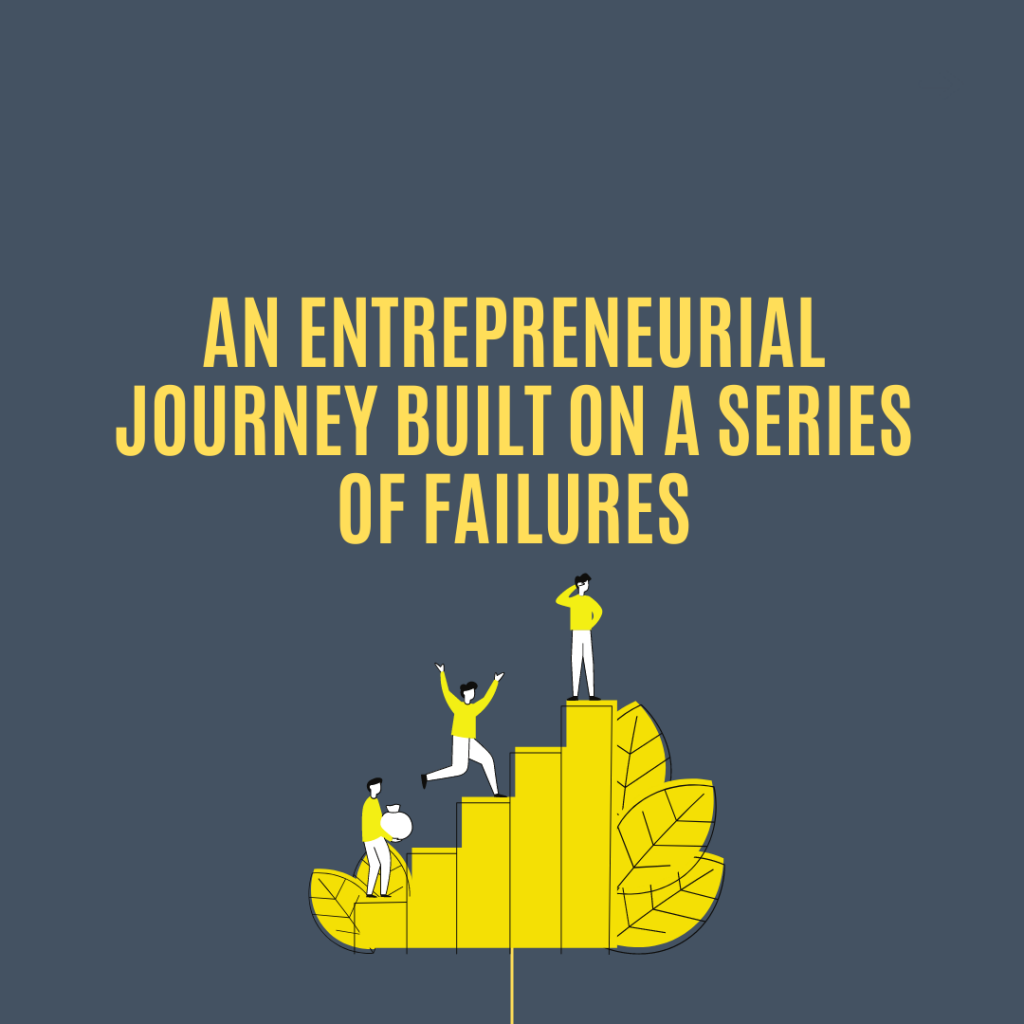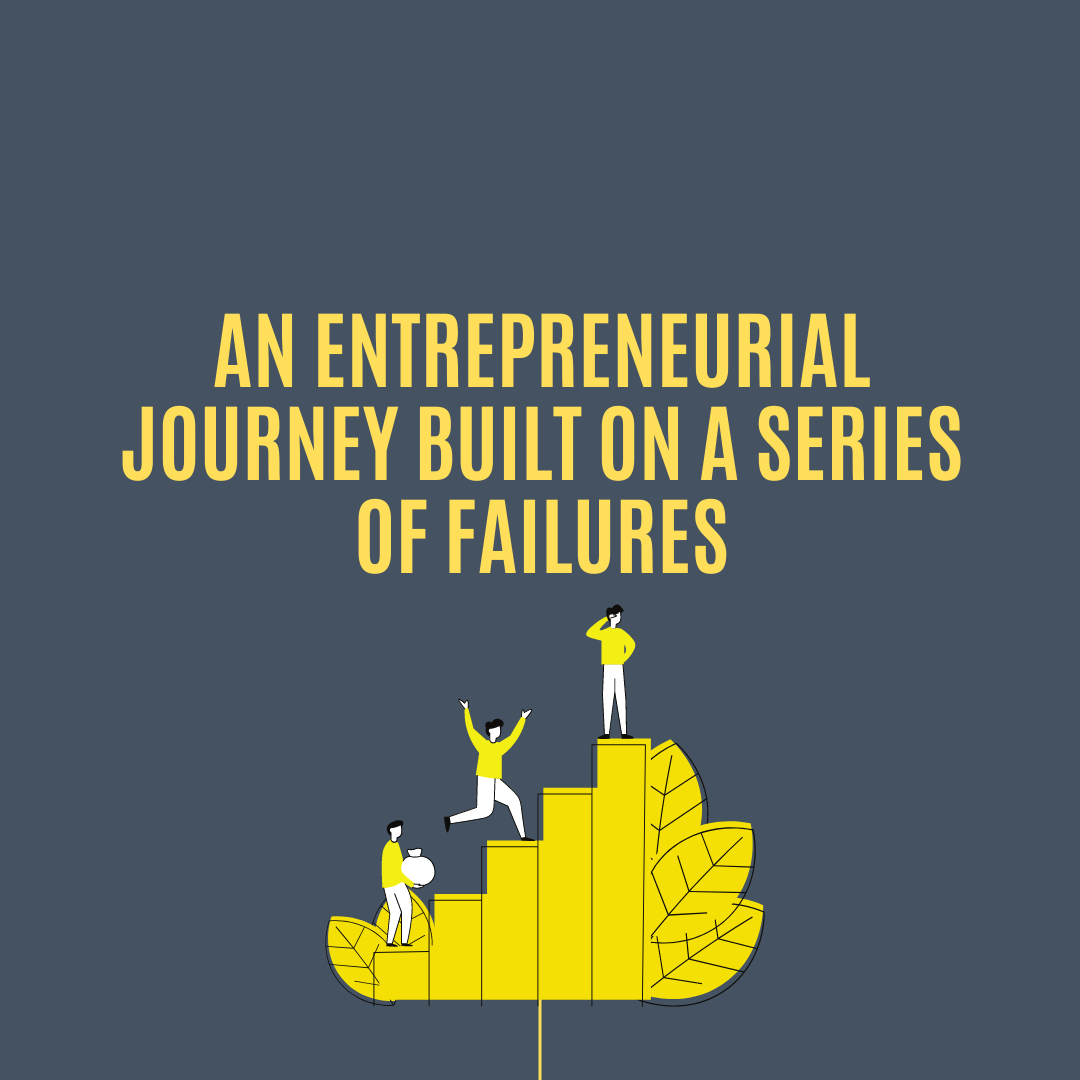 Sandeep Gupta (PGPX 2010)
Everyone is proud of their success and only wants to associate with it. Failures cause hurt and disappointment. Hence, we are inclined to forget them to avoid re-experiencing the pain.
Nevertheless, it is in these very failures; hidden are the lessons that will help us accomplish the success that we so much desire. I will be sharing my entrepreneurial journey built on a series of failures. While I still cannot say that I have achieved the 100% success that my heart desires, today I am confident that I am on the path.
To introduce myself, I am the co-founder and Chief Business Officer of BHIVE Alternatives, a Fintech democratizing access to Alternatives through technology. In the current entrepreneurial avatar started in 2021, we have grown to a 60 + team, managing an Investment AUM of ~ INR 100 crores growing 20% m.o.m. We have a great set of investors backing us like Nikhil Kamath of Zerodha, Blume venture, and numerous marquee Angels. Even more personally satisfying is our customers' appreciation. They are profusely thankful for the wealth creation opportunity we have curated for them which was earlier not available to them at their corpus ticket size. However, today we are not delving into success, but into the failures that were the stepping stones. Here is my long story of failures.
After a successful corporate career till 2018, I found myself in a senior leadership position at a marquee FMCG reporting to the board and promoters of a storied business house. While the designation and remuneration were great, the tasks assigned were mundane and not intellectually fulfilling anymore. After numerous failed attempts at switching to a role more suitable to my aspirations, the thought of venturing out on my own took over. On a spur, on a bad workday, I put in my papers without any fallback.
Hence, I found myself without an office and a monthly paycheck with only numerous startup ideas as consolation. With a CFA Charter and a Post-Graduation from IIMA, first I completed my CIPM – (Certificate in Investment Performance Measurement). Then this Don Quixote started SaverAha!, a wealth management platform offering a host of financial products like mutual funds, insurance, direct equity et al. Alas the margins were so thin that the cost of meeting a prospect was more than I could ever recover even through a successful sale. Other windmills were beckoning.
To satisfy my intellectual thirst, I jumped onto the latest technology bandwagon in vogue: Blockchain. Did a few courses and launched Trusken offering a suite of blockchain-enabled products for Real estate investing. Things like DLT records, on-chain negotiations, smart contracts, digital escrow-based transaction enablement, Fractional STO, etc. The result was more investment down the drain and another failed startup. The interim saving grace was that I became a circuit speaker on the subject and even now take classes for management colleges. Still needed to bring home the bacon or at least some bread.
Amongst the suite of blockchain solutions that Trusken offered, I zeroed down on one. This was Fractional Real Estate derived from Fractional Security Tokens. The ambiguity of Crypto Regulations and a wiser entrepreneur decided to cut out blockchain from the equation. Hence was born Frooms or Fractional Rooms. The goal was to fractionalize both usage and ownership of Hospitality Rooms. The alumni and work networks got me in front of many marquee VCs. However, due to certain inherent flaws in the plan which I now realize, was unable to get a significant bite. More investment down the drain and another failed startup.
The fallback, Real Estate Sales. So was launched the Bangalore office of Property Anthem along with my (now) sardonic life partner who was witness to my lunacy over the years. All my previous ventures were with other outside partners. So, she had enough reasons to be snarky. Despite being a reluctant trailing spouse over the years, she turned out to be much better at this trade than me. Finally got the cash situation sorted. But again, I was back to the quandary of not being at something intellectually challenging enough for me. Also due to my ineptness at the trade, I was politely requested to move away from all client interactions by my (much) better half. So, back to the corporate world for me as a highly paid Head of Fractional Real Estate at the innovation division of India's leading PropTech Portal. Happy ending, right? But fate had other plans. Just two months into the job, Covid struck. Company priorities changed. I was again left with a great-paying job and designation but no work.
Here, the learnings from the prior failed ventures took over. From Saveraha, the takeaway was to understand the potential of the business to make money. From Trusken, I learned that while the latest tech out there beckons, it is important to time entry. From Frooms, I understood the power of creating a team that sticks together in thick and thin. Also, to understand the needs of the stakeholders that one wants to onboard and not just pigheadedly peddle wares, not in demand. Now, that my spouse was bringing home the bacon, I again plunged back into the entrepreneurial world and BHIVE Alternatives was born.