IIM AHMEDABAD ALUMNI ASSOCIATION: VADODARA CHAPTER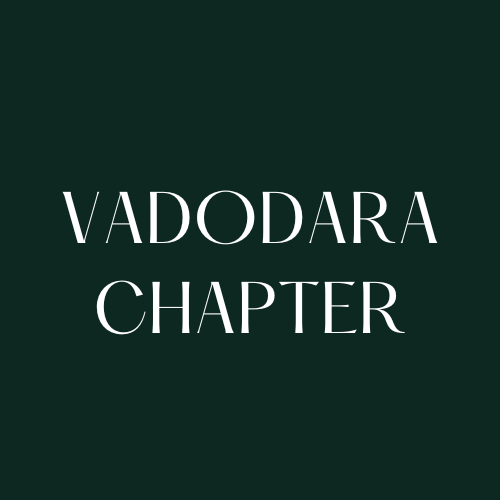 "We gain nothing by being with people such as ourselves. We encourage one another in excellence by longing to be with people more excellent than oneself".
Vadodara Chapter is having a healthy membership of 50+ members, with a blend of Senior and Junior alumni. We have formalised our Chapter with a notarised Chapter Constitution and an AOP (Association Of Persons). Below is the list of activities since its formal inception in March 2022.
1st Chapter Meet: (March 15, 2022) This was the first formal chapter meeting, attended by 20 alumni in a restaurant. The formal declaration of the Chapter formation was done and Constitution was shared with the members.
The Office Bearers also discussed the tentative annual plan and members' suggestions were taken, for bringing energy in the chapter.
Office Bearer and Committee Meet: In the month of April and May, Office Bearers met twice to discuss threadbare the activities to be pursued on a monthly and annual basis in the chapter. Also, based on the interest shown by our members, 5 different committees were made and some members volunteered to Chair those committees.
One committee on Social Initiative independently met under the presence of an OB in May end and discussed their thoughts about how their committee will function. Around 5 members interested in that initiative were present.
Meeting with Indian Railway Staff College: (May 20, 2022) 10+ members visited the Railway Staff College, to discuss how as Alumni Association can collaborate with NAIR (National Academy of Indian Railways), not only in curriculum enhancement but also sharing industry exposure to their students.
2nd Chapter Meet: (June 10, 2022) Chapter Meeting held in the premises of SEE Linkages Pvt. Ltd. (office of one of the OB). OBs presented the plan and functioning of various committees to a larger member crowd and took their inputs. Also, leadership roles were discussed, followed by brainstorming on how our Chapter can contribute to the local ecosystem.
This meeting was attended by 15 members and was followed by a hi-tea and factory visit of SEE Linkages.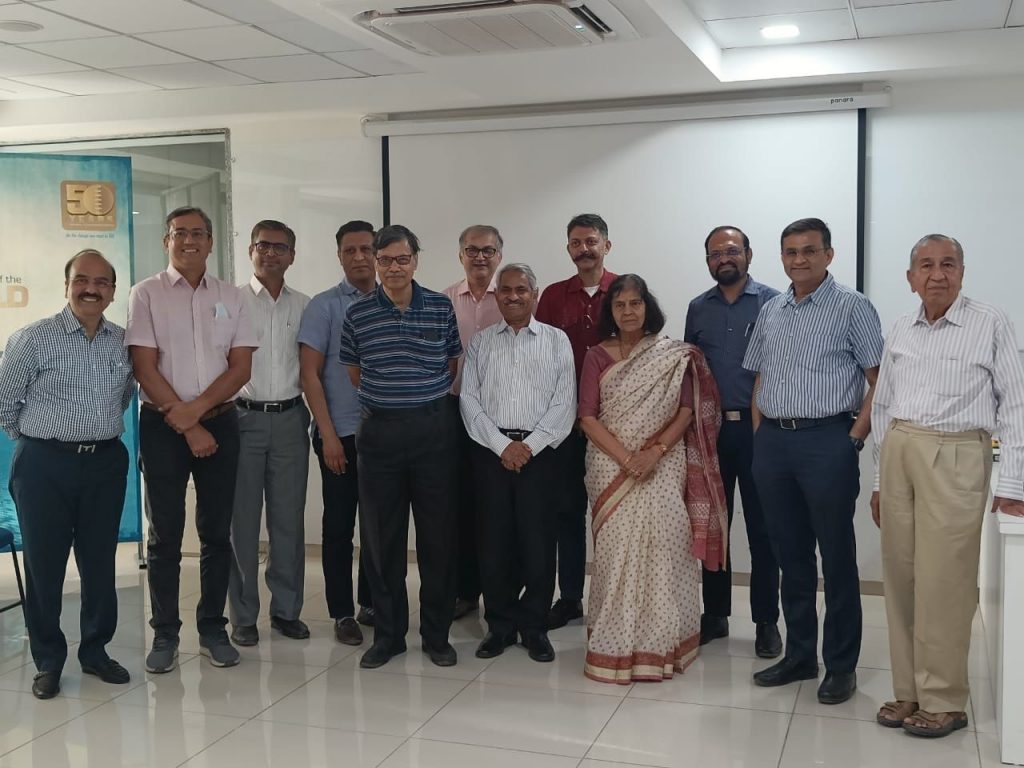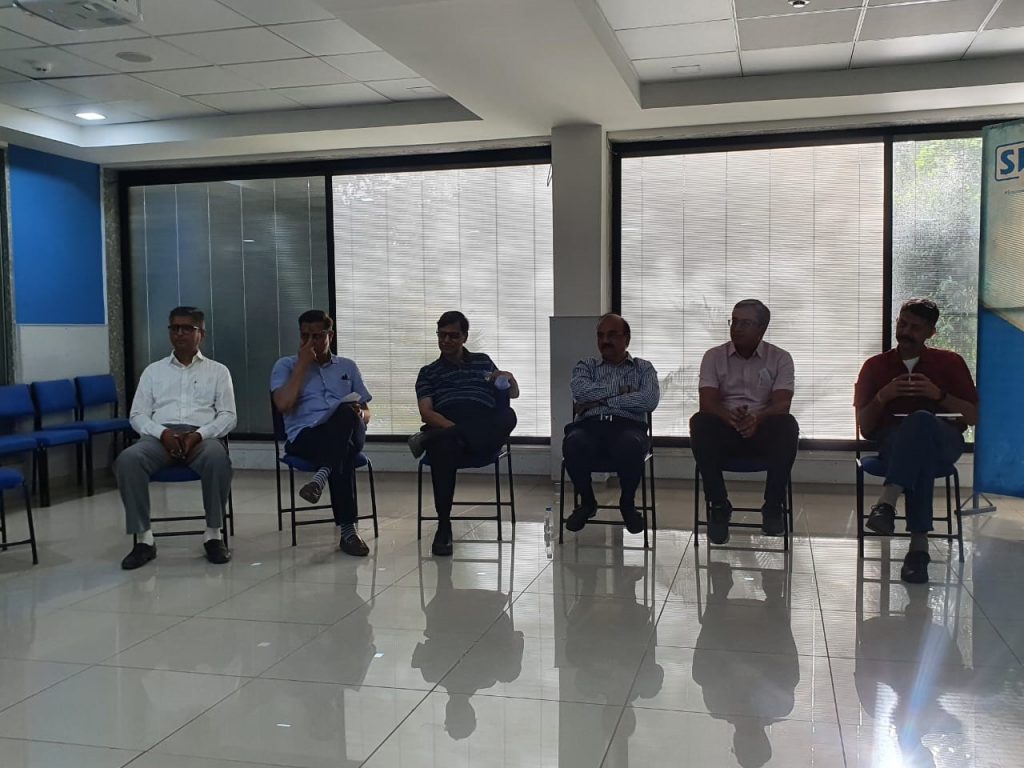 3rd Chapter Meet: (July 12, 2022) Meeting held at the coffee shop to meet with Prof. Raghuram from IIMA – further discuss regarding how to align the IIMAAAVC with the Divisional Railway Manager (DRM), Vadodara, and also contribute to NAIR.
Around 7 members were present in this meeting along with the OBs.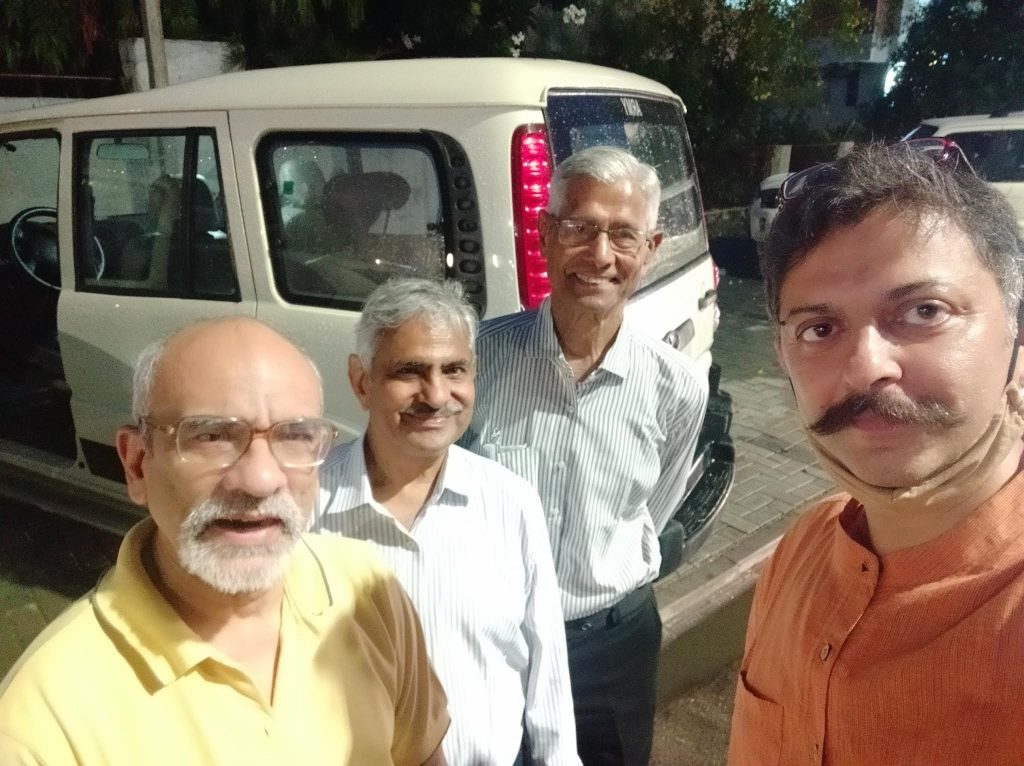 4th Chapter Meet: (August 5, 2022) Chapter Meeting was held on the premises of SEE Linkages Pvt. Ltd. 14 members were present and the Chief Guest was DRM – Vadodara, Mr Amit Gupta.
Mr Gupta had come to discuss with the members of our Chapter about how their Division (covering 300 km of the rail line) are functioning and the different challenges faced by them. Under the mandate of Govt of India, Indian Railways is inviting start-ups and different industry bodies to participate with them to address different challenges and bring out solutions to them, which Railways can easily embrace.
There was a huge enthusiasm among the members and the discussion + brainstorming session was very fruitful. Post this session, a few members have actively started working with the DRM office, offering social – engineering – IT-based solutions to their pain areas and have been accepted very well by the DRM office.