(55 YEARS): CLASS OF 1967 (13-15 JAN, 2023)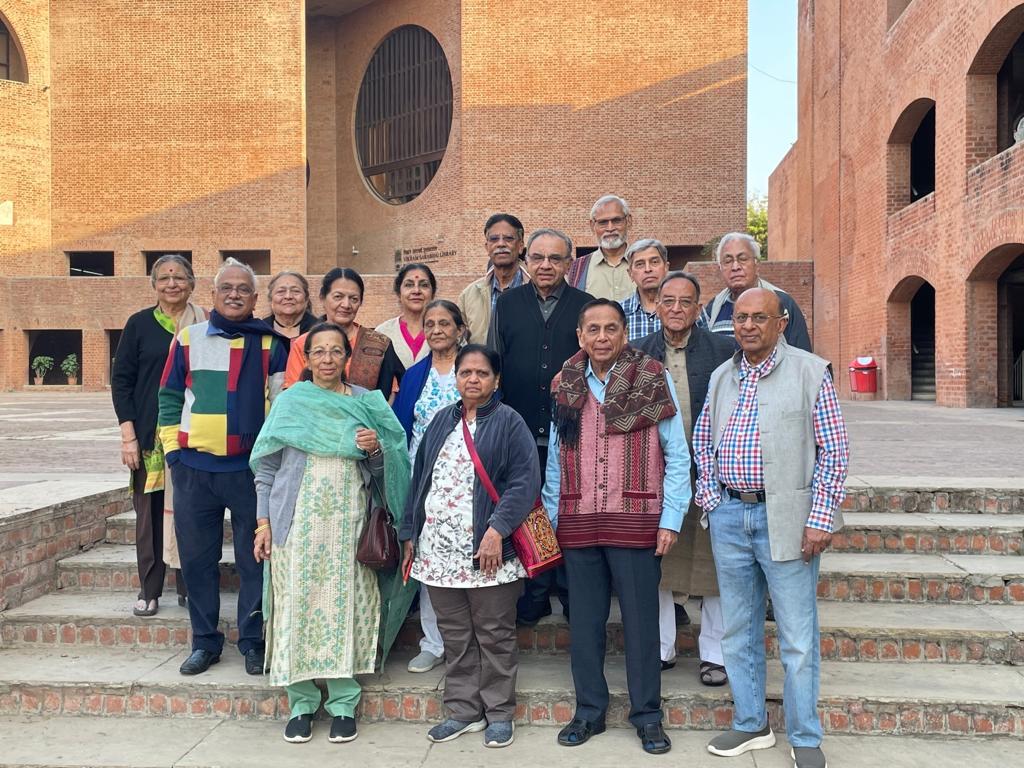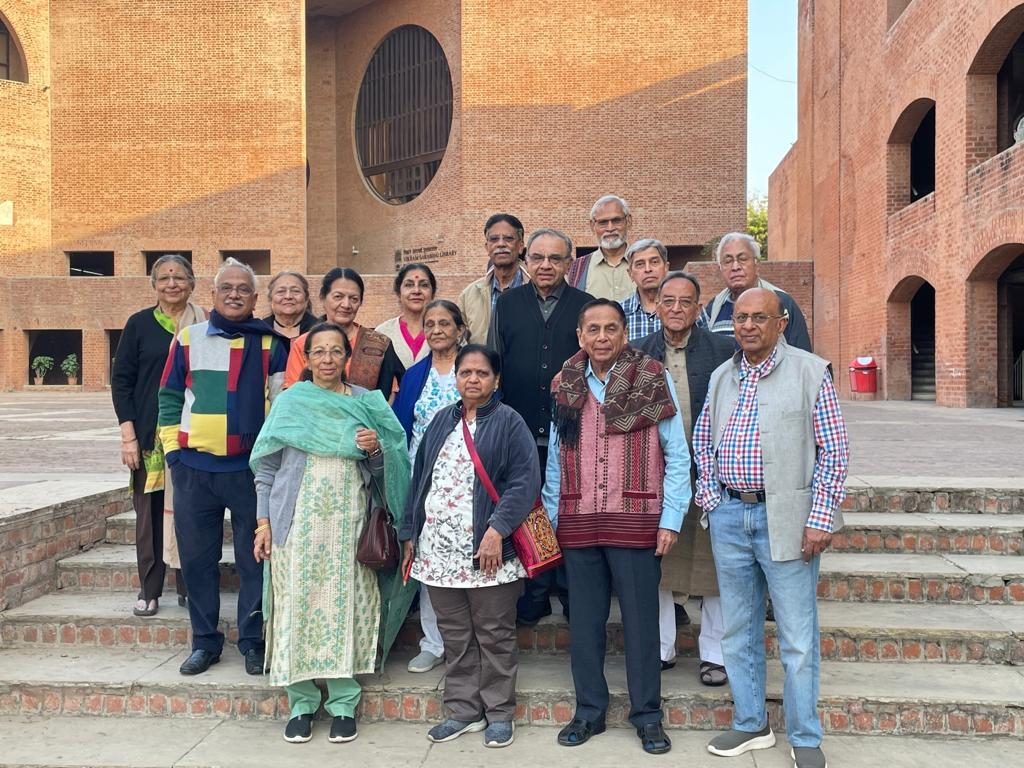 Reporting from Amitabh Thakore, Daksha Shah, and Govind Baldva
The Reunions are in the genes of the Batch of PGP 1967. The reunion bug hit us in 2007 on a common realization that let us meet more frequently, at least annually, as the tickets from heaven would be costlier! The reunion in 2007, the first in the series, took place in Ahmedabad where all 60 participants (36 alumni + 24 spouses) stayed in the newly constructed Dorm 27. The Golden Jubilee Reunion (GJR) held in 2017 at the campus was equal hit, attended by 60 (33 alumni + 27 spouses). Save the Covid induced break, we have bene meeting annually hitting different corners of the country. It was Ahmedabad's turn again to host this 55 years' (trying to complete 56 years) reunion.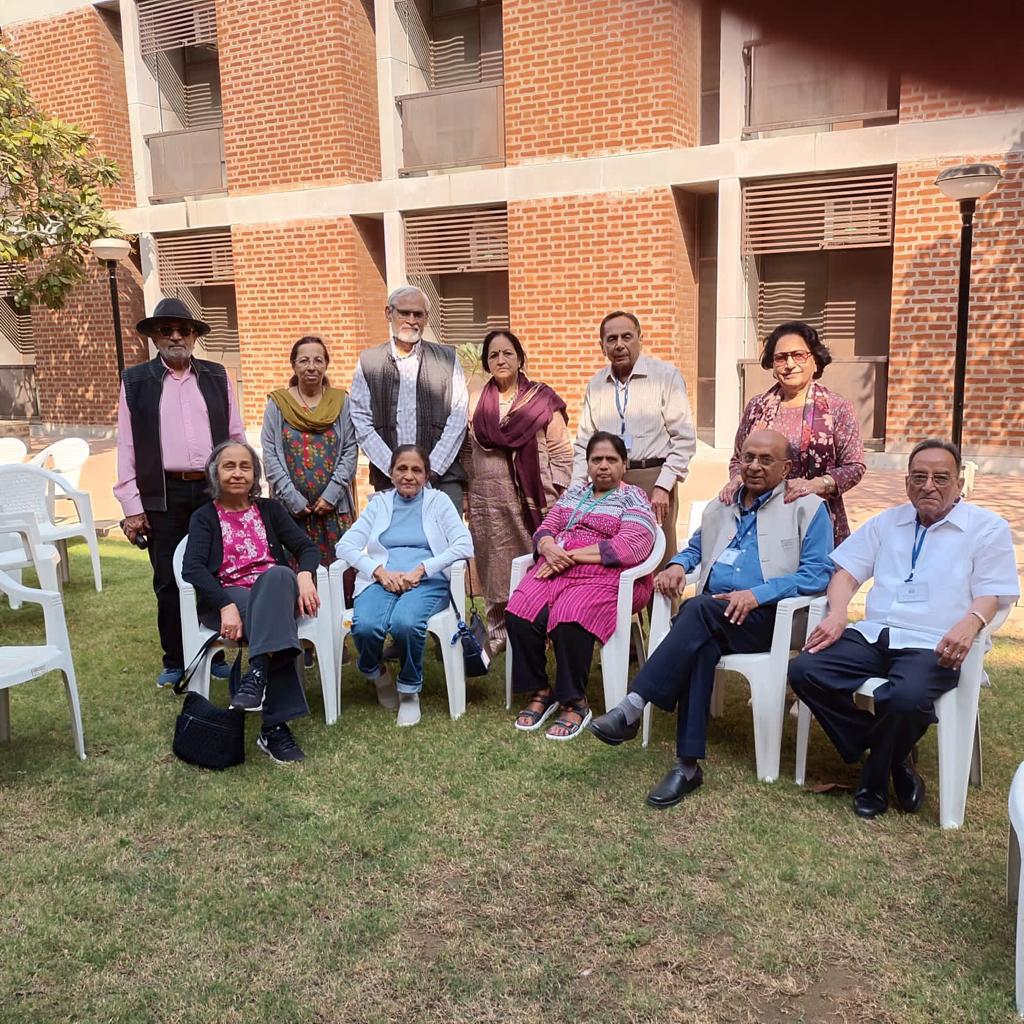 All of us are now nearing 80. So, it was not a wonder that till the last minute, the Ahmedabad gang was not sure of how many will really turn up even after receiving advance payment! And lo! Three couples dropped out due to health and personal reasons. Still, we were happy that out of the batch size of 76, of which only 52 are kicking around today (alas 24 have left for the heavenly abode), 15 (+11 spouses) showed up for the three nights four days' sojourn! (Five more joined the extended reunion in Mumbai)
The Alumni Office went out of way and provided us excellent support through organizing the programs, rooms at IMDC at New Campus, granting us total freedom to roam around the campus even at odd hours and so on! It was fun!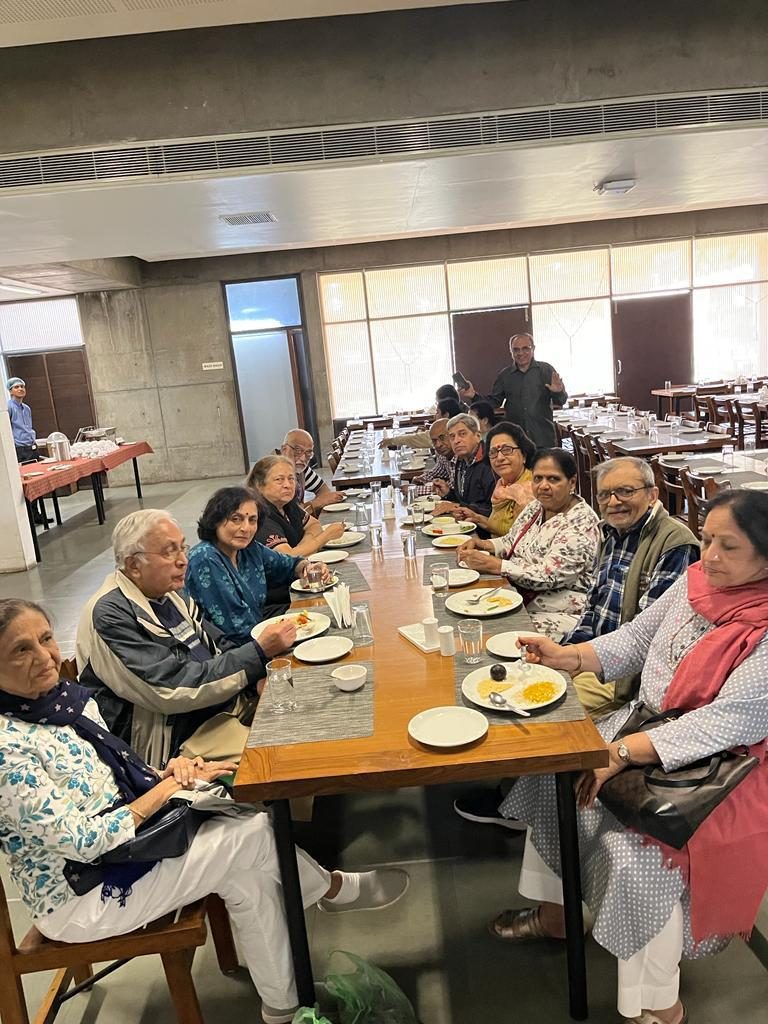 Once you are at the Campus, the learning takes the priority. Immediately after breakfast on 13 Jan, we had our first academic session at 10:15 am in CR1… and guess what? … discussing a very special case study depicting strategic decisions to be taken by the PGPX concerning Tega India Ltd, a company promoted and nurtured by our own class buddy Madan Mohanka…. and that too in his presence! The session was well conducted by Prof Chitra Singla and participants were excited. For us, it was an experience to sit and mentally note how far things have changed over the years. Now, the faculty is informal, interacts a lot with students, and CP was meaningful. Following this, we rushed for lunch and by this time almost all had arrived!
After lunch, we gathered in our meeting place (lawns between residential Block 3 and Block 4 where we had put garden chairs and two tables for tea). With usual gupshup awaiting tea, we got ready for our next session with Prof Satish Deodhar, Professor of Economics at IIMA, on 'Ancient Economic Thought with Implications for Current Times' – a very thought provoking and interesting interaction. This was followed by an address by ever enthusiastic Ms Chhavi, who very lucidly rattled out her 14th sermon on Endowment Fund, etc., and clarified about the issues pertaining to donations by/for our Batch by Madan and Vijay Bhargava.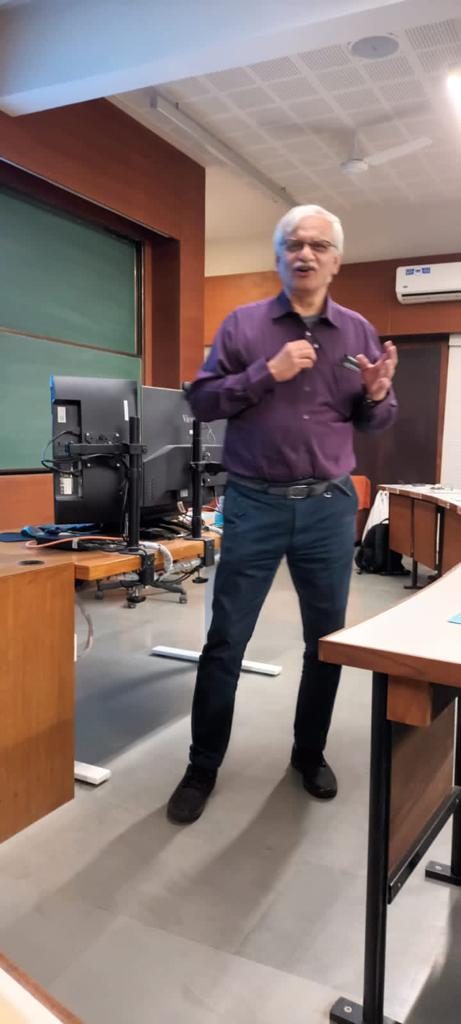 We had a 75 minutes long interaction with Director, Prof Errol D'Souza, who gave us a detailed account of infrastructure related issues. It was very informative and cleared our vision about what requires to be done and why. A formal dinner evening followed, including melodious soulful songs rendered by a solo singer and musician. The Ahmedabad Chapter office bearers also graced the occasion. That was our Day One, mouthful!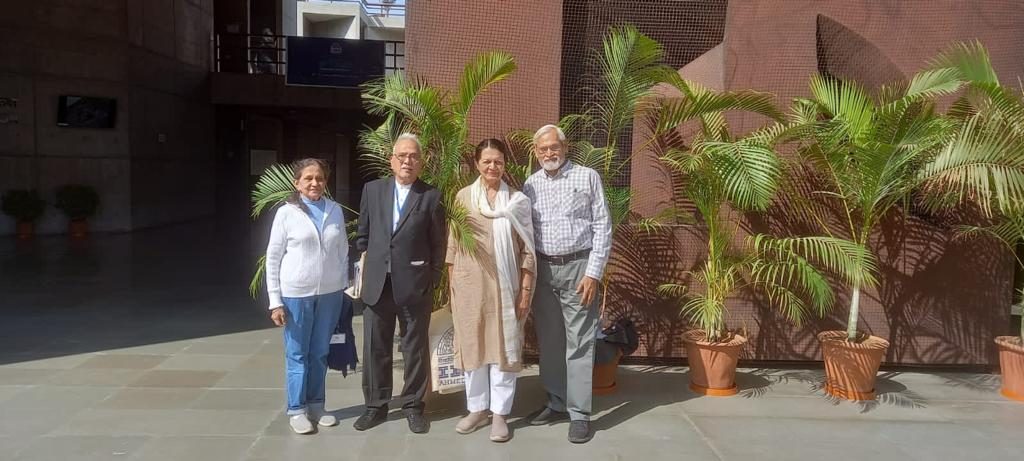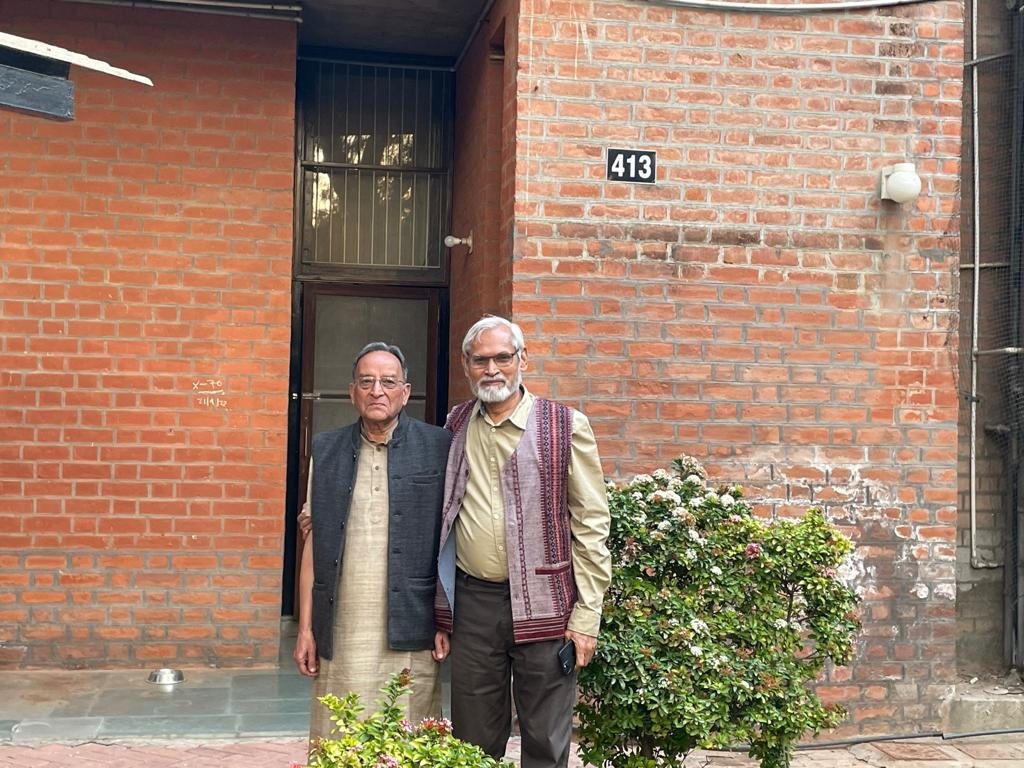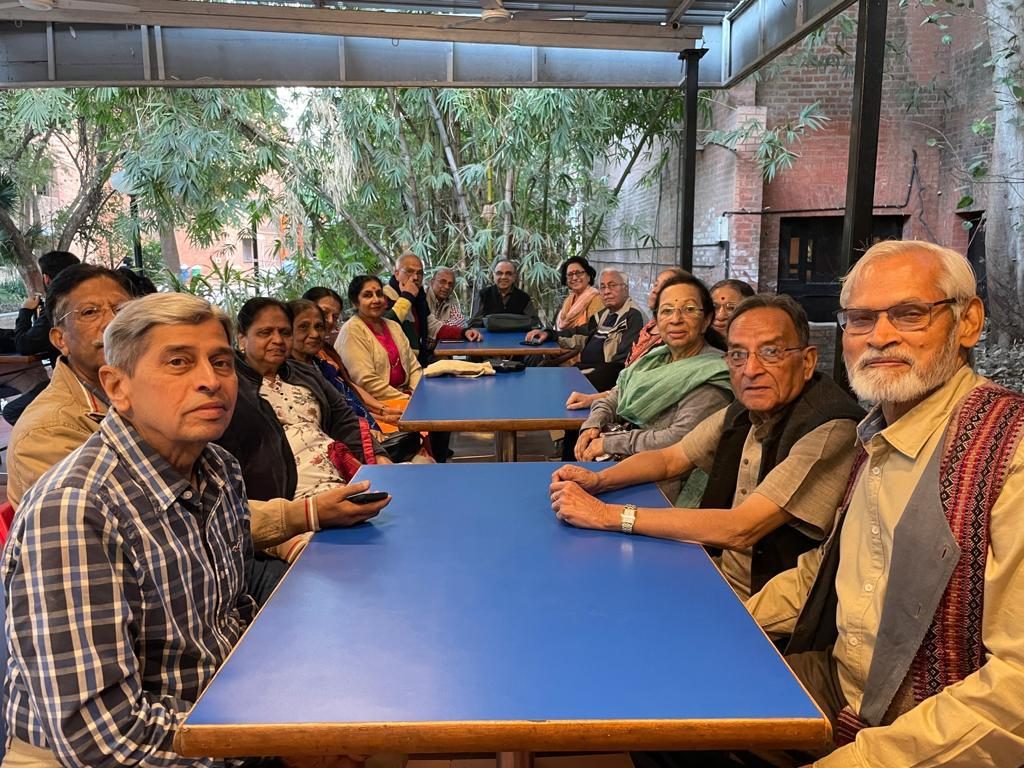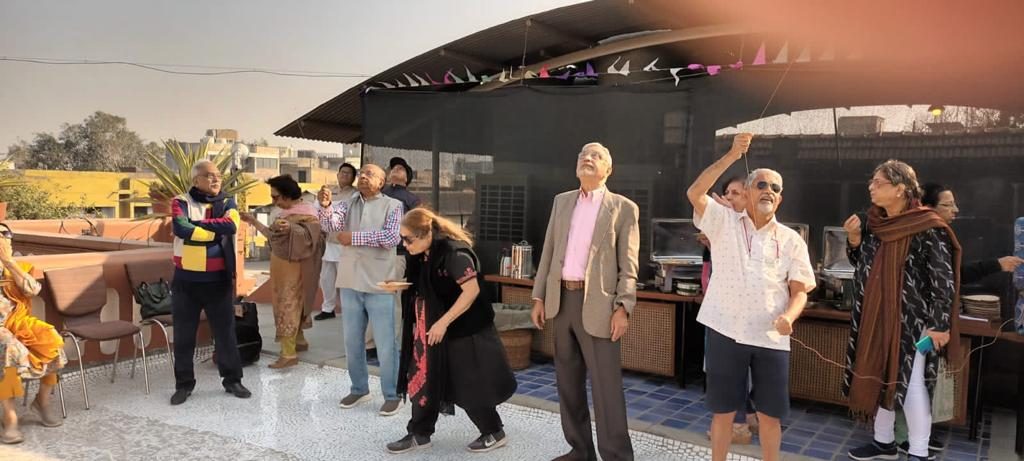 The next day, 14 January, had to be undoubtedly reserved for Uttarayan (while in Ahmedabad). In the morning, we went kite flying on the terrace of the famous 'Agashiye' restaurant that is located, opposite Sidi Saiyyid ni Jali, in the The House of MG (erstwhile Parekh's Department Store). They provided kites and manja, along with relevant substantial biting for the day. Everyone tried to fly kites and it was fun as the direction of wind was favorable that day. Apart from this experience, a few of us walked down to Bhadra Fort for mataji's darshan and Teen Darwaja for street shopping. We all returned via River Front for lunch at the Campus. Later at 3 pm, we had an unexpected volunteer, a 3TP programme participant from Orissa, who saw us as an enthusiastic group, offered to give us a sermon on 'How to find God?'. Interesting, however, we haven't given up yet! Following this, we went on a guided tour by ever helpful Victor – to the old, our own Campus. We also visited the IIMA Archives exhibit and Professors Quarters (where we used to stay, seven/eight in each). Here, we spent some time in nostalgia, trying to recall the quarter number and the place where we showed movies and played cricket and had our convocation. Well, that was just 55 years ago and we all felt young!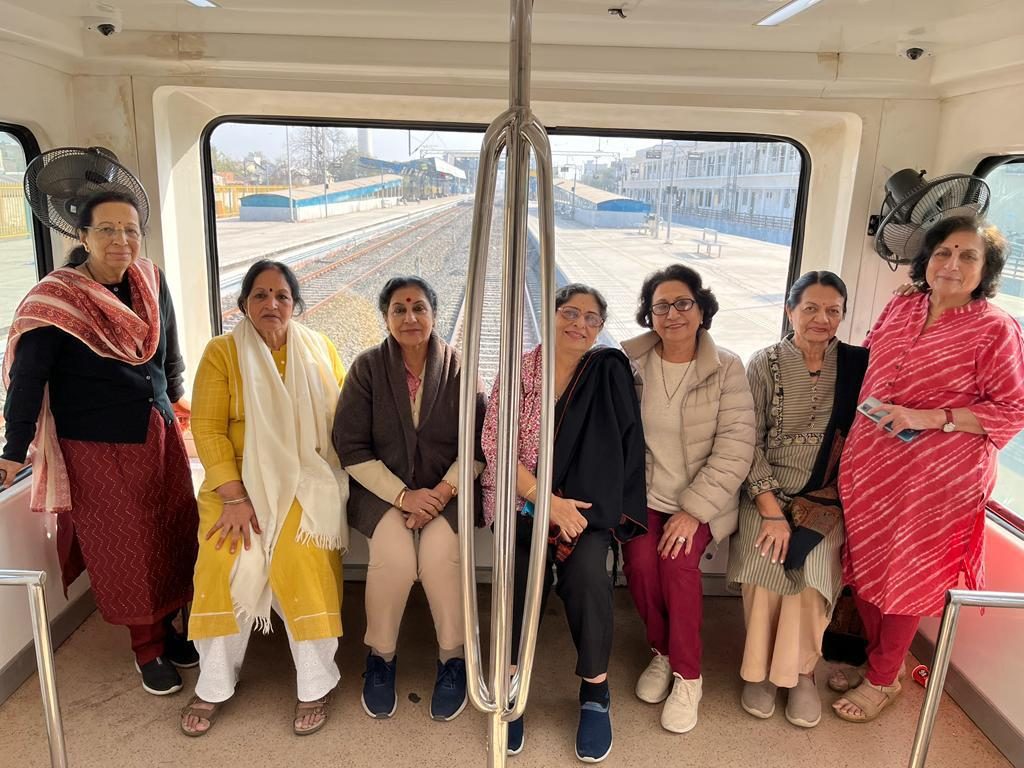 Next day, 15 January, 19 of us took early morning Vistadome train to Kevadia, for a day's visit to the Statue of Unity! What a place it is with good infrastructure and lot of sites to explore. However, we visited apart from the main statue, Arogya Van, Valley of Flowers due to paucity of time, ending with light and sound show, before returning to Ahmedabad by the same train late at night. Two couples shunted out at Baroda to go back to Pune. The return journey had already started.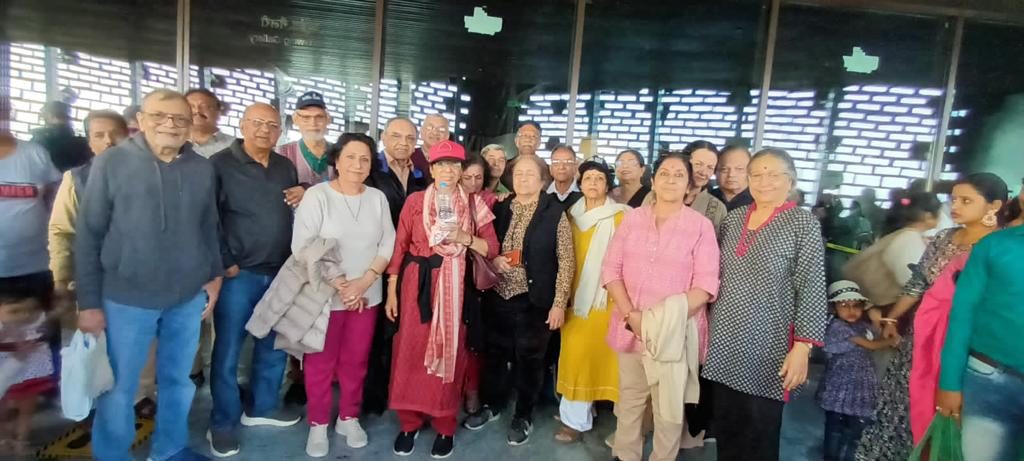 The fourth day was a bit painful, obviously, as we were packing and leaving one after the other, before and after breakfast and after lunch. Alas, all trips have to end sometime and this very memorable action packed reunion also ended. Now, we all look forward to our 60 Years, the Diamond Jubilee Reunion in 2027 at Ahmedabad and other reunions in between! Till then Sayonara! God bless IIMA!