My lessons as a Delhi Chief Minister's Urban Leaders Fellow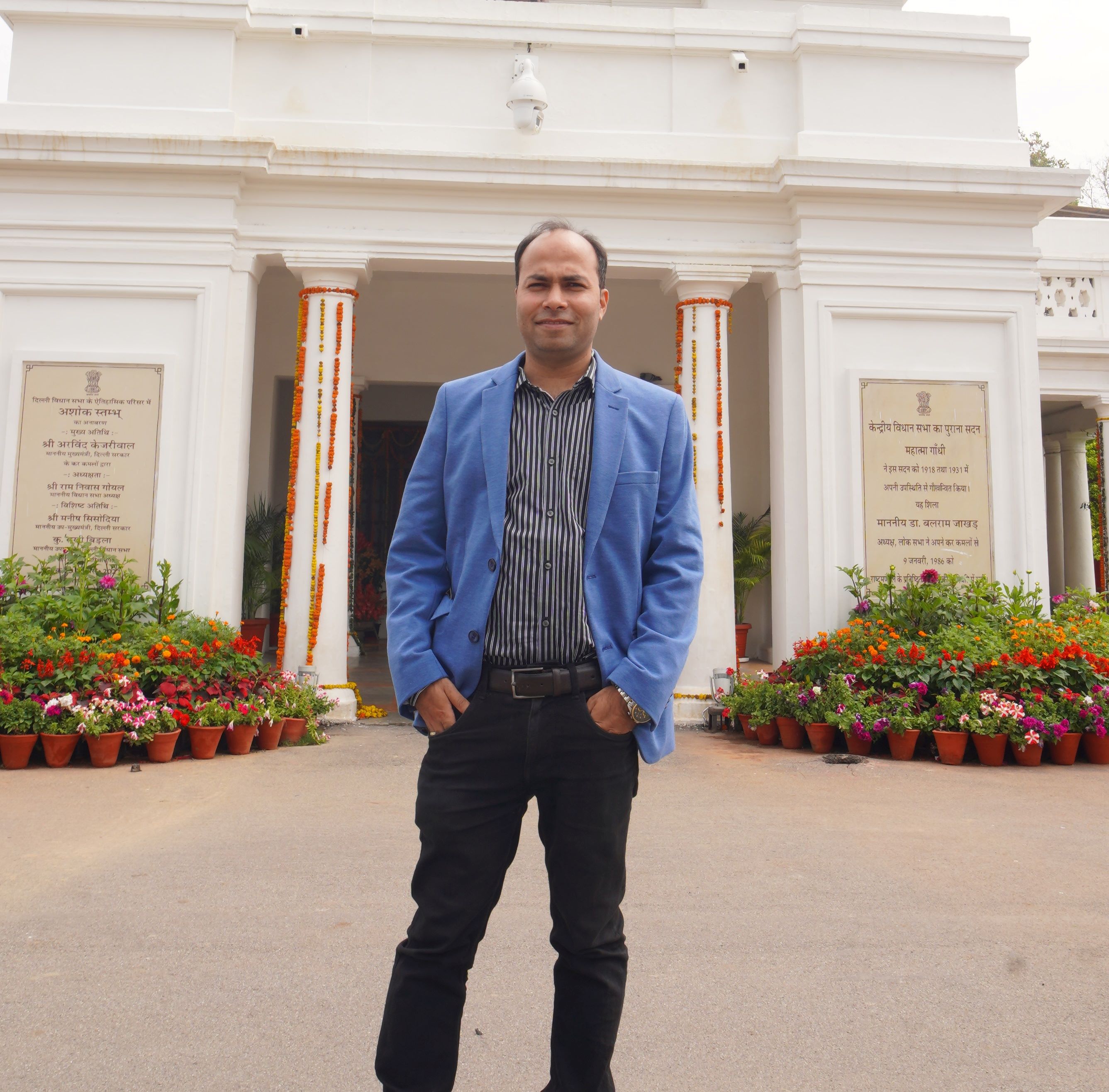 My lessons as a Delhi Chief Minister's Urban Leaders Fellow
 By Priyadarshi Singh, PGP 2013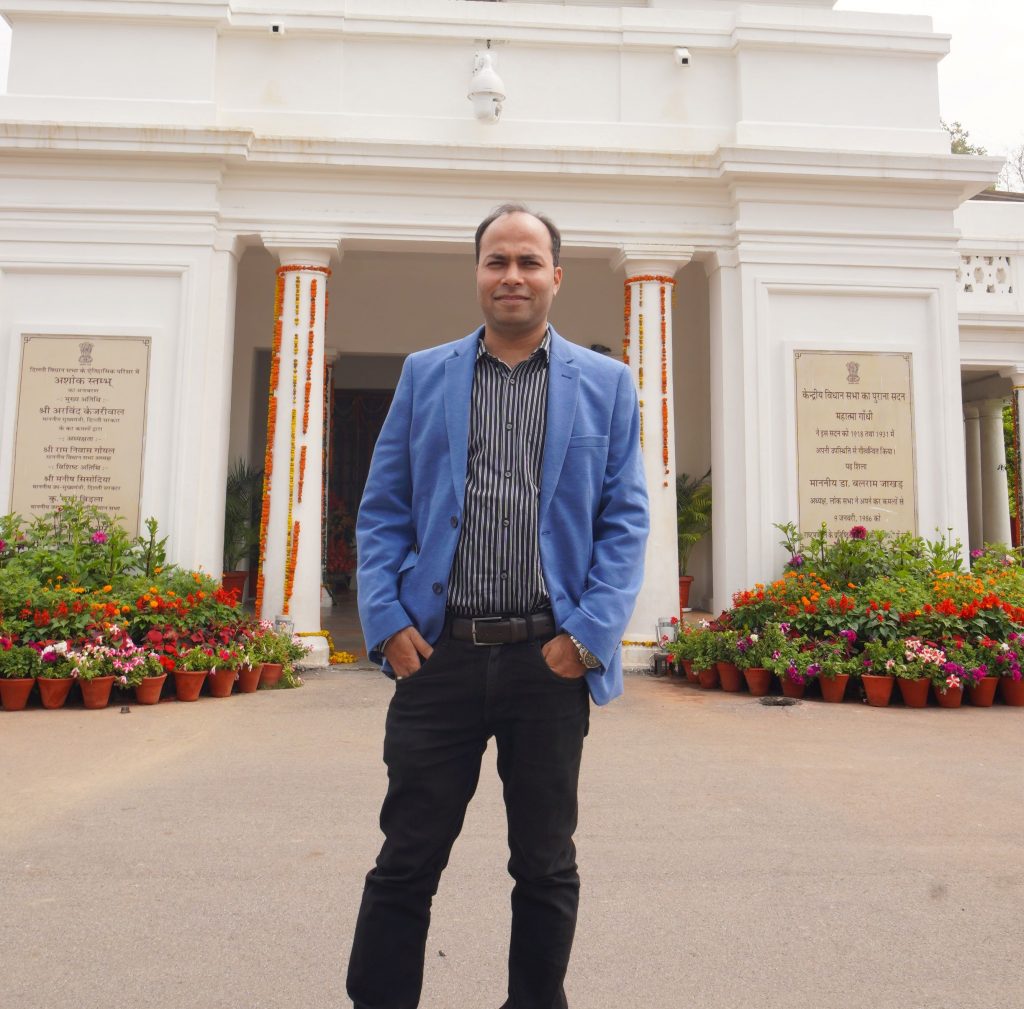 We all yearn to leave our mark on the world, to make a meaningful difference in the lives of countless individuals. What could be more fulfilling than dedicating oneself to serving our nation's people where every action holds the potential to affect the lives of millions. Thus, in November 2021, after a decade immersed in the private sector, I made a conscious leap into the government sector. This marked the beginning of an exciting new chapter in my career as I enthusiastically joined the team under the esteemed Delhi's Transport Minister, Shri Kailash Gahlot, as part of the prestigious Chief Minister's Urban Leaders Fellowship (CMULF) program. It was a voyage driven by the desire to be a catalyst for positive change on a grand scale.
Prior to joining the Delhi government, I served as the Head of Electric Mobility at a Series C funded organisation, gaining valuable insights into the electric vehicle sector. In the Delhi Government, my work with the Hon'ble Minister involved spearheading crucial projects in electric mobility and public transportation in Delhi.
One of my significant accomplishments was co-authoring the Residential EV Charging Guidebook published by the Delhi government in collaboration with WRI, India. Over the past two years, I also contributed to the development of Delhi's Electric Vehicle Policy 2.0 and the Delhi Motor Vehicle Aggregator and Delivery Service Provider Scheme 2023 along with Delhi Motor Vehicle Premium Buses Aggregator Scheme 2023. Additionally, I am currently coordinating the induction of 6000 new electric buses and the electrification of over 60 bus depots in Delhi.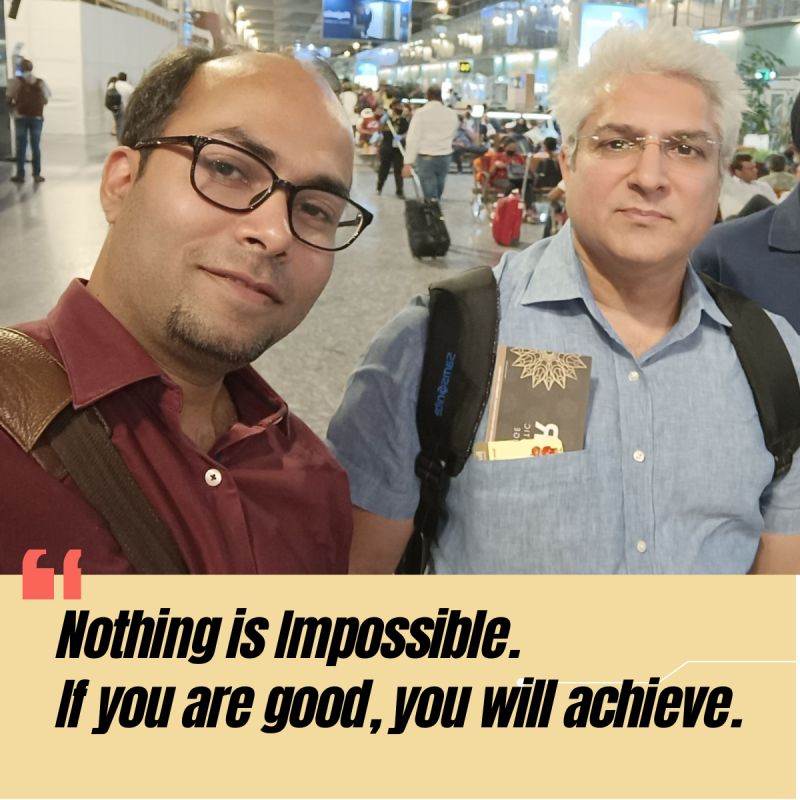 Author with Delhi's Hon'ble Transport Minister, Shri Kailash Gahlot
An institute like IIMA will remain an important pillar for all in preparing for the upcoming battles in life. The motivation and commitment to public service inculcated in the institute helps us in making significant contributions to the government sector. Here are some key lessons which helped me in my current stint at the Delhi government:
High on confidence: It is important for an individual to select the path of his choice with full enthusiasm. If you have been to IIM A, you have made a mark and have proven your calibre to the world. This is what helped me in changing my career path from private sector to public, to learn more in a niche industry like electric mobility in 2021, even if it meant lesser compensation.
Knowledge begets humility: You may be one of the brightest minds with an IIM degree but if you choose to work in the government sector remember that people respect humility, and it helps in getting your work done. In the government sector, you will have to deal with people at different levels, from community members to IAS officers and politicians. Use your knowledge and humility together and see the difference. I always tell my friends, "A chai with someone can change your life."
Data-driven decision making: The decisions in the government sector are to be made for the benefits of the people. It is important that each decision is backed by proper justification and numbers. Being from IIMA, one brings practicality in every case with evidence. For reference, if you say Delhi is the EV capital of India; then is it in the EV sales, charging infra, overall policy or something else? A simple sentence that Delhi's EV sales contribute to more than 10% of overall vehicle sales can factually answer this in addition to charging points and contribution in overall India's EV sales against the population in the state.
Networking and stakeholder management: Every policy which is being created in the government needs to have the say of key stakeholders. Your network in the industry and relationships with the stakeholder can determine how well you do. IIM A has helped all of us to up our networking skills which can be implemented in the government sector too.
Crisis management: If I remember my college days, every day seems to have some or other crisis and the same lessons can be applied in the government sector. The stakes are often very high and if you build good relationships with the people around you, then they may provide the required support during these crises. In addition, one needs to be adaptable to an ever-changing environment and be open to changes to overcome the challenges during these times.
Strategic thinking: Do you remember the strategic management courses and principles we learnt during the two years? These are valuable for government officials while formulating policies, setting goals and planning long-term initiatives. This along with project management skills helped me formulate policies like Delhi EV policy 2.0, Aggregator scheme 2023 and the conceptualisation of Kerb side EV charging in Delhi in a timely manner.
My advice to young IIM graduates is, "You may be one of the smartest people in any organisation but there is absolutely no substitute for hard work." Prioritise the work to be able to achieve important targets within stipulated time. Even if timelines are tight, do keep in mind that the output to be presented will always need to be perfect.
Lastly, I am grateful to Delhi's Transport Minister, Shri Kailash Gahlot, for granting me the opportunity to contribute to electric mobility and public transportation in our city. Having dedicated almost two years to public service, I have now transitioned into a consulting role with a prominent global research non-profit organisation. Additionally, I'm actively engaged in assisting a few other organisations on their path towards electric vehicles (EVs) and sustainability initiatives.