IIMA Hyderabad Chapter Updates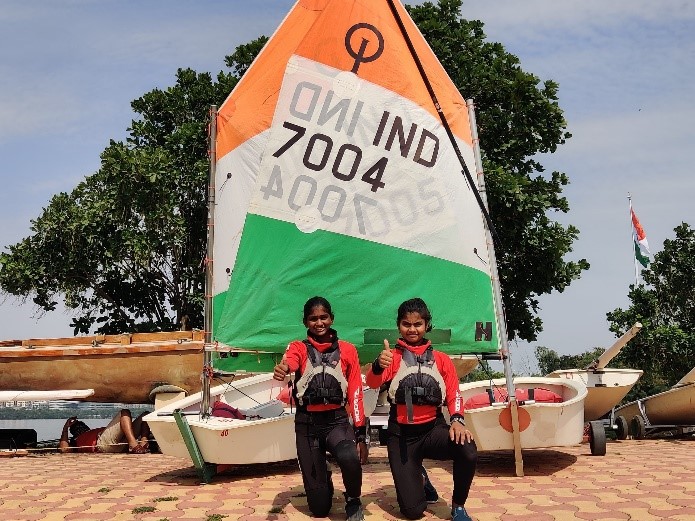 IIMA Hyderabad Chapter Updates
We are thrilled to share some remarkable achievements and developments from our Udbhav Schools. Over the past seven years, our mission at the IIMAAA Hyderabad Chapter Initiatives has been to provide holistic, quality education and innovative educational initiatives to help every child reach their full potential. We are excited to announce that we have expanded our reach with three schools under our umbrella-
Udbhav School Rasoolpura
Udbhav RBL School Fatehnagar in Hyderabad
Suryoday Udbhav RBL School in Mumbai (a school for special children)
At Udbhav, our commitment extends beyond academics, as we actively encourage our students to excel in sports. We are proud to report that our students are not only achieving academic success but also excelling in sports, with some remarkable accomplishments to share:
Indian Navy Enlistments: Two of our alumni, Durga Prasad Erra and Goutham Kankatla, have joined the Indian Navy, embarking on promising careers.
| | |
| --- | --- |
| Durga-Prasad-Erra | Goutham Kankatla |
Durga Prasad Erra's Achievements: Durga Prasad Erra has an impressive list of sailing achievements, including silver medals at the national level, as well as strong performances in international regattas.
Goutham Kankatla's Journey: Goutham Kankatla started his sailing journey at the Yacht Club of Hyderabad and has achieved national gold and bronze medals. He has also represented India at the J80 Worlds in China.
---
Sailing Success: Junior students Jhansipriya Laveti and Vaishnavi Veeravamsham represented India at the World Championships 2021 in the sub juniors category in Italy. This is a historic achievement for Telangana, with Jhansipriya ranking as India's no.1 and Vaishnavi as India's no.2 sailor.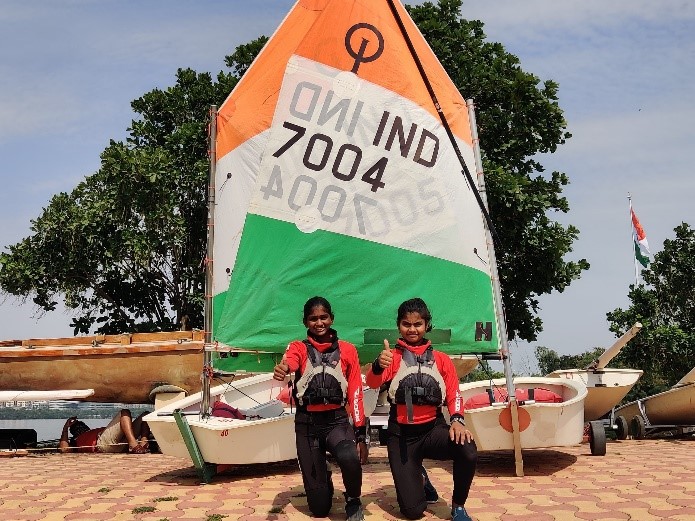 Jhansipriya Laveti and Vaishnavi Veeravamsham at World Championships 2021
Monsoon Regatta and Championships: Several of our students have won gold and silver medals at events like the Monsoon Regatta and Championships in the Junior and Sub-Junior categories.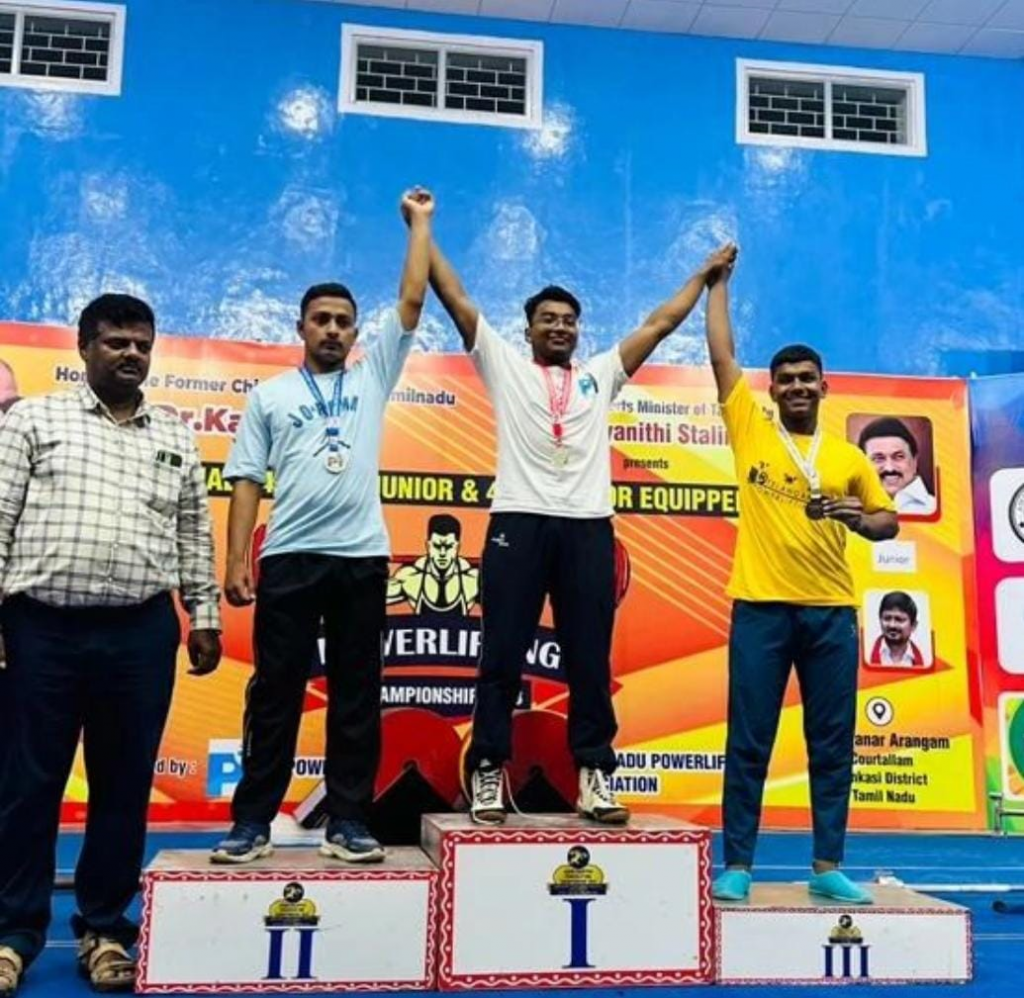 Sandeep Sai
Powerlifting Excellence: Sandeep Sai has demonstrated excellence in powerlifting, securing gold and silver medals in consecutive years at the Powerlifting Championships held by the Telangana Powerlifting Association.
Scholarship Success: Swarna and Afreen, two dedicated students from Udbhav, have earned scholarships and financial aid opportunities for higher education at prestigious institutions, including BML Munjal University and Ashoka University.
Furthermore, we are excited to announce progress toward our vision of educating 10,000 children by 2030. We have acquired a small plot of land and are actively constructing a two-story building, with the potential for expansion to three stories in the future. This endeavor is made even more special by the support of a group of IIMA alumni who share our commitment to making a positive impact. Together, we believe this building will stand as a symbol of excellence in the low-cost schooling system in India.
We are immensely proud of the accomplishments of our students and the collective efforts of our community to realize our vision. Thank you for your continued support and belief in the transformative power of education.