IIMA Bangalore Chapter Updates May to August 2023

IIMA Bangalore Chapter Updates May to August 2023
Synchrony 2023, Date: 27th May 2023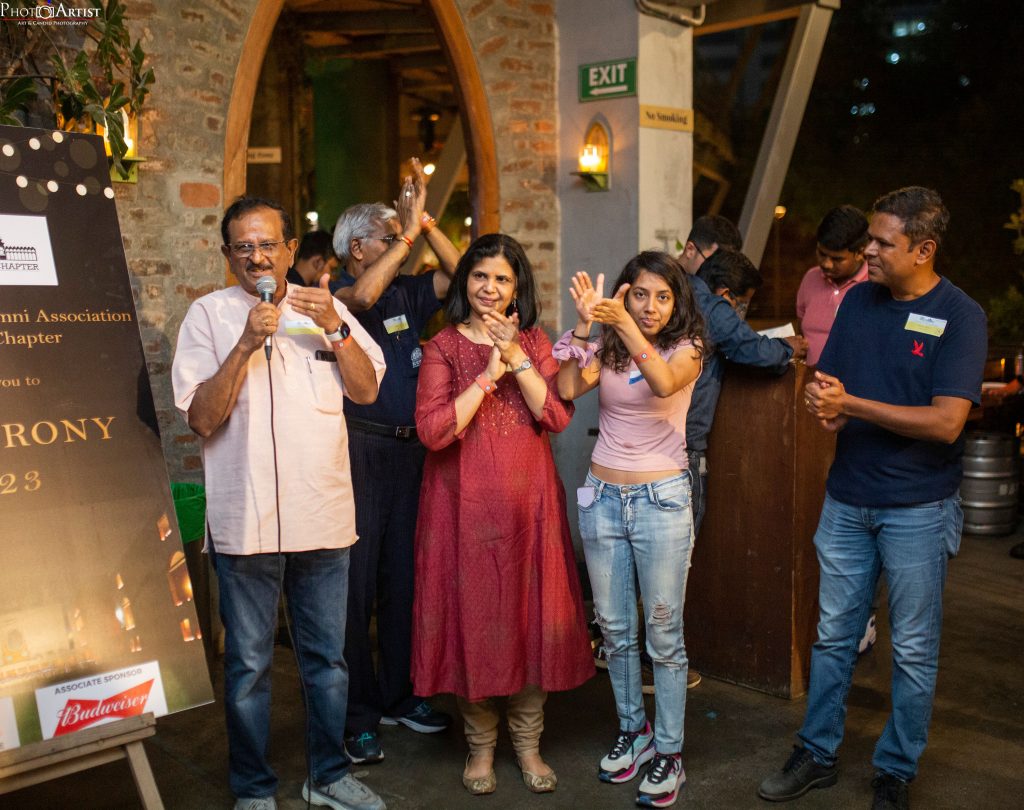 This year, we experimented with a completely new ambience and experience for our annual alumni get-together, Synchrony, by conducting it at one of the biggest breweries in Bangalore, BygBrewski which is founded and run by Bharat Ram, an IIMA alum of PGP 2008 batch.
The venue turned out to be a big hit and we were flooded with registrations, which had to be closed several days before the event due to the venue's capacity. Even then, we had a substantial number of walk-ins who had to be accommodated, resulting in a final turnout of close to 250.
The event was informal and the Fachchas, Interns and Alumni had a great time networking over deep draughts and sumptuous food, with Alums sharing witty incidents and tips, Interns exulting over their campus experience and Fachchas taking it all in in awe of the seniors.
The event would not have turned out the way it did were it not for the support that we received from our sponsors– Bharat of BygBrewski, AbinBev, Tata AIA Insurance and the Mumbai chapter of the IIMA Alumni Association.
---
Laughter Yoga, Date: 13th Aug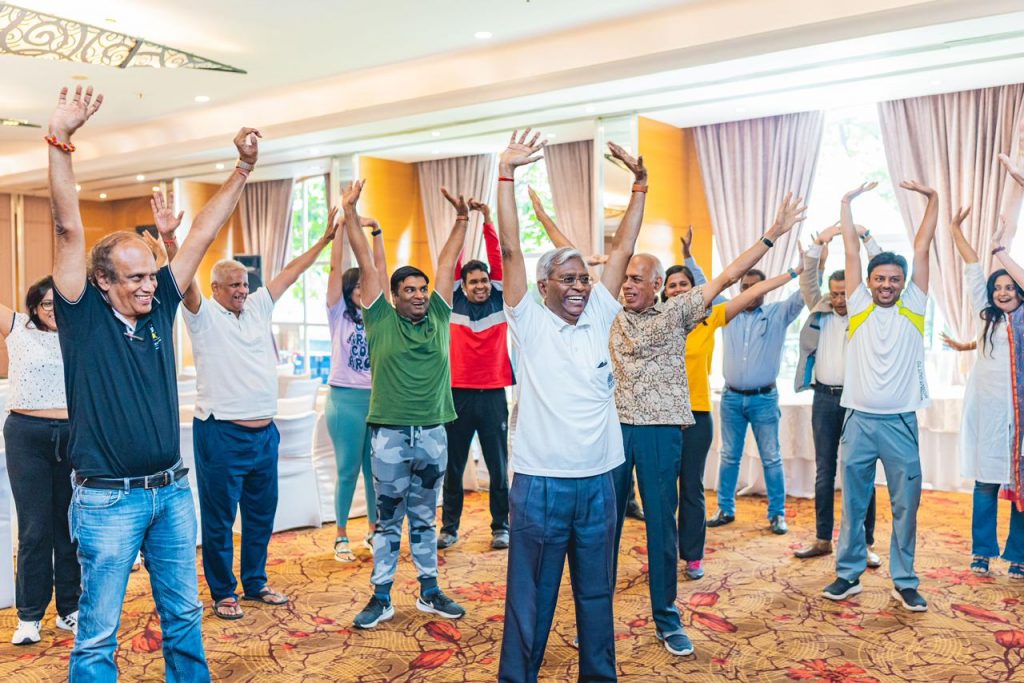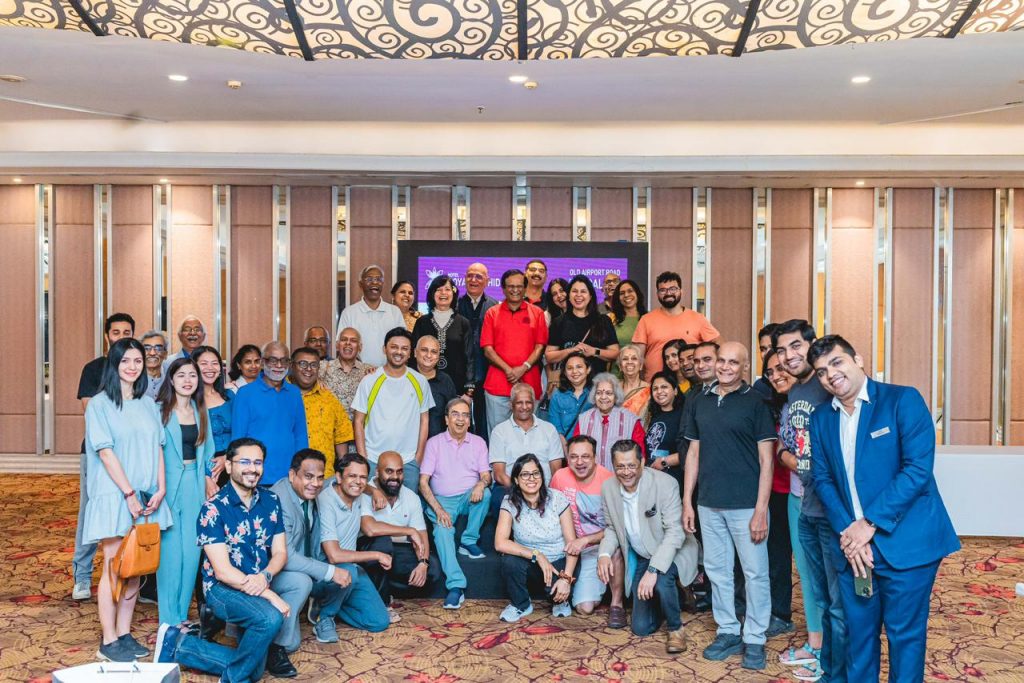 On the occasion of the 50th Anniversary of the Royal Orchid group of hotels, Chander Baljee, PGP 72 and its founder, expressed his wish to deepen the partnership and engagement with the Alumni. Towards this end we had planned four events this year, sponsored by Royal Orchid, at quarterly intervals.
At Chander's suggestion, we came up with another innovative theme and idea: Laughter Yoga over breakfast at the Royal Orchid Hotel, Old Airport Road with Dr Madan Kataria who popularised the Laughter Yoga movement. The main premise of Laughter Yoga is that voluntary laughter can have similar physiological and psychological benefits to spontaneous laughter, leading to overall health improvement. Laughter Yoga is now practiced in over 100 countries and Bangalore, with 200 laughter clubs, has the largest number of clubs in India .
All the participants had a great time. The overall participants were fewer at 40 than the 100 we expected, since we underestimated the tendency of Bangaloreans to scoot to exotic locales over long and extended weekends. That said, the smaller group benefited enormously from the greater and focussed engagement.