Diverse IIMA Entrants: PGP 2018-2020 Batch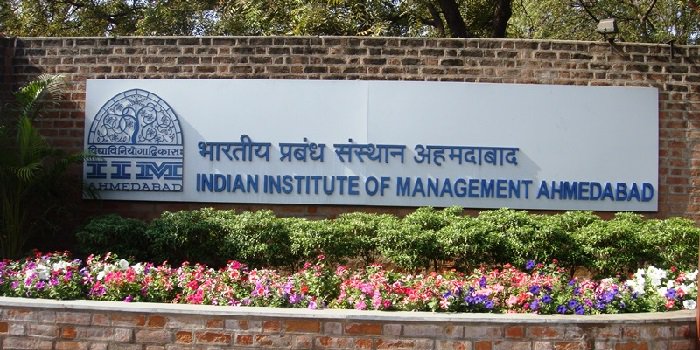 Aaditya Agarwal – Civil Engineer, Young India Fellow, Passionate Peer Mentor, Owns a YouTube Channel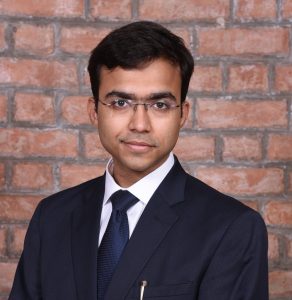 Aaditya is an engineer by training and a liberal arts student at heart with a passion for teaching.
He graduated as a Civil Engineer from IIT Delhi (2014) with an Institute Rank 2. Post IIT, he took an unconventional decision to go for a PG Diploma in Liberal Studies, the Young India Fellowship at Ashoka University. Over the last 3 years, he has worked with students at Ashoka University and has mentored them to find their calling, helping them opt for their ideal career. He has a YouTube channel with sessions on how to prepare and present case studies for consulting job interviews. He has also taken classes on International History and Contemporary International Relations. Passionate about learning and with a unique mix of engineering and liberal arts knowledge, he wants to understand the depth of business decision making.
According to Aaditya, "The challenging environment of IIMA on all fronts will allow me to both fail and succeed. With this iterative process, I will understand myself better. In the age of Google, the premium is not on the answers but on questions. Through the classroom setup, I wish to enhance my ability to ask the right questions."
Meet Agrawal – Spearheaded Achiever, Chartered Accountant, Entrepreneur, Multi-Instrumentalist, Sportsperson, Featured in Limca Book of Records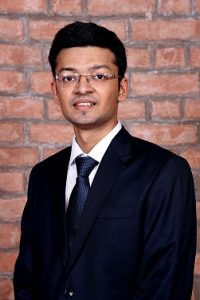 With a Chartered Accountancy background and after completing CA-IPCC, Meet co-founded a startup in the education sector, based on activity-based model of learning. Alongside, he was also involved in the family business of textile exports. Being a huge fan of Elon Musk, entrepreneurship as a career has always fascinated him. He joined IIMA to hone his business acumen and entrepreneurial skills, and according to him, the experience has been splendid so far. Moreover, he thinks that meeting intellectual people with diverse passions has been quite rewarding. He has also been felicitated by Mr. Narendra Modi and Gujarat Education Minister (Bhupendrasinh Chudasna) for extra-curricular and academic achievements.
Academic Achievements
Scored 780/800 in GMAT with a perfect score in Quant. (2018)
100 percentile in CAT 2017 (1 out of 3 non-engineers). 100 percentile in DI-LR section. Received interview calls from all IIMs. (2017)
All India Rank 5 in Chartered Accountancy – CPT exam (2015)
All India Rank 47 in CA-IPCC exam (2016)
1st in Gujarat in 12th CBSE board exam (2015)
10 out of 10 CGPA in class 10 board exam (2013)
Extra-curricular Achievements
Limca Book of Records holder for playing the maximum number of music instruments (47). (National Record)
Performed on "Entertainment ke liye kuch bhi karega" and "Shabaash India". Telecasted on national TV channels Sony TV and Zee TV.
Represented India for Asian level and Commonwealth chess competition. FIDE rating- 1892.
Captain of Gujarat team at National level table tennis tournaments
Mehak Sharma – Professional Golfer with Defence Services Background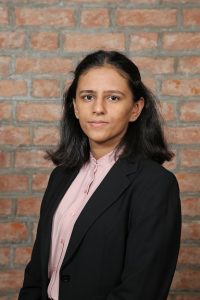 Mehak comes from a defence services background and started playing professional golf in 2016, with a total golfing experience of 10+ years. Her father is a serving colonel in the Army. She grew up and studied in cantonments of different parts of the country and has travelled across its regional and cultural spread. There was always an opportunity to take up adventure and play sports. She was introduced to golf by her father, and later it became a big part of her life. Mehak has played amateur National Championships organised by Indian Golf Union (IGU), the apex body for golf in India. Despite the academic commitments of class 12th, she had finished with a credible 8th rank in the National order of merit.
Academically, she completed her bachelor of commerce from Sri Venkateswara College, University of Delhi and got placed in Deloitte and Touché through campus placement. Here, she realised the need to acquire organizational and management skills. She feels that securing a seat in IIMA is one of her biggest academic achievement which will take her career to new heights. She also believes that a focused approach and a positive mindset are the most important qualities to achieve any goal.
Nitin Pai – Engineer, Ardent Chess Lover with a 1635 rating and a Chess Writer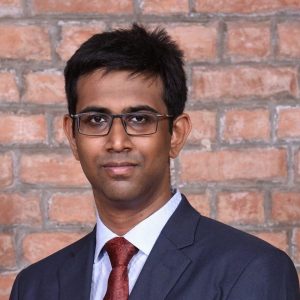 He has represented India in the Commonwealth Chess Championship and is the winner of several national-level chess competitions. He is also a chess writer for the prestigious ChessBase India. Furthermore, he has organized three All India level FIDE-rated tournaments at IIT-Madras while pursuing his B.Tech. On the academic front, he ranked 13th in the KVPY scholarship program and 4th in the Kerala Engineering Entrance Examinations. Through IIMA he hopes to become a world-class manager. Also, he is excited about the opportunity and looking forward to playing chess in Europe during an exchange term.
He plays chess tournaments, whenever he gets free time!
Parikshit Khanna – Mathematics graduate, Development Consultant and Advisor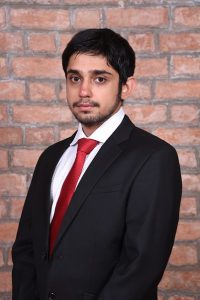 Parikshit is a Mathematics graduate from IIT Kanpur. After graduation, he joined Credit Suisse. After four months of working, he joined the Chairman's Office at the Quality Council of India to pursue his interest in development consulting under the leadership of Adil Zainulbhai. During his approximately two-year stint at QCI, he engaged with senior bureaucrats of the Union Government across various ministries to advice on strategic and operational issues. He was fortunate enough be a part of many humbling experiences such as the institutionalization of his proposed reforms regarding unauthorized trading through the Ministry of Finance, as a SEBI circular to all exchanges. He is interested in the field of development and governance advisory and sees himself working in this sector down the line. He wishes to make a meaningful contribution to the lives of many by applying his learnings over the years. At IIM-A, he hopes to learn and strengthen the skill set needed to serve in the germane sector, and in the process find mentors in his peers, professors, and alumni.
Pranay Tyle – Published Researcher, Pilot, Travelled to 40 countries, Philanthropist at 18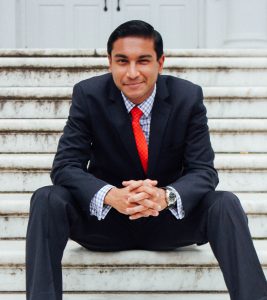 Pranay, alum of the United World College, studied Chemical & Biomolecular Engineering at Johns Hopkins. At Hopkins, he conducted oncology research for 2+ years with Dr. Denis Wirtz and Dr. Jayatilaka to develop a mechanism to restrict movement of cancerous cells within the body. The research focused on isolating tumors to an area for increasing the efficacy of cancer treatments and preventing patients from developing a relapse. Pranay's paper was published in Nature Communications, and opened a promising new area for cancer research.
After graduation, Pranay worked at Hilliard Lyons Investment Banking in the US for two years, and was instrumental in expanding their healthcare M&A practice. During his time there, he also obtained a Private Pilot's License, and logged close to 100 hours in the cockpit. As a seasoned traveler, having been to forty countries, Pranay has been exposed to a global environment that allowed him to observe the importance of education. This led him to start a non-profit at the age of 18 to make education an achievable goal for those without means. At IIM-Ahmedabad, Pranay hopes to better understand the intricacies of global and Indian management styles, while adding to a strong network of friends.
Purvi Edara – Psychology, International Relations and Economics, Slam Poetry Performer, Multilinguist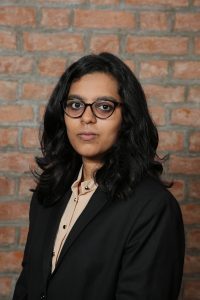 With a major in Psychology and a double minor in International Relations & Economics from Symbiosis School of Liberal Arts, Pune – Purvi was awarded the Best academic Performer award. She also ranked 4th in the MaRRS International Spelling Bee. Purvi has interned with child psychology centre, treating children with neurodevelopment disorders. She loves reading fiction, enjoys performing slam poetry, and loves learning languages. Currently learning Mandarin, she is well-versed with writing and reading Korean. She also wishes to work in a field that will let her achieve the goal of travelling across the world, especially starting from Asia.