AFFORDABLE HOMES IN INDIA FOR URBAN POOR: MHFC India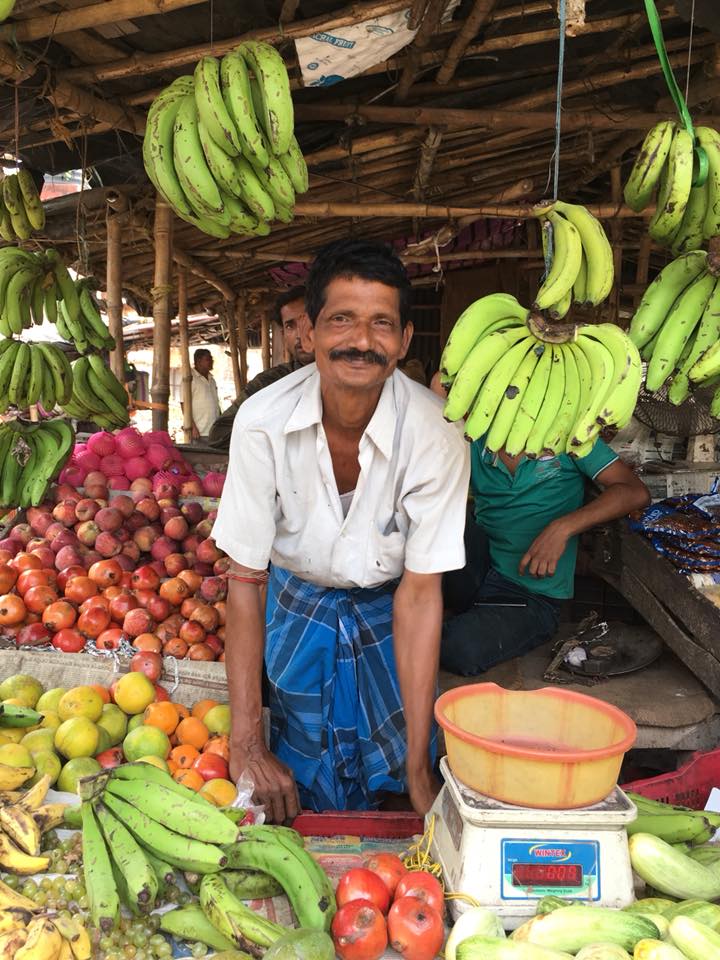 Mr. Rajnish Dhall (PGP 1991), the Chief Executive Officer and Managing Director of Micro Housing Finance Corporation Limited, is bridging the gap between the urban poor in the country and 'housing for all'. He co-founded the company after realising the vacuum in the space between microfinance institutions (MFI) and the banks in terms of home loans. The MFI were lending to the poor only for economic enterprises and the banks were targeting individuals only from the formal sector. In the current scenario, where the urban poor who are majorly working in the informal sector with regular incomes are forced to live in slums, MHFC is giving housing loans to these strata of people without documentation. The company has over 20,000 customers as on date with only 1% non-performing assets (NPA). MHFC is making the dreams of a 'home' come true for informal workers, artisans, farmers and many other individuals in the country.
Micro Housing Finance Corporation Limited (MHFC) was started in 2008 with the sole objective to provide housing finance for financially excluded lower income families (mostly in the informal sector who lack documentation to prove incomes) in urban India. It was (and is still) believed that one of the issues stalling the development of low income housing was the lack of finances available to lower income households (especially those from the informal sector).
MHFC was set up to specifically address this gap. The company has 1 product – a Home Loan – and only lends to financially excluded families buying in low income housing projects. These are families typically working in the informal sector and lack proper documentation to prove their income, thereby excluding themselves as potential customers for mainstream commercial banks. Most of these informal sector families live in slums, small dilapidated houses or chawls and include carpenters, tailors, plumbers, mechanics, drivers, housemaids, fruit and vegetable vendors, farmers, taxi drivers, dhobis, etc.
THE URBAN POOR WITH REGULAR INCOMES STRUGGLED TO GET HOUSING LOANS FROM THE BANKS: Prior to MHFC starting its operations, the informal sector was not considered bankable and was completely financially excluded. While the housing finance industry in India is well established (the leading company, HDFC, has been in existence for over 30 years) and there were several, approximately 35, housing finance companies approved by the NHB when MHFC applied for its license. Considerately, all of them focused on customers from the formal sector (those with documentation to prove incomes). Unfortunately, only 10% of workforce in India is believed to be in the formal sector and thus 90% of the workforce did not have access to a home loan, and of course without access to a home loan, builders have not been interested in constructing homes for this segment, which has contributed to housing shortfall for lower income families. MHFC's mission has been to kickstart the financing side which would help stimulate developers to build homes for the informal segment, thus stimulating the entire low-income housing ecosystem.
THE BACKGROUND: Housing Finance is and was a successful business for mainstream banks and financial institutions (like SBI, HDFC, ICICI Bank etc.). However, as stated, this has been focused only on middle income and higher income families with documented incomes. The promoters of MHFC believed that there were a variety of reasons on why lower income informal sector families were not being catered to – the main factors being the credit (that lower income families might not be able to service a home loan which is typically large in size and of course long term in nature), difficulty in assessment (since incomes are not documented), low ticket size (making it unremunerative) and maybe even a difficulty in dealing with a customer who might require more detailed explanation of terms. Given that home loans as a business was also growing at approximately 30% per annum compounded for the last 10 years or so for most banks and HFCs, there was probably very little incentive for mainstream players to look at this marginalised segment. Note that this has been a typical problem around the world as well – when MHFC was established in 2008, the promoters did look around to see whether there were ideas and processes that could be replicated – but unfortunately, microfinance (which is a smaller ticket loan for a shorter tenor and typically group lending) was itself being established – and really, there was no entity that was looking at the same audience for longer term home loans and the model had to be established from scratch. Having said that, MHFC did borrow basic mortgage lending practices from mainstream housing finance lenders and combined it with the same belief of microfinance institutions that this segment was creditworthy (albeit for a different product) – and in the process helped create the concept of micro mortgages.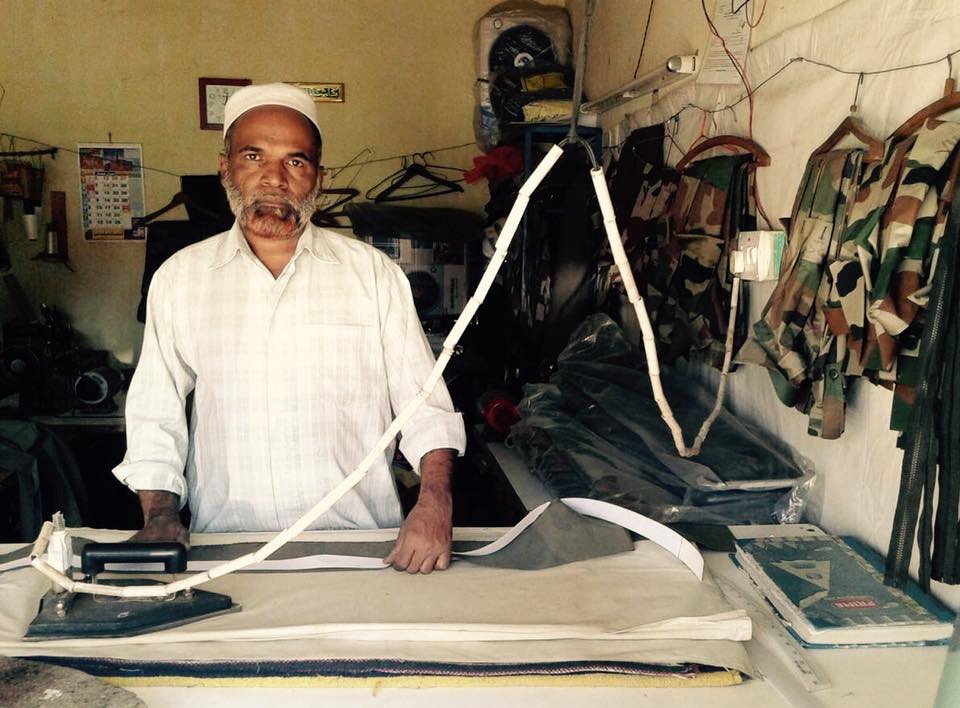 BRIDGING THE GAP: The critical innovation of the MHFC's business model is, of course, only catering to the financially excluded segment 'urban poor'. MHFC is the first HFC in India with a sole focus on lending to EWS/LIG/informal sector families – and really was set up to prove the concept that this is a credit worthy segment. In addition, MHFC's technology and the way it conducts its business – through personal discussions and verifications rather than through assessment of documentation – is a first of its kind. The informal sector is typically on daily income cash flows as they work mostly in small businesses or on contractual basis. Every hour spent by someone like a plumber/electrician etc. is a loss of opportunity to earn income. Thus, spending more time in bank branches is directly detrimental to the interest of the banks – the more they can save time from trips to the bank, the more they can earn, and hence, lesser chance of defaulting on the loan. MHFC streamlined the entire loan application process by developing software that paved the way for completely paperless loan applications. Loan officers use web-enabled smartphones to submit loan applications. This eliminates the need for brick and mortar branches as well as physical documents. Loan officers visit customers at their doorstep – normally both their residence and workplace and take pictures of ID documents, current living conditions, employment conditions, and record conversations with the customer to get an overall sense of the customer's lifestyle, need of the new house and affordability of the EMI.
Till date, MHFC has sanctioned 20,000 housing loans – in value terms, approximately Rs 1000 Crores (average home loan being about Rs 5 lakhs) and these loans have positively impacted (significantly improved the living conditions) approximately 80,000 people (given at least 4 average in a family).
The business is also delivering on its model of being financially sustainable and is close to achieving its aim of a ROE (Return of Equity) of between 15% and 20%. NPAT (Net Profit After Tax) in FYE (Full Year Estimate) 3/18 was Rs 10.3 Crores on approximately Rs 100 Crore net worth. There have been NIL write offs since inception and Gross NPAs is close to best in the industry at 1% as on March 31, 2018. The model is now finding a very enthusiastic acceptance and several new HFCs have been set up with a similar focus. Thus, MHFC has been successful in helping prove the concept that lower income informal sector families are equally responsible in servicing home loans and has essentially changed the ecosystem of lower income housing. Encouraged by the financing opportunities for this segment, developers (including the government) are also coming forward with projects aimed at this segment, which in the long term could help alleviate the overall housing shortfall, which is the original vision of the company.
THE JOURNEY TOWARDS SOCIAL CHANGE: The promoters are from a banking and finance background but have been very interested in social change particularly in housing. Rajnish Dhall, who is one of the Founders and the MD/CEO of MHFC is an IIMA Alumnus. He completed his PGDM from IIMA in 1991 after which he worked with American Express Bank in a variety of roles and locations (Mumbai, London, Singapore) for 15 years. He left the Bank as a Senior Director in 2006 and returned to Mumbai to work in the social sector and initially joined Aangan, an NGO which works with children in state run children homes. He worked there for 2 years before co-founding MHFC in 2008 as a social enterprise, combining his earlier experience in finance and also his interest to help disadvantaged families. Rajnish was actually originally approached by his driver for a 3 Lakh home loan to buy a house in Virar and he tried approaching several banks and HFCs for the same. This was when he realised that no mainstream lender was interested in financing this segment. In fact, Rajnish terms himself as a reluctant entrepreneur – and that he was driven to starting MHFC because this was a social problem that no one seemed to be addressing.
The company has been supported from its inception by leading social investors/impact funds like the India Financial Inclusion Fund (36.59% equity stake), Michael and Susan Dell Foundation (9.99%), and Ronnie Screwvala (7.38%). It has been strongly supported on the debt side by the regulator, the National Housing Bank (NHB), HDFC Ltd., the IFC and all the main commercial banks as well given that this sector is part of priority sector lending.
WORK SPACE AND IDEOLOGY: On the culture and employee's side, the company has a very egalitarian philosophy. The ratio between the highest paid full-time employee and the lowest paid full-time employee is just over 6 times (the lowest paid employee is at Rs 16,000 per month while the highest paid employee is at Rs 100,000 per month). All employees have been given shares in the company and there is a strong sense of common ownership.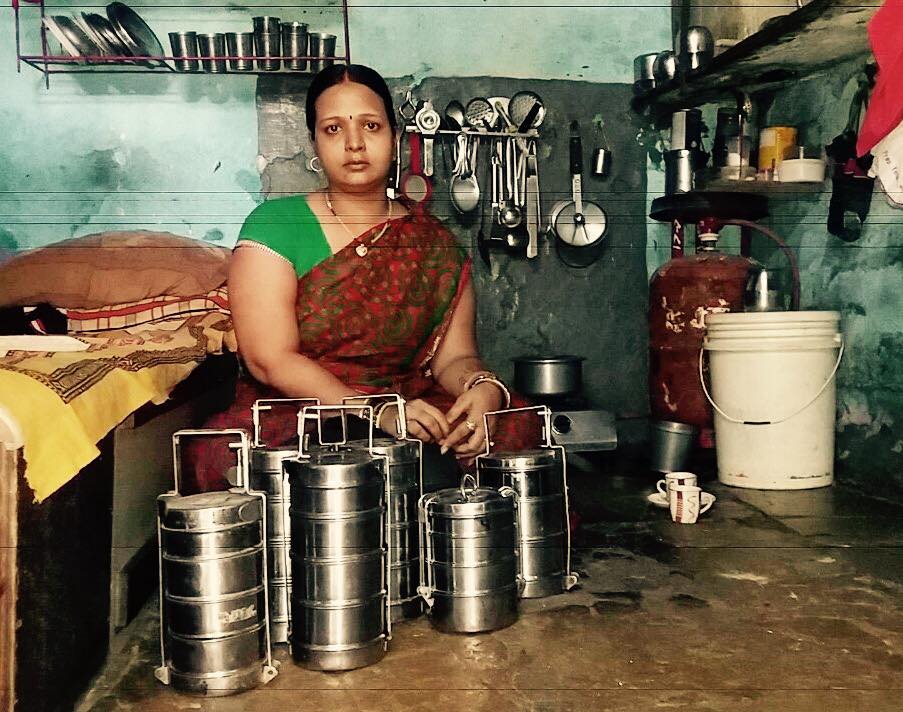 IMPACT ON THE COMMUNITY: On impact, since the majority of customers live in rented accommodations, slums/chawls, dilapidated village houses etc. and move into their own homes with the help of MHFC's loans, this is measured by the number of loans sanctioned. The company has plans to directly help close to 100,000 families (thereby helping about 400,000 people) in the next 5 years but the potential is for much more. To put it in perspective, HDFC Ltd. has provided home loans to over 4 million families over the last 35 years – and there is no reason why MHFC (and/or similar companies who are inspired to help this sector) cannot replicate this over the next one or two decades. Separately, MHFC is assessed every year by the leading worldwide impact rating agency, GIIRS (Global Impact Investing Rating System) Rating & Analytics), which is the only entity worldwide that provides a comprehensive and transparent system for assessing the social and environmental impact of companies and funds. It grades on a scale of one to five stars and is based on results of over 540 GIIRS rated companies in 40 countries. MHFC has received the highest possible rating in both GIIRS categories – a "5 star Impact Operations Rating", which evaluates 'the impact of the business in how it operates' and a "Platinum Impact Business Model Rating", which 'recognizes business models that are specifically designed to solve social or environmental problems through company products or services, target customers, value chain, ownership, or operations.' These ratings are a strong endorsement of the work being done at MHFC and reflect the company's execution against its mission of generating positive social impact.
ACCOLADES: Finally, MHFC was also one of six companies across the globe to be shortlisted in the "Entrepreneurship" category for the Financial Times Boldness in Business Awards 2015. Although MHFC did not win the award, being shortlisted in the category among global companies was a major validation of its innovative business model and potential to drive major change (especially commendable given that past award recipients include Google and Softbank).
MHFC AND ITS 20,000th CUSTOMER: Recently, the company celebrated a benchmark of successfully helping 20,000 customers in fulfilling their dreams of owning a home. Ms. Manishaben Vaghari from Ahmedabad was their 20,000th customer. Along with her husband, Mr. Ranjitbhai, she has been selling flowers and garlands in Ahmedabad's Jamalpur Market for over 15 years. Their monthly income is approximately INR 21,000, but they were living in informal settlements all their lives. Through hard work and dedication, they managed to save INR 1,45,000 to pay the down-payment for their apartment, while MHFC helped them further by sanctioning a home loan of INR 7,80,000.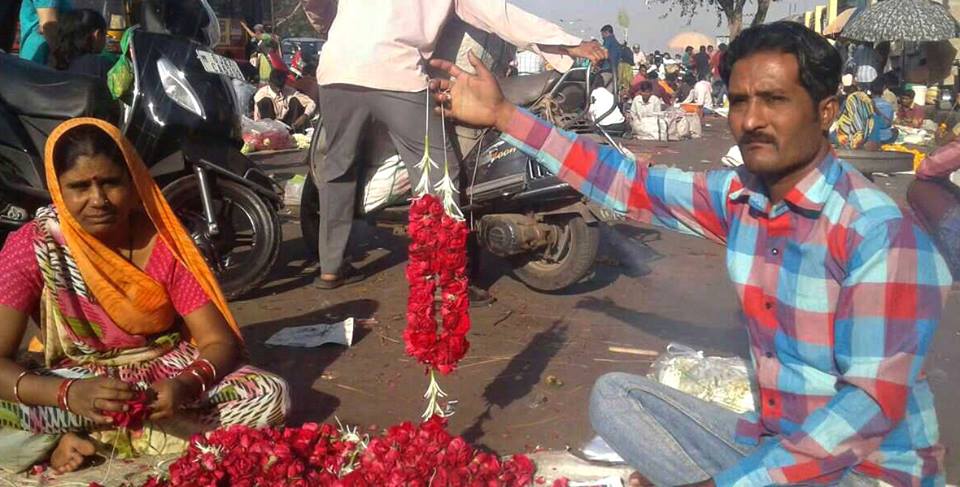 For more information on the company, please visit its website www.mhfcindia.com