Newly joined members of IIMA Board of Governors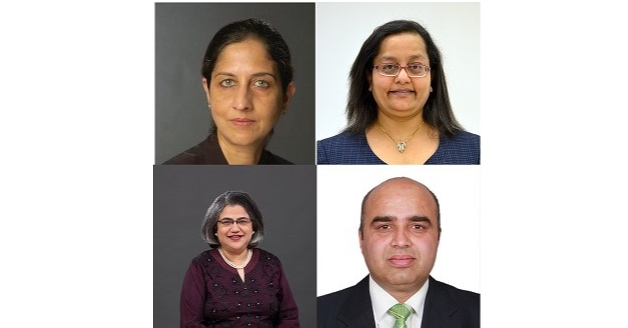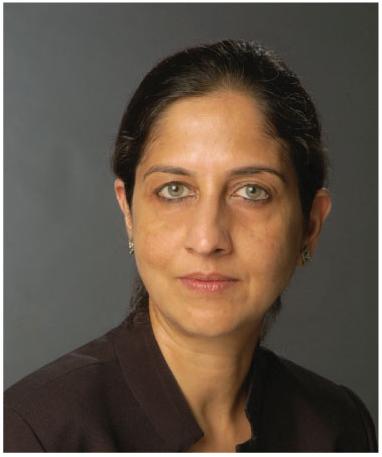 MS. ALKA BHARUCHA
Partner – Bharucha & Partners 
She has been ranked amongst India's leading lawyers by Chambers Global, Legal 500 and Who's Who Legal. In 2008, she co-founded Bharucha & Partners which, since inception, has been ranked by RSG Consulting, London among the top fifteen firms in India. She chairs the transactions practice at Bharucha & Partners. Her core areas of expertise are mergers and acquisitions, joint ventures, private equity, banking and finance. Furthermore, Ms. Bharucha's general corporate work includes the establishment of mutual funds and providing regulatory advice to foreign institutional investors, foreign venture capital investors, merchant bankers and other financial intermediaries. She has particular experience acting for financial services clients, as well as those in the telecommunications, power and logistics sector. She is also actively engaged in representing trans-national corporations for investments in retail, defence and manufacturing space.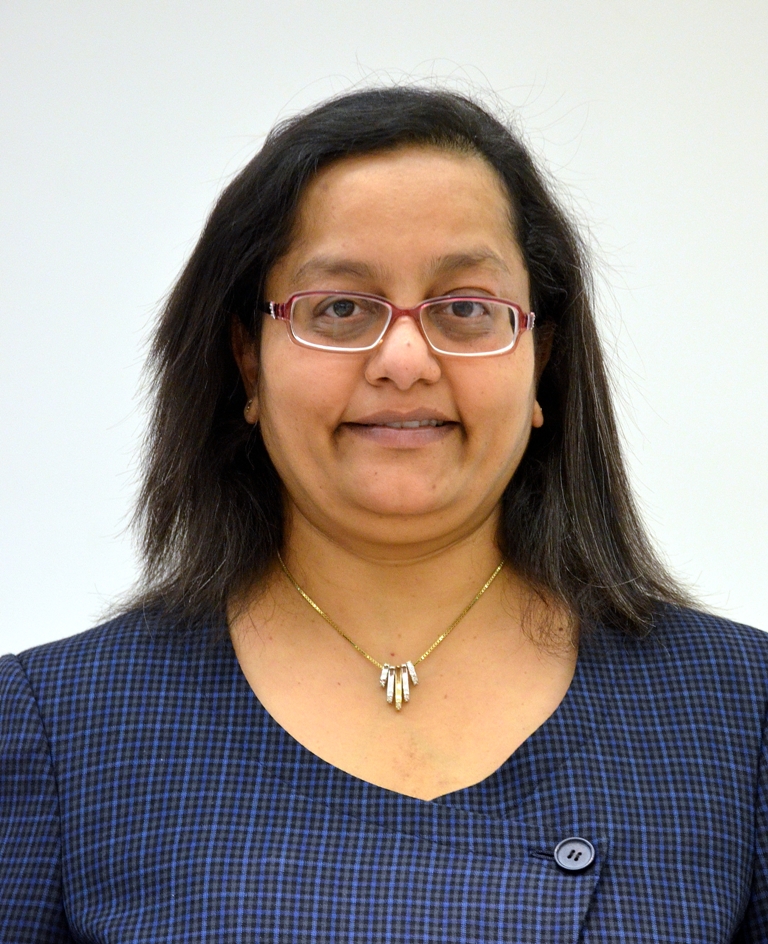 MS. KAKU NAKHATE 
President & Country Head (India) – Bank of America Merrill Lynch India 
Ms. Kaku Nakhate is the India country executive of Bank of America and is on the bank's Asia Pacific Executive Committee since 2010. With nearly three decades of experience, she is an industry veteran having deep insights and knowledge of India's growing banking and financial services sector. She is responsible for building a market-leading franchise in India, overseeing strategy and direction. In this role, Ms. Kaku leverages her international experience, having interacted with many major Corporates and Financial Institutions across major markets, enhancing existing client relationships, developing new clients and building business opportunities for the firm. In addition to her responsibilities as the Chief Executive, she is the Vice Chairperson of National Executive Board of the American Chambers of Commerce (AMCHAM). She is a passionate advocate of adolescent girls getting access to quality education, skills development and sanitation. She also actively participates in various skill-based volunteering programs of the bank over and above spending time mentoring numerous NGO leaders.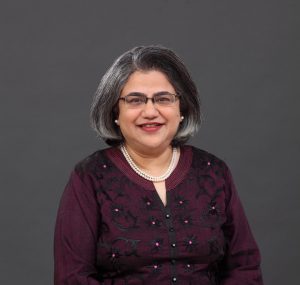 MS. ROOP KUDVA 
Partner & Managing Director – Omidyar Network India Advisors Pvt. Ltd.
She is recognized as a Distinguished Alumnus of the institute. She is partner at Omidyar Network and Managing Director of Omidyar Network India Advisors. She leads the firm's overall investment strategy, operations and portfolio development in India. Omidyar Network, a global investment firm funded by the philanthropic capital of Pierre Omidyar, founder of eBay, invests in early stage entrepreneurs with innovative ideas, leveraging technology to achieve social impact at scale. Prior to joining Omidyar Network, she has spent 23 years with CRISIL, and was its Managing Director and Chief Executive Officer from 2007 till 2015. She has been a member of several policy-level committees relating to the Indian financial system. She has regularly featured in lists of the most powerful women in business compiled by prominent publications, including Fortune and Business Today. She is a recipient of several prestigious awards including the 'Outstanding Woman Business Leader of the Year' at CNBC TV18's 'India Business Leader Awards 2012', India Today 'Corporate Woman Award 2014' and Indian Merchants' Chamber Ladies' Wing's 'Woman of the Year' Award 2013-14.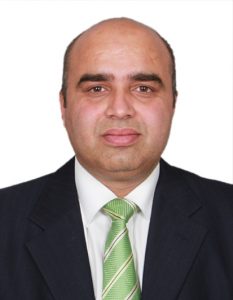 SHRI SANJIV DANGI 
North India President – Dalit Indian Chamber of Commerce & Industry (DICCI)
He is a graduate in Electrical Engineering from Indian Institute of Technology Bombay (IIT Bombay) and a successful entrepreneur from Rajasthan. Born in a business family, he has done his schooling from one of the finest boarding schools in India – Mayo College, Ajmer. He also holds a MBA degree in Human Resources. He is a second generation entrepreneur, with business interests in the areas of Renewable Energy, Housing Construction and Petroleum. He has played a key role in formation of Stand-Up India Scheme of GoI, which intends to build the Entrepreneurship Ecosystem. He has actively contributed to the creation of National SC-ST Hub at Ministry of MSME, GoI. He is an experienced organiser. He was the chief organiser of National Conference of SC/ST Entrepreneurs inaugurated by Hon. Prime Minister of India in 2015. He successfully organised Business Leadership Development Program at Noida campus of IIM Lucknow in 2015. He is a member of CII National Task Force on Affirmative Action. In the past he has been member of CII Northern Regional Council & CII Regional Committee on Affirmative Action (Northern Region). He is also the Vice President of Dr. Ambedkar Memorial Welfare Society Rajasthan. Further, he enjoys memberships of several other business and social associations. He has been profiled by Prof. Devesh Kapur, University of Pennsylvania, et al., in his book – Defying The Odds: The Rise of Dalit Entrepreneurs.