CHENNAI CHAPTER: SYNCHRONY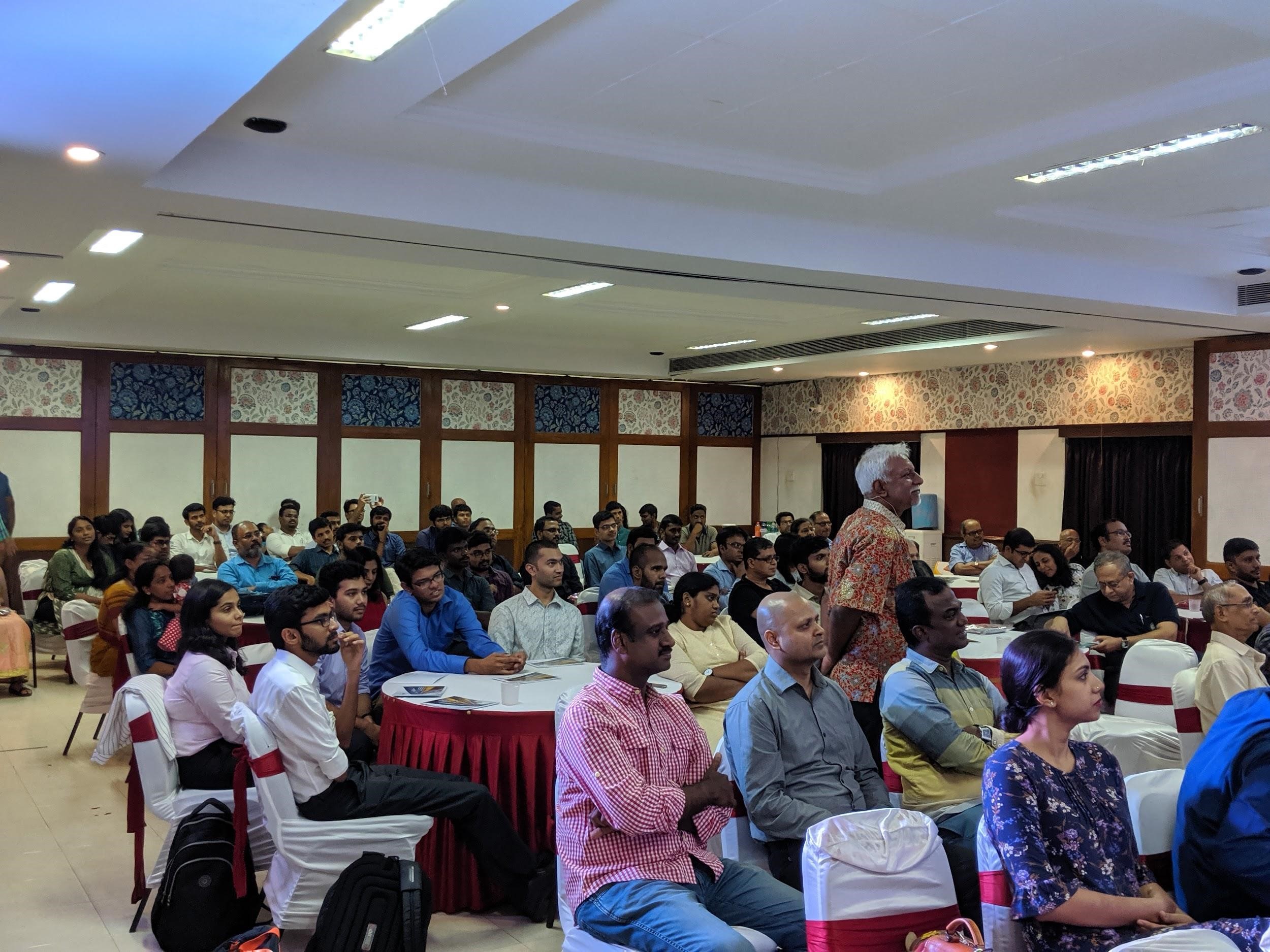 Synchrony 2019 was qualitatively vastly different from previous versions. There was a joyous buzz in the air throughout the whole event, with profound career advice sprinkled amidst much singing and dancing. Around 20 facchas and 7 tucchas (summer interns) were joined by around 100 alumni and their families. Alumni from 1966 to 2019 were present and contributed to a relaxed marvellous evening that spanned multiple generations.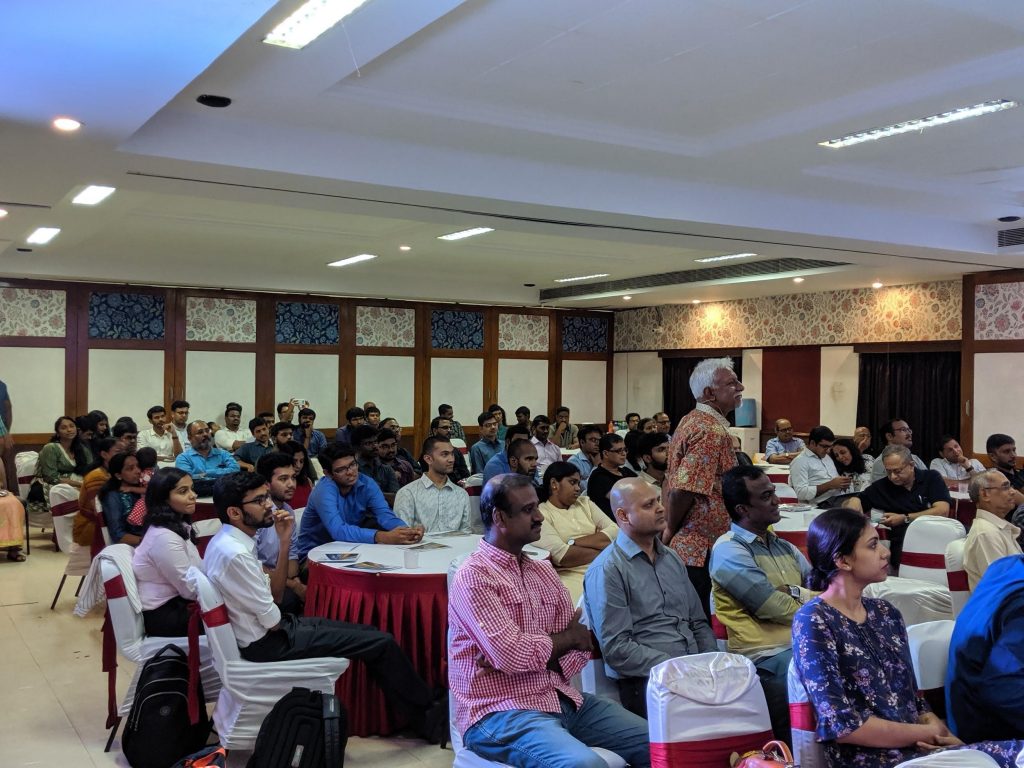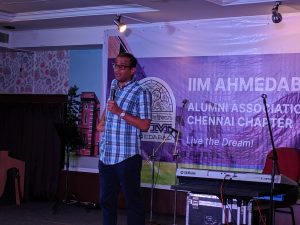 Ramesh Mangaleswaran (PGP93), the gent responsible for putting McKinsey Consultants on the map in Chennai and Bangalore, gave a wonderful talk emphasising that there are tremendous opportunities today that await the young, aspirational IIM graduates. He pointed out that it took 40 years for India to become a trillion dollar economy and only 6 years for the next trillion and the next trillion is likely to arrive in 3 years. As was the case in the 17th century, India and China are again headed towards being the top 2 economies – isn't that exciting?! Ramesh also emphasized that key skill youngsters needed to acquire today was learning how to learn: in fact, Ramesh had himself executed 30 percent of his assignments on subjects he was a stranger to just 3 years prior. So this is a brave new world awaiting our brilliant facchas and tuchhas.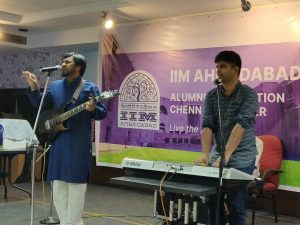 The major entertainment of the evening comprised hit song after hit song belted out by the brilliant voices of Srikrishnan (Shrek) (PGP10) and Umashankar (MDP08). Rendering with near professional quality the latest regional hits to old Hindi favourites to medleys with Beatles songs, the song selection had something for everyone and was supported by a talented team of IIM alumni and facchas on various musical instruments. So good were they that a special music evening is now on the anvil.
Where there is song, dance soon follows. As always, our great choreographer Ranjit (PGP98) led a highly energetic dance that got enthusiastic audience participation.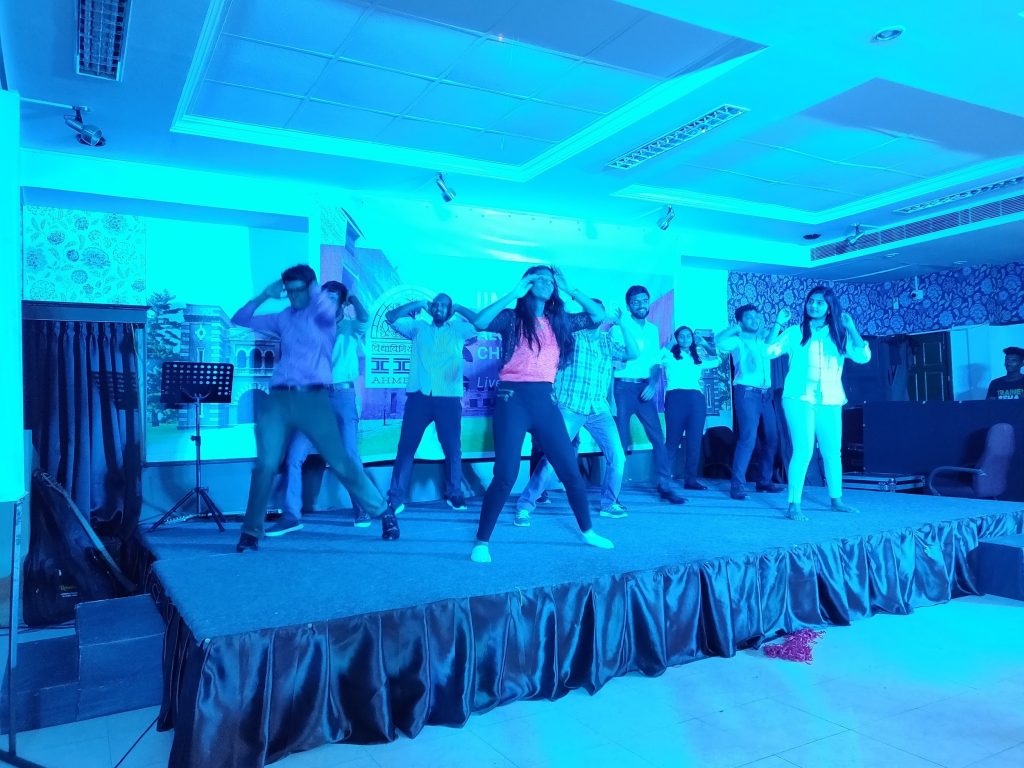 Akanksha (PGP09) and Sunil Varghese were superb in compering the event. J Sriram from the 1977 batch was the jolly and entertaining quizmaster leading us through guessing song and movie names from old movie clips. Sunil Varghese (PGP87), master MC and magician, wowed the audience as he always does, with magic that dazzled and left many scratching their heads.
The facchas introduced themselves impressively and effortlessly parried the harmless "ragging" thrown at them. The summer interns responded with funny answers to the usual questions. Any guesses as to most important question? "What is the boy: girl ratio now?" 🙂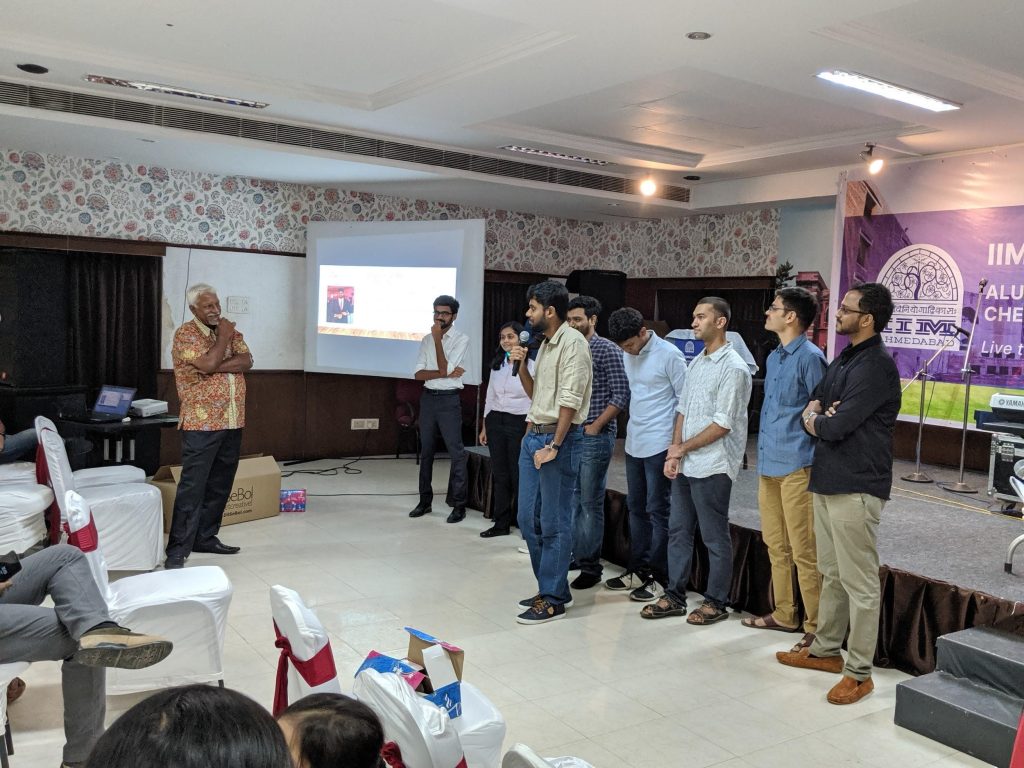 Thanks to the sponsorship of Ravi Kumar, PGP02 from Dilsebol (https://www.dilsebol.com/) a one stop shop for corporate merchandise, promotional products, & tradeshow giveaways. IIM tee shirts were gifted to the faccha-tuchhas and those with correct responses to the quiz questions.
Dinner was sumptuous, the highlight being the freshly-made dosas. There was thankfully an adequate bar, courtesy of the generous sponsorship from Whirldata (https://www.whirldatascience.com/), an AI driven solutions company that is striving to change the way we look at AI and Machine Learning.
Last year, the outgoing executive committee made a conscious and successful effort to pass the baton to alumni from the younger batches to take over. Under the able leadership of Ram Srinivasan PGP99, President, Chennai chapter, assisted by Maruthi Raj PGP13, this young group has energised the Chennai chapter resulting in a lot more participation from recent batches. Now we have an active alumni group here that is a lively mix from all batches. They are succeeding in making the seniors feel young and young feel like conquerors! Good luck to all the facchas and we can't wait for the next Synchrony!
The many volunteers who must be given great credit for the smooth execution of the event: