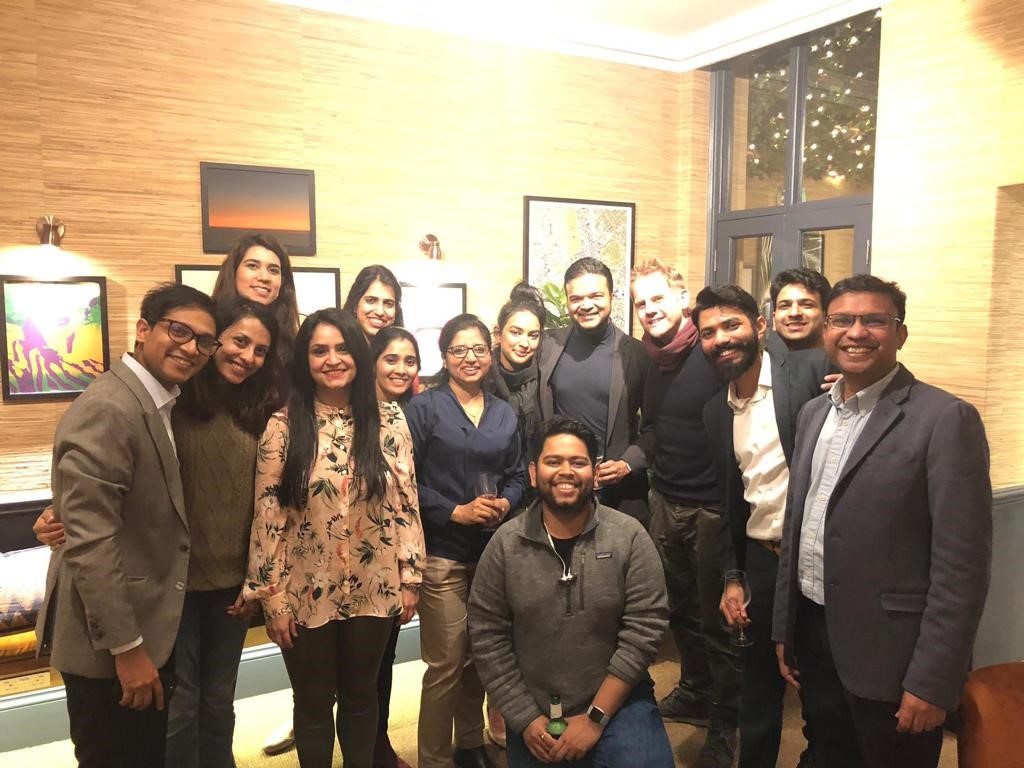 The IIMA London chapter held its first event of the year on 3rd April 2019 by hosting the award-winning film director James Erskine for a fireside chat.  "EMR", "The Battle of Sexes", and "Sachin: A billion dreams" are a few among a long list of James' noteworthy works. James has successfully crossed numerous borders – from Hollywood to Bollywood – in bringing his non-fiction storytelling to reality. Hosted by Deepa Bajaj of FilmTribe, the hour-long discussion covered many key topics ranging from the documentary landscape to the technologies impacting the current movie-making industry.
Held in James' swanky office in the Soho, the discussion started with his experiences of working with Sachin Tendulkar and focused on Sachin's "godly" status in the world of cricket, his professional ups and downs, the immense pressure and the unparalleled perseverance that were a constant throughout Sachin's career. He talked in great detail about the challenges he faced while selecting the narratives, learning the language and the casting the narrator while he was working in India.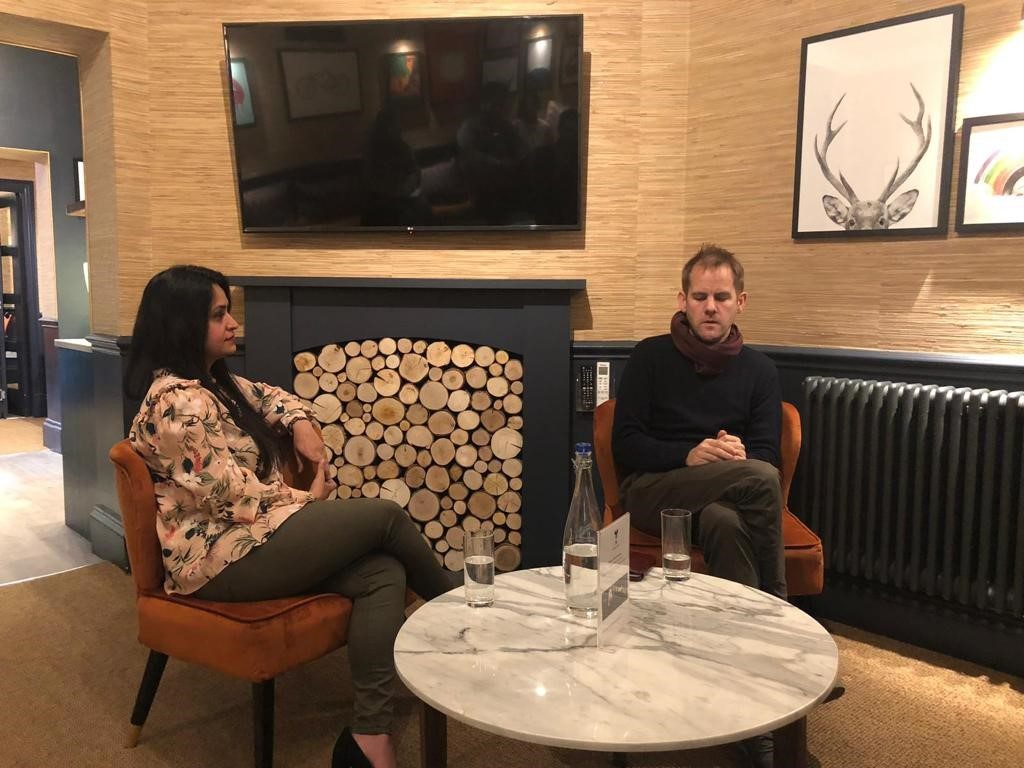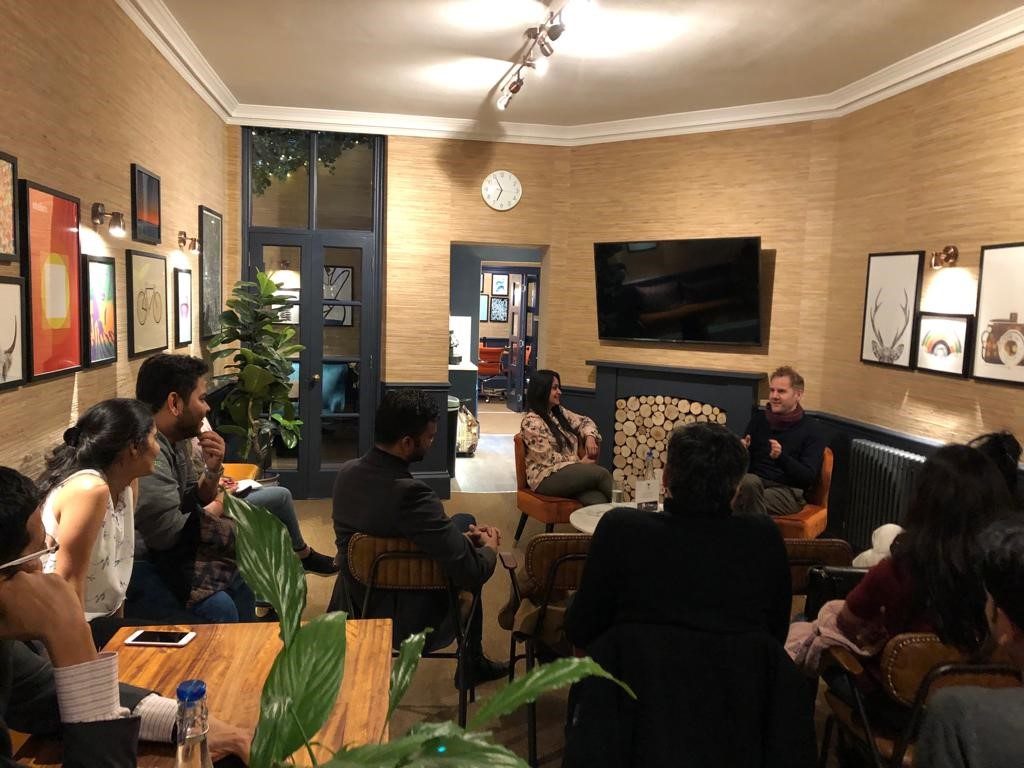 In true management style, the discussion then moved to the economics of making a documentary movie across different markets. He put forward his views on consumer and technology trends and how they are impacting the producers and directors in the movie making space. There ensued a very engaging discussion over the role of OTT streaming services like Netflix and Prime Video, and on how these services have opened new avenues for moviemakers to experiment by giving them access to a wider viewership.
The discussion broke into an engaging Q&A session, which was then followed by a networking session. The event was attended by both alums and non-alums from London, Amsterdam, and Berlin.
IIMA London Chapter thanks everyone involved in making the event a great success and looks forward to hosting many more such events. Also, just because WC 2019 is in London…. India!! India!!