IN FOND MEMORY OF K BALAKRISHNAN (PGP 1979)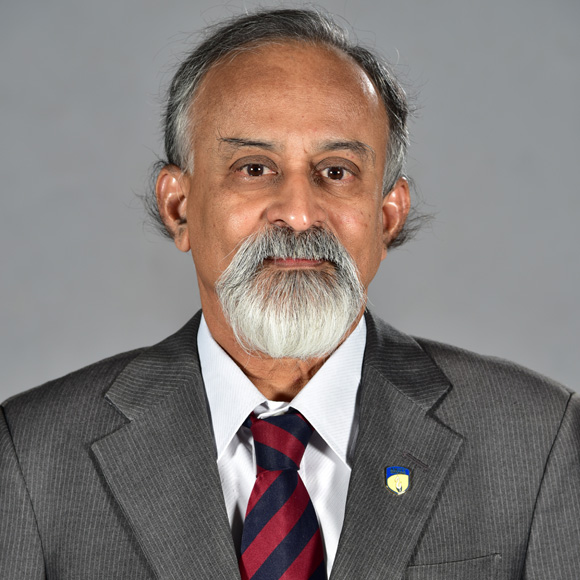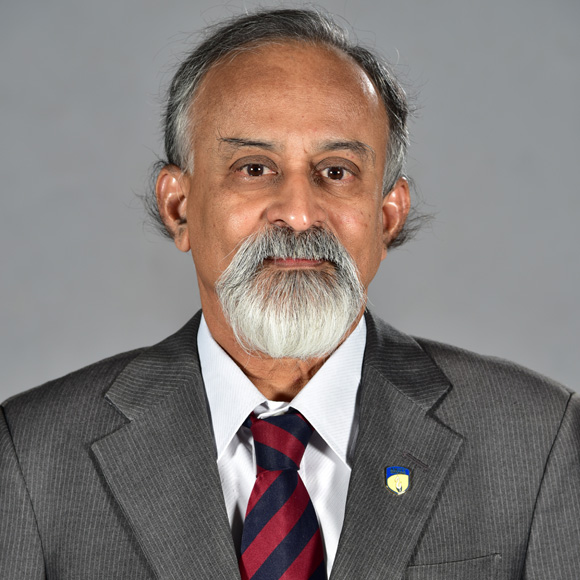 PM Chandrasekar (PGP 1979) shares a reflection on the life and extends heartfelt condolences on the loss of Dr. K Balakrishnan. He passed away peacefully on 23 March, 2019 and is survived by his wife Ambika, daughter Radhika, son-in-law and grandson.
The PGP 1979 batch of IIMA is shocked at the untimely demise of their beloved K Balakrishnan, aka, Bala, identified with D4 and Students Stores, among others. His untimely demise occurred on March 23, 2019, at Chennai.
We surely miss his affable nature, the ready with and the willingness to get into a friendly debate on any topic, either for or against, at any time. His ability to network was amazing and his interests in adventure astonishing. He has even co-piloted a plane from Australia to Antarctica!
After the Silver Jubilee Reunion of the PGP 1979 batch, he had missed all the other batch Reunions, except the most recent one in Hyderabad in December 2018. As if he had a premonition that this would be the last meeting with his batch mates, and as if to bid Good-Bye forever, his interaction with the batch mates was very impressionable and memorable. Our condolences to the bereaved family – wife Ambika, daughter Radhika, his son in law and his grandson.
Dr. K Balakrishnan was an alumnus of Loyola College, Madras; IIM-Ahmedabad; ISB-Hyderabad; IESE-Barcelona and SCSVMV Chennai. His career spanned 22 years in the industry and 17 years in academia. He had worked in Cryogenics, IT & Telecom as well as Heavy Electricals sector where he rose to become CEO of one of the ABB companies in India.
Beyond the varied industry experience, it was in academics that he has made his mark in India and abroad. The last responsibility he held was as Pro Vice-Chancellor, Amity University, Rajasthan. He has taught at SDM-Mysore, IIM-Bangalore, KIAMS-Harihar (Karnataka) and served as Dean/Director at SDM-IMD-Mysore, ASB-Trivandrum, IBS-Bangalore, CIMP-Patna and the Goa Institute of Management.
Dr. Balakrishnan has traveled abroad while teaching in MIT-Boston, Kansas University, and in premier schools in Barcelona, Budapest, Warsaw, London, and Sydney. Dr. Balakrishnan served on the Steering Network of the Initiative for Regulatory Innovation (IRI) of the CEU Business School and as a member of the Scientific Committee of INTREM, Hungary. He is the Representative of Governor of Goa on the Academic Council of Goa University and earlier Invited Member, Academic Council of other universities. Dr. Balakrishnan is a reviewer with the International Journal of Emerging Markets, and the International Journal of Entrepreneurship and Small Business.
He has been serving as a Judge for the ISB-Ivey Global Case Competition since its inception. During his stint in the industry, he earned a joint patent for a system to detect metallic contamination in a non-metallic substrate. He is inclined towards teaching and research activities in Strategic Management, International Business, Entrepreneurship, and Digital Disruptive Innovation. He has more than 50 publications to his credit and is an accomplished case writer.
He would always be remembered by his batch mates, friends, colleagues and all his students!