INSTITUTE LAUNCHES FACULTY NEWSLETTER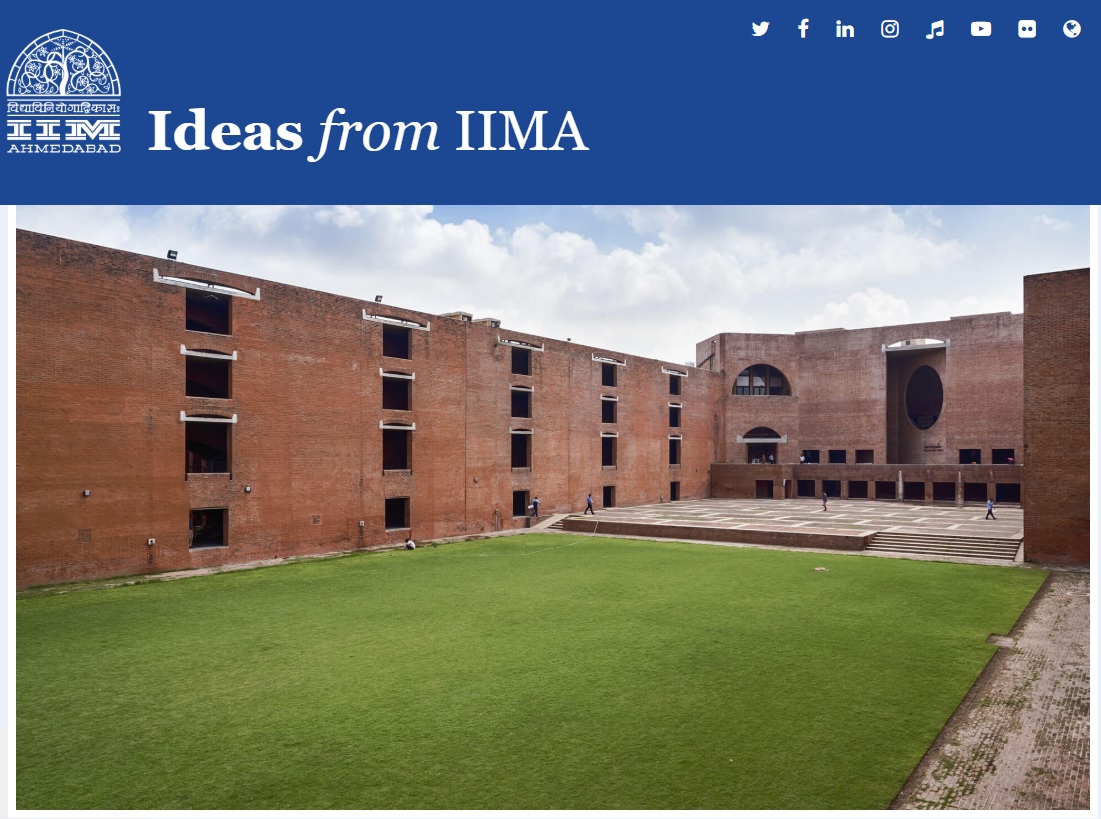 Indian Institute of Management Ahmedabad (IIMA) launched a faculty newsletter 'Ideas from IIMA' on Aug 28, 2019. The newsletter aims to showcase the achievements of the faculty members and serve as a platform to disseminate the innovations by IIMA faculty in teaching, research, and consulting.
Prof Tathagata Bandyopadhyay and Prof Viswanath Pingali are in the advisory role and, Prof Vijaya Sherry Chand is the editor of newsletter. The first issue of the newsletter has articles written under two broad titles – 'Ideas for Practice' and 'From the Classroom', along with a dedicated section on podcasts.
The Emerging Role of Firms in Solving National Healthcare Inequalities in India by Prof. Chirantan Chatterjee
Traversing global production networks: The experience of Indian IT firms in the Netherlands by Prof. Ernesto Noronha and Prof. Premilla D'Cruz
Coordinating the Crowd by Prof. Saral Mukherjee
Game Theory and Experiments by Prof. Viswanath Pingali and Prof. Jeevant Rampal
The newsletter can be accessed at facultynewsletter.iima.ac.in and is planned to be published every quarter, taking institute's motto of Vidyaviniyogadvikasah forward.