CASHKUMAR – PERSONAL LOAN AND P2P LENDING IN INDIA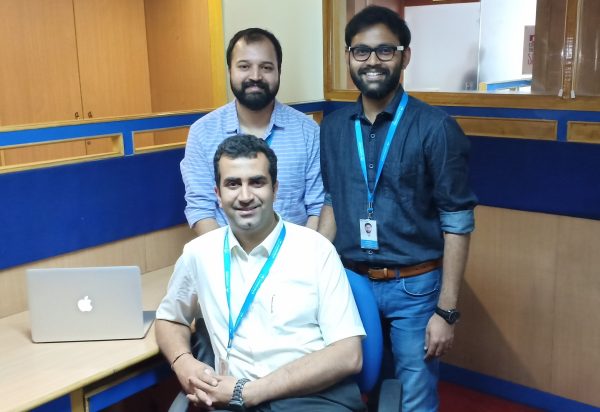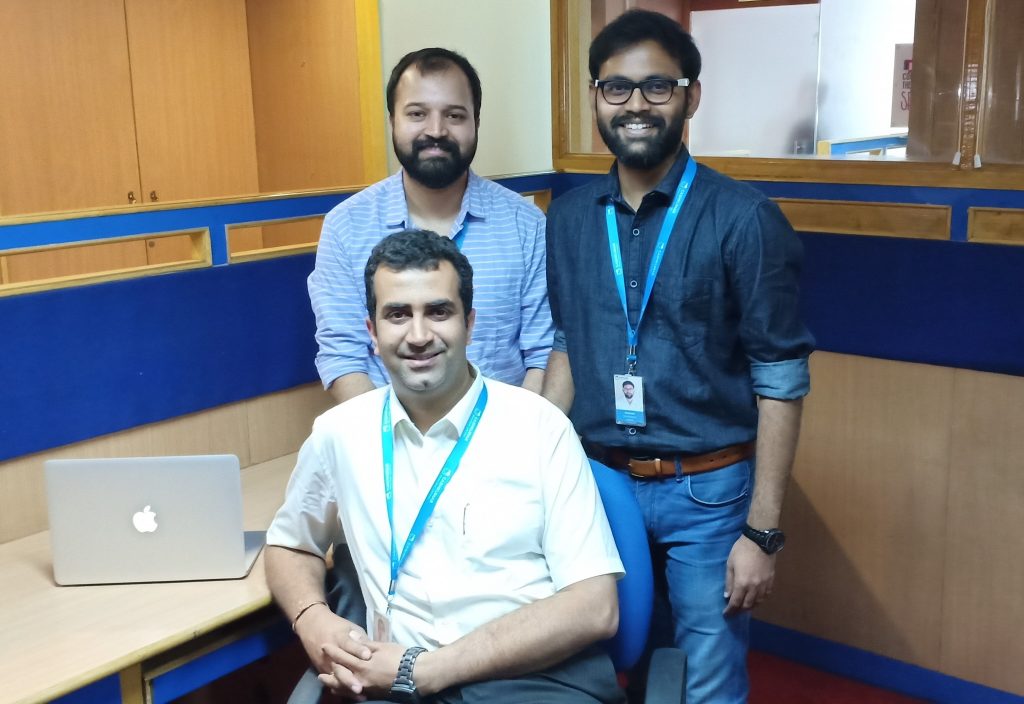 Cashkumar, an RBI regulated online peer-to-peer lending company with a focus to change the investment landscape in the country has been in operation since Jan 2017. The company is democratising access to credit by sourcing funds from individuals and extending short-term credit to other individuals and SME's via the platform. In a tight economy showing recessionary trends, a high-level government panel has backed P2P lending to pump investible funds into the economy and revitalize growth when NBFCs have visibly slowed down on the back of delinquencies and high cost of funds. Economic growth and spending can be accelerated by utilizing the potential of peer to peer networks and unlocking funds by creating a new asset class through lending. This will ensure that there is no limitation on growth capital being available only through banks and NBFCs. Cashkumar through peer to peer lending is aiming to open a flow of unlimited funds which can cater to every small and medium credit requirement in the country. The company was founded by three first generation entrepreneurs Dhiren Makhija, Yogesh Joshi and Kannan Kandappan.
THE TEAM Dhiren Makhija, an alumnus of IIM, Ahmedabad with a knack for numbers and penchant for sales, is the CEO of Cashkumar. A scholarship holder from IIM, he has worked in organizations like Airtel, Sify, Cable & Wireless and Excelsoft. He sets the agenda for the overall strategic direction of the company apart from overseeing sales and strategic partnerships.
Yogesh Joshi is an alumnus of IIIT, Bangalore and a dual gold medallist. His strengths centre around engineering, deconstructing complex issues as well as detailing product ideas. His previous stints were with companies like Motorola and Bluecoat Systems. Yogesh heads engineering and product development at the company having built the entire back-end platform for the lending process.
Kannan Kandappan is the head of design and handles IT compliance for Cashkumar. He too is an alumnus of IIIT, Bangalore and has completed a course in design from Stanford. He took the entrepreneurial plunge after a successful stint at HP. At Cashkumar, he handles the complete front-end UI/UX as well as taking care of the App and SEO strategies.
Vikas Mirmira who joined the team later is an experienced marketing professional and an alumnus of MICA, Ahmedabad. He handles marketing and day to day operations at the company. Vikas has previously worked with companies like the Zee Network, Rediffusion DYR, Pearson India, McGraw-Hill among others.
The core team includes a heterogeneous group with vast experience and fresh legs bringing expertise in core critical functions hired from within and outside the financial sector. The team has worked at companies like Amazon, Standard Chartered, Bajaj Finance etc.
WHY CASHKUMAR? Cashkumar defines its business as the creation of a new asset class through lending which makes their customers individuals as well as entities with investible funds. The rise of MFs has shown that there is a new stratum ready to take risks and grow their savings. A marked slowdown in the funds available to NBFCs due to inflationary trends and stringent prudential curbs by banks means a new source of funds is required to fuel economic growth. In such a scenario, what better financial instrument than to take the risk and rewards directly to the source of funds.
Loans/advances/settlements, directly offered to investing individuals/entities will help plug the huge credit gap for individuals, businesses and SMEs in the country. They plan to create an investment niche between the flagging MF and high-risk trading products through P2P lending.
The lenders on Cashkumar are currently young professionals in the 25-45 age group who are looking to invest funds at medium risks with better returns than FDs or MFs. The recent increase in lending cap from Rs 10 lakh to a 50 lakh limit will now also see HNIs get into the lending fold. P2P lending is currently less than a drop in the ocean and has the potential to revolutionize saving and investment patterns in the country. It is the need of the hour for individuals and entities having investible funds competing favourably with the limited investment choices currently available.
THE INNOVATION Cashkumar is a two-sided market consisting of lenders/investors and loan seekers. The vision to create a new asset class makes lender acquisition top priority and they aim to wean them from two separate categories. The ambition is to get individuals depositing in FDs to take a slightly higher risk and upgrade to lending at a better RoI. The other product which they hope to take on is MFs which has seen a declining rate of return over the years. P2P lending can be an alternative or an addition to such portfolios with returns not directly dependent on the vagaries of stock/commodity trading. Diversification of assets can be further deployed through multiple borrowers, products and risk categories.
OUR INVESTMENT OPTIONS The company offers a bouquet of investment options to lenders on the platform ranging from de-risked early settlements to short-term personal loans. Lenders can create a portfolio from these products at their choice and opt for a balanced account based on average returns. Individual loans have been active, being offered on the platform with returns of upto 24% per loan with an option for self and auto invest. With a strong focus towards safer investments, deals have been signed and products activated to offer SME loans, invoice discounting and early settlements with marketplaces and aggregators of merchants listed on their platform. Lenders can access these products through a secured login and dedicate a fund corpus for each.
FINANCIAL INCLUSION AND KEY BENEFITS Financial inclusion is an area which excited the founders from the beginning given the inadequacy of formal financial systems in reaching out to a large population. They estimated that the unit economics in this area by far outstrip other sectors for a sustainable long-term business. While none of the founders have any exposure of working in a finance set-up, Dhiren has personally seen the informal lending sector upfront. The sheer scale of informal channels and demand for alternate business models convinced him to take this up as an area of interest. Cashkumar gets close to 1000+ loan requests every day and overall 6000+ borrowers have availed a loan from them. They also have an active lender base of close to 5000 who have chosen P2P lending via Cashkumar as one of their investment options.
THE JOURNEY BEHIND AND FUTURE PLANS AHEAD On the personal front, Dhiren says he and the founders have been blessed to have had strong family support through this entire journey. Early encouragement also came in the form of being chosen by Google LaunchPad, Start-up Chile programs and winning the Tech Rocketship award by UKTI. However, scale for any start-up like Cashkumar requires the infusion of right capital and this has been a little slow in the past because of limiting regulations around the lending caps. The recent flexibility gained by the regulator has been a great boon and the right step to ensure investor interest in this segment, which Dhiren says has gotten very evident. Dhiren also shares that they had raised a round in 2018 and are on track to raise a sizable Series A later this year.
The company plans to increase their salaried customer base by at least 5 fold i.e. close to 20,000 borrowers in the coming year. The initiative for safer loans in the form of working capital loans, bill discounting and more is on track to disburse about 6 crores in the next 2 months with total disbursals touching over 150 Crs in the next 12 months. He signs off saying things are looking good and the only way is up, with the kind of growth kicking in and the exciting prospects for the sector.