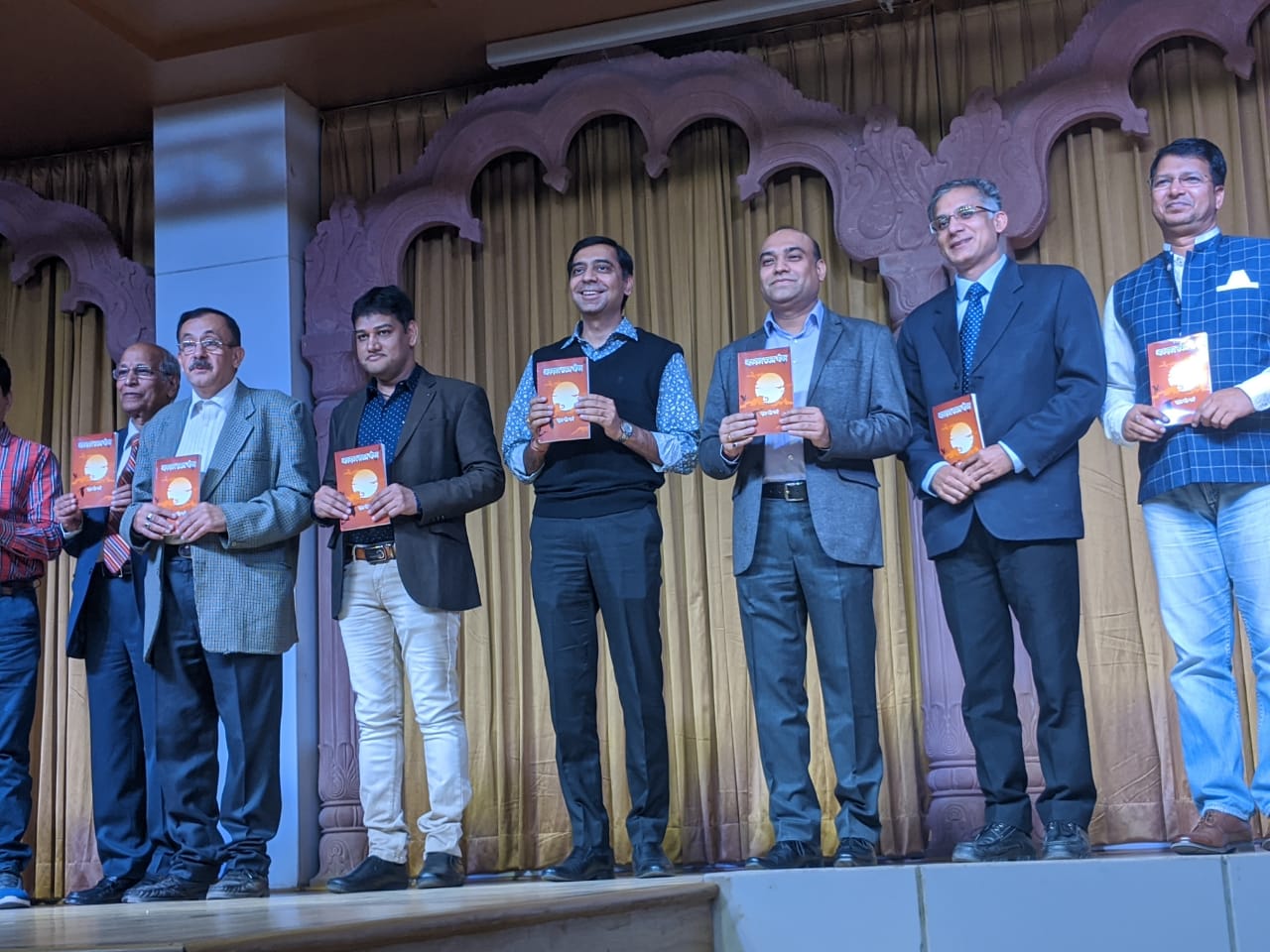 OCT-DEC 2019 ACTIVITIES Various events were organised as follows, along with a family get together.
Book launch and communication held on 30 Nov 2019
Book reading and communication was organized at Taxila Business School
Dr Prof SP Garg held a session of his new book "Anand Mai Jeevan"
It was attended by the members of the Jaipur Chapter, along with families
It was also attended by 80 students of Taxila Business School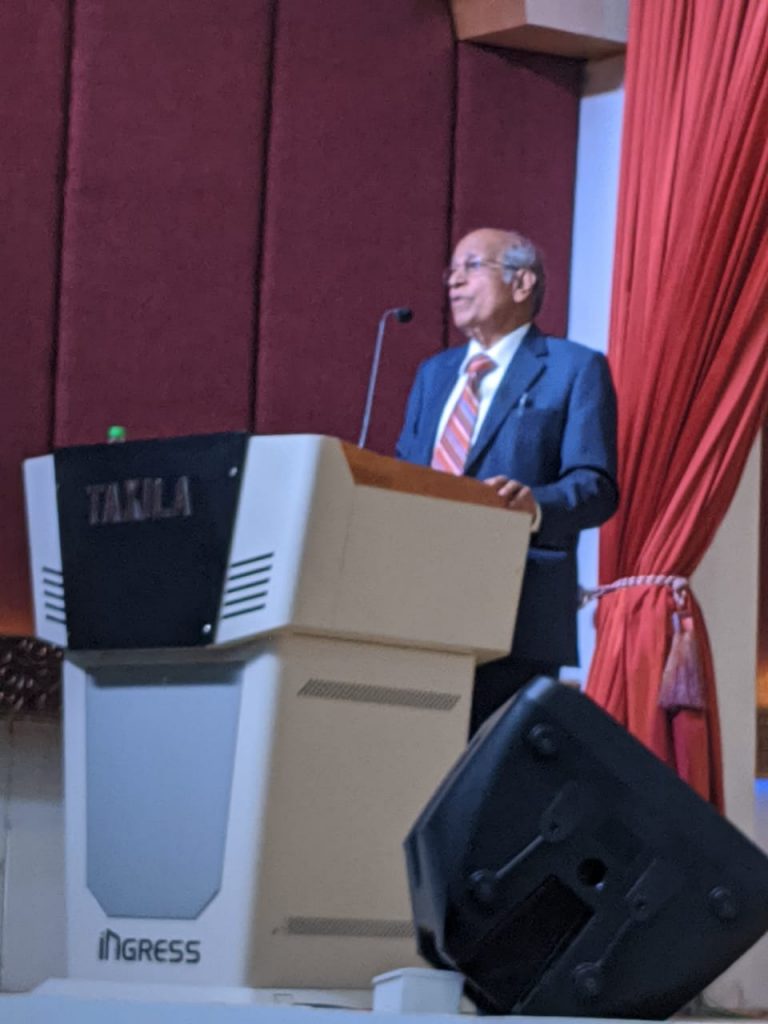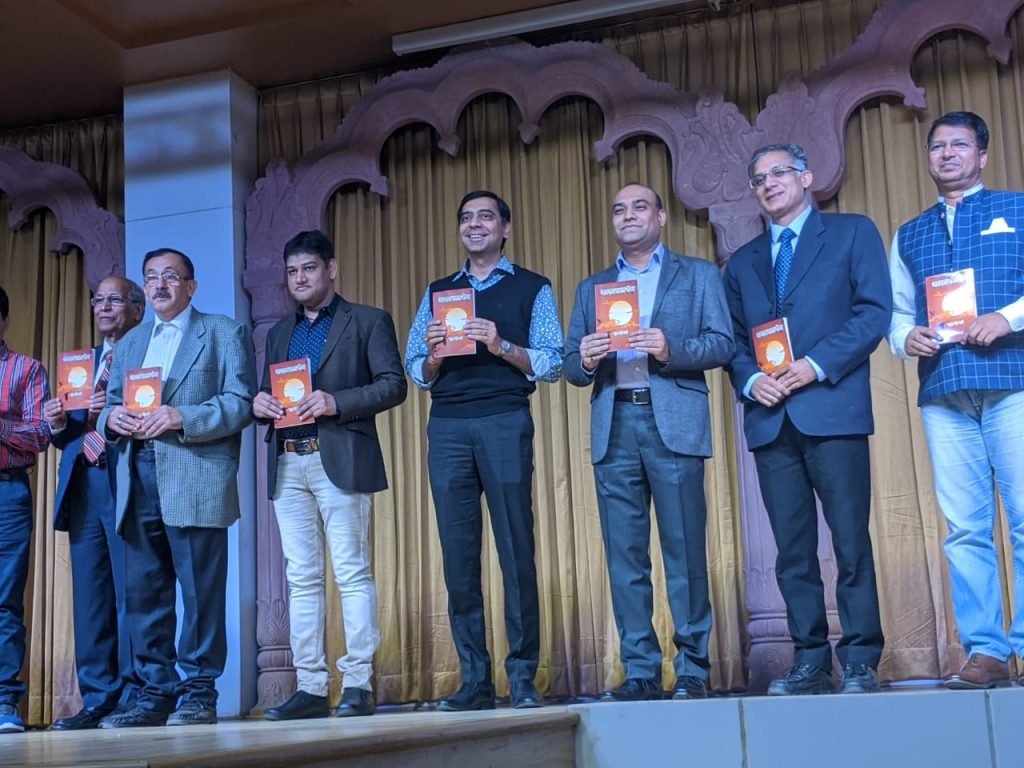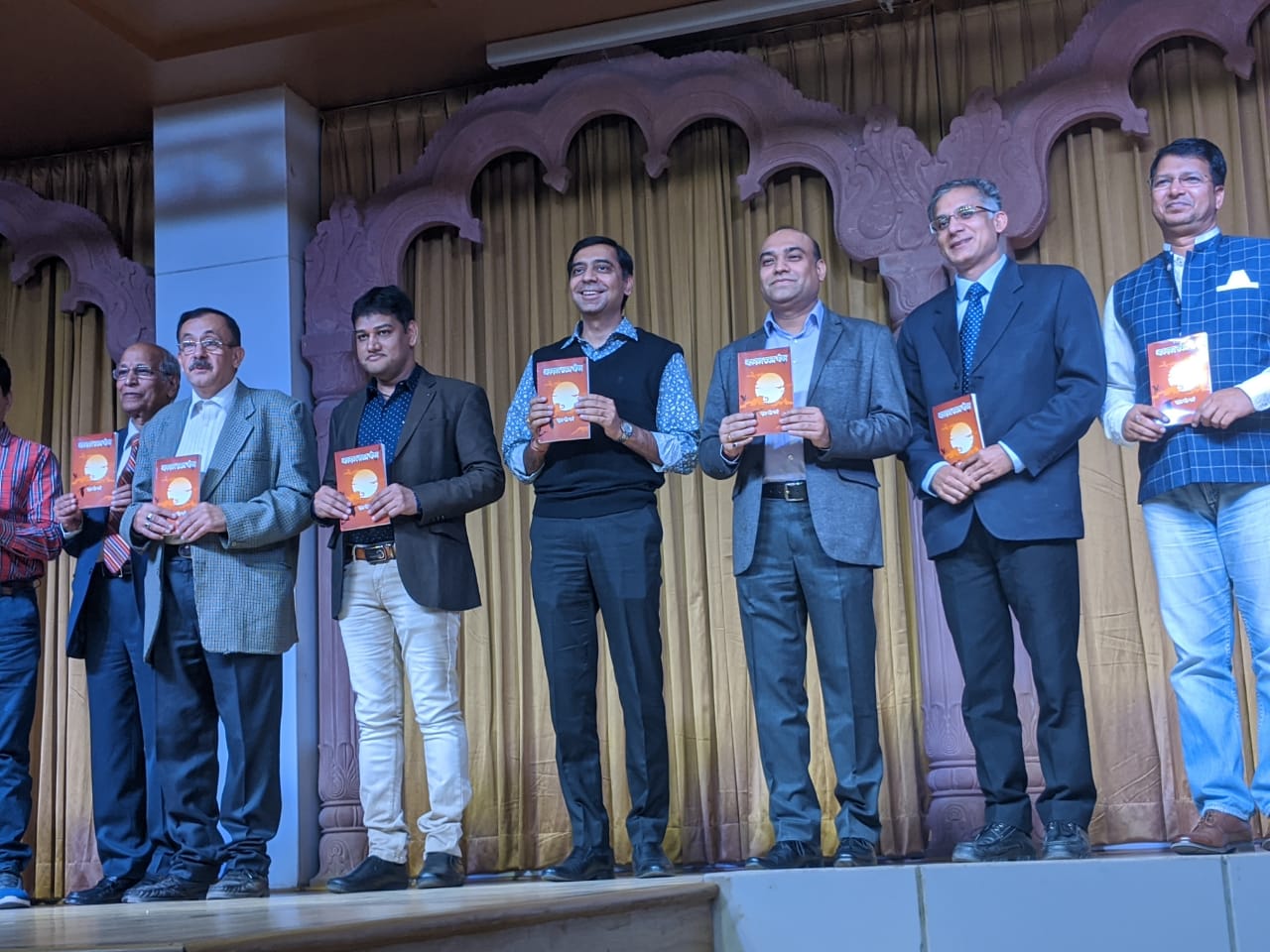 Dr Deepak Yaduvanshi delivered a talk on "How to Survive in Corporate Rat Race – An Insider Perspective"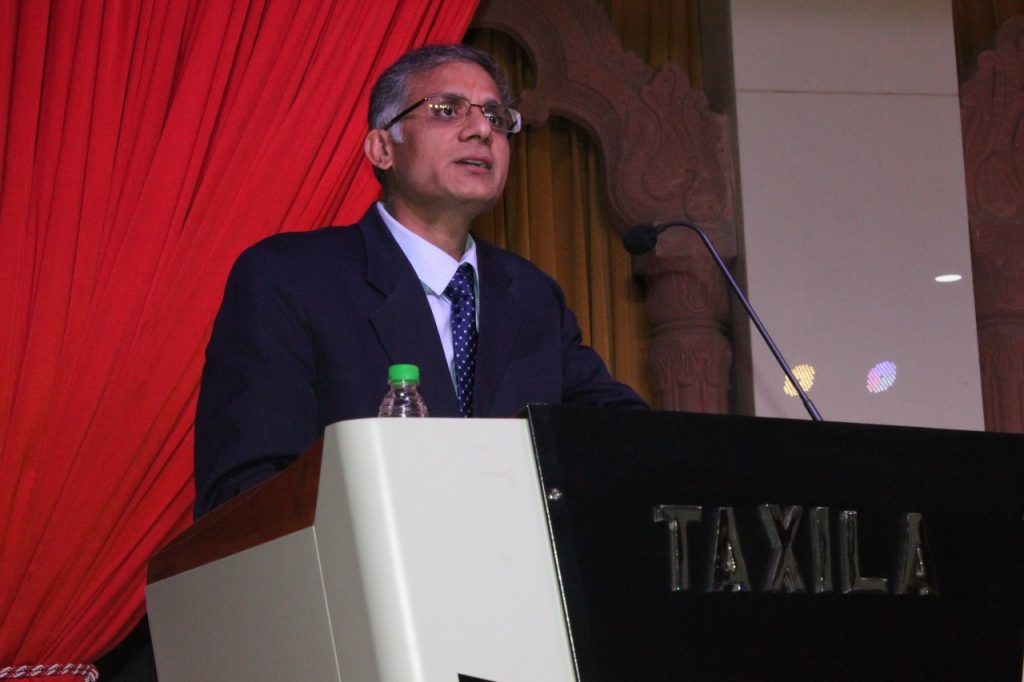 An executive committee meeting was held on 30 Nov 2019 We had our executive committee meeting along with a get together for the members. It was well attended by a majority of the members from the Chapter, including 3 new members. The following points were debated and discussed for the enhancement of the activities.
The activity chart for the Chapter would be prepared in consultation with members.
A meeting of the chapter with IIM-U to be explored
2 members to formally represent the chapter
Mr Agarwal, President to formally send an invite to IIMU for the same
The letterhead of the chapter finalized
A scientific activity in association with Amity University and Rajasthan Productivity Council approved. Mr Amit to inform the date at the earliest.
The meeting ended with the vote of thanks to all with special mention to Chairman of Taxila Business School and Dr Rajat for graciously holding the meet.
JAN 2020 ACTIVITY As a good news, an account has been opened with the active help and support of the treasurer, Mr Garg who has decided to move to USA. After a formal  resolution, Prof Rajat would now continue as Treasurer of the Chapter. The official email for reference is iimjaipurchapter@gmail.com.
PLANNED ACTIVITIES 2020 We as an organization and Chapter invited active participation, views, and comments on the topics of mutual interest. Prof Garg  and mr OP Aggarwal shared their views on IIMAA-J research-cum-action engagements.
To get started on this idea, the following  proposals as a pilot project are being put forward:
Selection of 15-20 Primary and Upper Primary Schools in Jaipur
Focus on Leadership and Management
Organise school-based case-studies (with appropriate NGO/ Govt organization) focusing on issues of leadership and management
Plan and implement management development programs for selected schools
Over time we may consider different issues-problems, methodologies, instruments to take up for assessment, analysis, actions. The meeting ended with the following comments,
To test and demonstrate the relevance and usefulness of this idea may be explored by a smaller group of people interested and willing to dedicate time voluntarily around selected public issue or problem.
We would like invite an expression of interest from members to discuss this further for developing a proposal with the scope of work, methodology, and partnership.