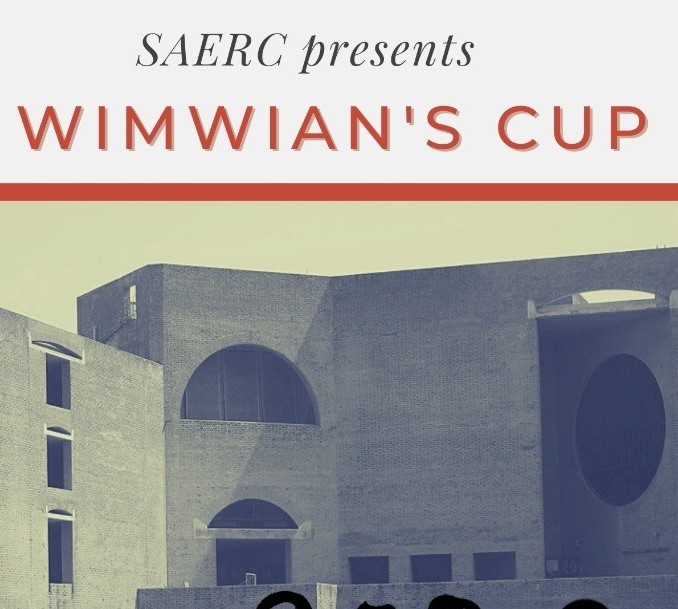 SAERC PRESENTED THE FIRST-EVER EDITION OF WIMWIANS' CUP 2020
While juggling in seemingly never-ending chaos of classes, quizzes, cases, and study groups, it was often the hobbies and club events in the Institute that brought the much-needed respite from the rigorous IIMA schedule. The Students' Alumni and External Relations Committee presented the alumni community an opportunity to relive the campus nostalgia and reconnect through the first-ever edition of an alumni inter-batch competition, WIMWIAN's Cup, from December 11-22, 2020. The virtual event put together several competitions and many fun events for everybody. Here, the SAERC team shares a brief of the event.
The Students' Alumni and External Relations Committee, in collaboration with the SMAs at IIMA, planned introduced the first-ever alumni inter-batch event, the WIMWIANs' Cup, on 11th December 2020, which we also celebrate as WIMWIANs' Day. The idea with WIMWIANs' Cup was to host a series of playful competitions and discussions for the alumni to help them reconnect with their alma mater and fellow alumni filling in the void left by the suspension of all major alumni association activities due to the pandemic.
We had a solid roster of events planned for the WIMWIANs' Cup. While some of the events like the IIMA Virtual Walk, Memoirs, Shades of Love, Guess the Faculty, IIMA Escape Room and the WIMWIANs' Quiz were intended to take the participants on a nostalgic trip down memory lane, reminding you of your stay here in the institute. Another set of events primarily focused on indoor hobbies and interests of the alumni. We had a Cooking challenge where the participants had to make a 3-course meal, along with Dance 30, Cadenza, which were virtual dance and music showoffs. We could not have imagined hosting WIMWIANs' cup without having sports events in it. In the virtual format, we hosted Poker, Chess, Ludo, and fun games like Pictionary and Two Truths and a Lie.
In the first year, almost 300+ alumni from across batches participated in WIMWIAN's Cup 2020. A humble yet encouraging start. Hopefully, in the coming years, we will invite more of the alumni to the campus to participate in WIMWIANs' Cup, making the event a crucial cog in enhancing the bond of the alumni with the institute and the students. In the end, the SAERC team would like to express its gratitude to all the participants, and the SMAs who contributed in making this event a huge success, calls upon them to make it a build upon the good work done in the coming years.