CARE INC. – COLLABORATIVE ACTION FOR SARS-CoV-2 ERADICATION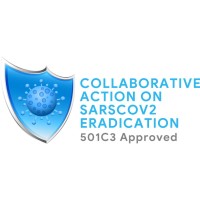 Shared by Mr Rajesh Makhija (PGP 1992) and Mr Vivek Gupta (FPM 2004)
One would expect IIMA alumni to bring diverse skill sets together in solving pressing problems. Two of our alumni did exactly that when the pandemic hit. Vivek Gupta (FPM 2004) and Rajesh Makhija (PGP 1992), along with Dr Swami Iyer (Oncologist at MD Anderson Center & Head of Indo American Cancer Association), Venkata S (CFO and VP of Finance at Sewa International), and Sunil Chaturvedi (Board Advisor), founded an organization CARE Inc. (careinc.info) which has been contributing in multiple ways in bringing COVID relief in India and across the world. This effort was unique as it provided a platform to bring together the efforts of the IIMA alumni along with those of other NRIs in the USA, who came from various other fields of medicine and various other backgrounds.
The initial focus during the pandemic was on research & development of COVID solutions, its tracking and mutation tracking – working with Council of Scientific & Industrial Research (CSIR) and PathCheck Foundation that was founded by MIT professor, Mr Ramesh Raskar. This year, it stepped up to pick up the major humanitarian tasks in this current crisis. It worked together with 150+ doctors of Indian origin and with the help from Tele-platform provider Teladoc Health and Dr. Rajiv Gupta (Associate Professor at Harvard Medical School) created a service called TeleVaid which is providing on-demand 24/7 tele-consult services to the overly stretched Doctors and other health care professionals in India. In addition, with the help of over 40 volunteers, both in the US and India, CARE Inc. has been driving various efforts to provide equipment and/or medical advisory services to hospitals and doctors in Bangalore, Chikmagalur, Indore, Ujjain and various other rural hospitals in Karnataka and Madhya Pradesh. Some of the tangible outcomes of the effort are,
Supply of Medical Equipment: Over 200 oxygen concentrators, numerous BiPAP machines, masks and PPEs were shipped to various hospitals. Funds were raised largely through community efforts in the US.
Doctor To Doctor Tele-Consult Service: A unique service that allows India-based clinicians to get help from the doctors in the USA via a dedicated hotline available 24×7 and manned by 150+ doctors of Indian origin
Medical Knowledge Sharing: Supporting multiple talks between doctors in India and the doctors in the USA on emerging issues like Mucormycosis, training on BiPAP machines, pulmonary issues, and more
For Ujjain-Indore, the focus has been to provide oxygen, create makeshift hospitals, give microloans to families in need, provide psychological support and help vaccination teams. We are unique because of negligible admin overhead, the ability to use the funds right away and local/grassroots level efforts going directly to the beneficiaries.
Building a unique media team that is working with doctors and animators in publishing messages for medicine with cartoons in India
As things evolve, CARE Inc. became a platform that could harness the power of regional sub-groups and alumni associations like Bangalore Medical College, and Govt. Engineering College, Ujjain to come under the overall umbrella and take advantage of the overall resources. This allowed us to get registered in Toyota Benevity, Oracle, and numerous other Silicon Valley organisations as a preferred charity. We were able to get support from institutions like Red Hat that have allowed Care Inc. to circulate a letter of appeal to their 17000 global employees on company platform.
Care Inc. has ended up developing a framework which is helping multiply the power of various charitable efforts.