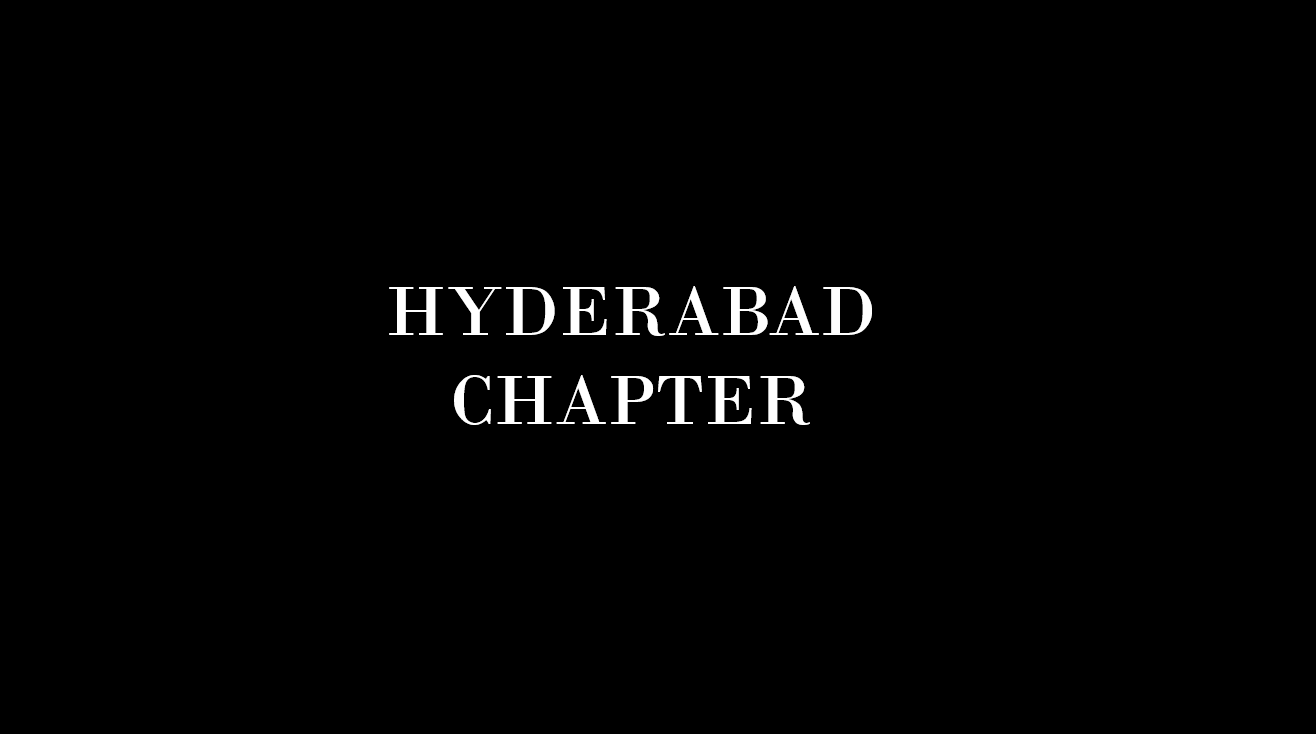 – Sowjanya Bonda (PGP 2009), Secretary – IIMAAA Hyderabad Chapter
With the second wave peaking, Hyderabad chapter joined hands with the Chapter's Trust, which runs 2 Udbhav schools for underprivileged kids (1000+ students) to initiate a "Covid Refief Fund". We intend use these funds to improve the health care infrastructure for the poor and needy of the rural areas. The second wave is reaching the towns and moving into the villages. Our healthcare infrastructure is abysmal if not absent in these areas. We intend to provide the basic health infrastructure to help our villages and small towns sail through the pandemic. The alumni contributed ~ Rs. 1300,000 and received 20 concentrators as donations so far. More about the initiative: https://milaap.org/fundraisers/support-covid-19-patients-in-need-of-oxygen?deeplink_type=paytm. Please support and spread the word.
Coming to our annual updates, thanks to the technology advancements and virtual meeting applications, we could continue our social gatherings and learning sessions through these pandemic times.
1. We started off with a panel discussion on "Post Covid-19 – Road ahead for businesses" with the industry leaders Sameer Goel, MD, Coromandel international, Ram Kaundinya, Independent Director of Advanta, Muralidharan Thyagarajan, Founder, TMI Group and moderated by Raghav Rao, our senior member from Batch 1970 and a very active Rotarian. This discussion brought up many interesting ideas about how businesses could ensure the safety of employees while they cope with the impact of pandemic.
2. Continuing the legacy of inviting the freshers, we joined hands with the alumni committee to conduct Synchrony. With the breakout interactions and campus nostalgia quiz, this e-synchrony proved to be equally enjoyable to any other synchronies we have attended.
3. Going back to our learning sessions, we did a 2-day workshop on improving the LinkedIn profile by Saloni Mehta, Coach & Consultant, Ex-Linkedin, ITC, Paytm, IIM Indore. This event saw active participation from Alumni across batches.
4. Given the volatile nature of the investment scenario, we invited  Mr. Shobhit Mathur, CEO Kotak Advisory to touch upon the topic of "Asset Allocation – Navigating volatility | Rebalancing & Tactical shifts". This session gave an insight into how to reallocate the assets in the investment portfolio of individuals
5. Covid-19 made us all move to the online medium overnight including our children in the name of virtual learning. This overnight shift caught us off guard in terms of our preparation to learn and maintain data privacy. To fill in this gap we invited Shivangi Nadkarni CEO, Arrka for a quick learning session on Data Privacy. This session taught us how to be cautious and vigilant while using the internet and some tips to manage our privacy.
6. With the vaccine being approved, we invited Deepak Sapra, CEO (API and Services) Dr. Reddy's, the man behind getting Sputnik to India to conduct a session on Vaccine Drive. He threw light upon various vaccines, the technology behind them, their efficacies, and their safety. This session cleared a lot of uncertainties and confusions around vaccines
7. As we drew closer to a year of social distancing, we moved into a zone of introspection. To help us make sense of our life's journey and chalk out a path for our future, we invited Sushma Banthia and Rekha Upadhyay to shed some light on the topic "Been there done that now what". 
Through all these events and initiatives, we continue to stay connected, cheer each other up and do our tiny part to help the people in dire need.