MUNDHADA KETAN LAXMIKANT (PGP 2021) – K.V. SRINIVAS GOLD MEDAL FOR THE BEST ALL-ROUNDER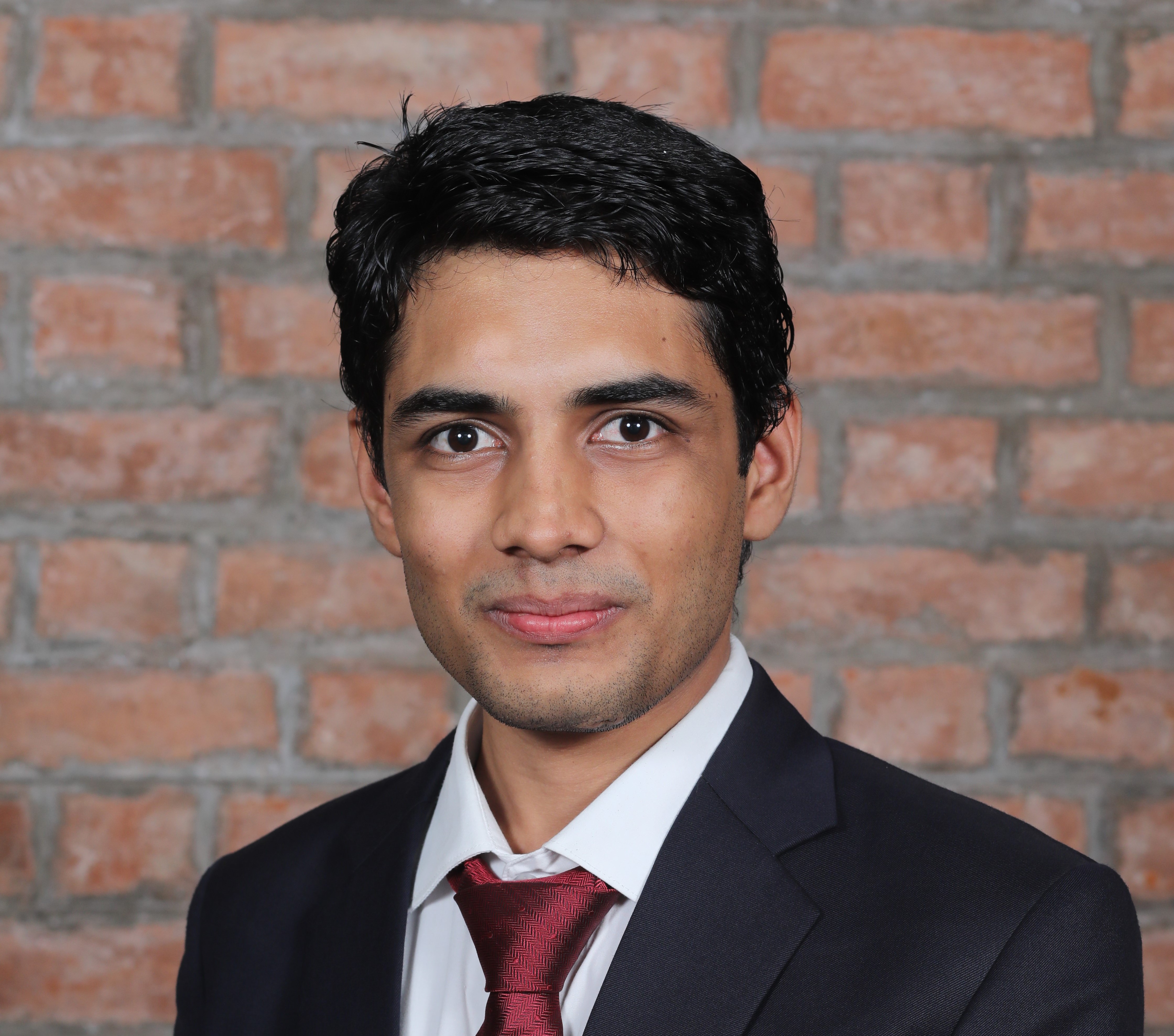 Ketan is an architect, who has earned his bachelor's degree in Architecture from IIT Kharagpur in 2016 where he consistently topped in his department. At IIM Ahmedabad, he was selected as the 'Aditya Birla Scholar' for two consecutive years. By virtue of his stellar academic performance at IIMA, he has also been awarded the Jet Age Securities Pvt. Ltd. Merit Industry Scholarship. Additionally, he has also been conferred the K V Srinivas Gold Medal for the Best All-rounder amongst PGP students.
He has continuously contributed to the intellectual capital of IIMA by co-authoring multiple cases. He was selected to represent IIMA for an international project with a team from the University of Cambridge, wherein he has researched in the field of ESG Investing. At IIMA, he was a core team member of FII, TRBS, GMLC, and PM Tech club. He has won multiple national-level competitions and was also a silver medallist in Sangharsh 2020. He is well-known on campus for being 'the Mascot of Section E', representing his section in the annual Talent Night at IIMA. Through his multiple volunteering experiences, he has made a sincere attempt to contribute positively to the well-being of the IIMA ecosystem.
He had interned with Strategy& in their Middle East office and is joining L.E.K. consulting after graduating from IIMA. He had nearly 2.5 years of prior experience in the Strategy & Planning role before joining IIMA.
What does being a K.V. Srinivas Gold Medal Awardee and Best All-Rounder mean to you? How has the journey been? Receiving the K.V. Srinivas Gold Medal is truly a very humbling experience. I am filled with gratitude for everyone who has touched my life with their kindness and empathy. I would like to dedicate this award to the entire IIMA community, my friends and family, and all my well-wishers, who have always been there for me. I am just a representative receiving this award on behalf of my batchmates. I feel this award is not just a recognition but also a responsibility. I intend to give back to society by helping others in need in any way I can. This award is more special because it came in such unique circumstances. Additionally, it symbolizes that no small deed with a good intent goes unnoticed and one should strive to do good in whatever one pursues. This is a huge honour and means a lot to me as I step into a world that needs courage and resilience more than ever before.
I define the IIMA journey as a 'magical simulation', which has been full of ups and downs and surprises at each step. It requires you to adapt to the situation and react accordingly. Being the only Architect in my batch, I utilized every opportunity that I got to educate my fellow batchmates about the beauty of Louis Kahn's vision. My love for the campus has only grown ever since I joined the institute. Even before the classes began, I had interacted with my peers, leading to the formation of informal SIGs. With such a vibrant peer group, the tone for my journey was set perfectly.
As I reflect on my journey, I am truly proud that I expressed myself and was open to new experiences. I tried everything right from being a mascot to anchoring in the opening ceremony of TRBS, to trying my hands on multiple sports and joining several clubs and hustling around. When asked for volunteers for a role play in class, I always had my hand up. I just loved trying new things and I never shied away from asking for help and contributed likewise. The personal and professional recognition earned by the virtue of being awarded this honour has given me a lot of confidence and credibility. I shall forever be thankful to the IIMA community for truly putting me on a path to lifelong learning.
What are your fondest memories from the campus? I feel like every day has been a fond memory for me on campus. Yet, if I were to pick the top ones, I would go with T-nite. I was the mascot of my section and I had dressed up in an iconic saree with make-up and shades on. I roamed around the campus as the funny 'Statue of Illuminati' for 3 days and clicked pictures with a lot of folks, right from little children to elders. Soon after T-nite, I was known as the funny guy of my batch and everyone would come to me and share what they were going through, and I would try to help them in any way I could. With time, I earned the trust of my batchmates and that meant a lot to me.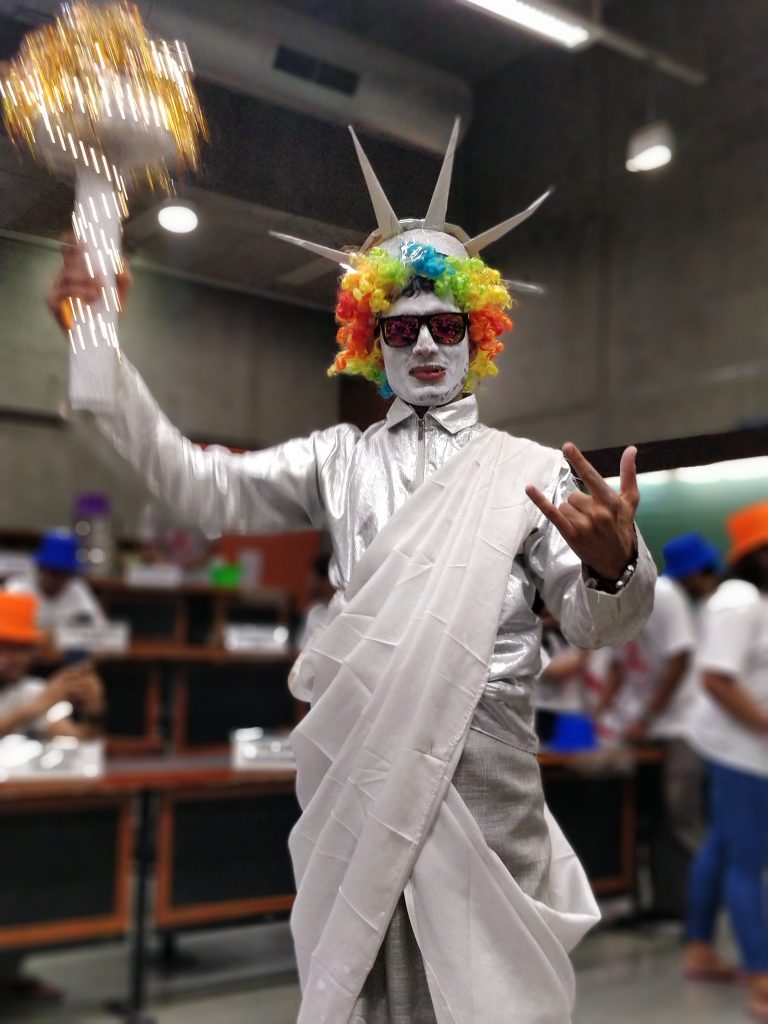 Another memory that I would always cherish is being selected as the Aditya Birla Scholar. Receiving the honour at the National stage from Mrs. Rajashree Birla was a very humbling experience. The kind of reception and respect that I got when I came back on campus was truly special. The journey from 'Statue of Illuminati' to 'ABG Scholar' was indeed quite a memorable one for me.
Additionally, another one of my special moments is when I gave my internship debrief to 380+ PGP-I students in my second year. I tried to show them the bigger picture in life and how their career is a marathon, spanning more than 35 years. That talk inspired a lot of PGP-Is and many of them reached out to me later to thank me for motivating them. It felt really good to contribute positively to the IIMA ecosystem.
Besides these moments, I have cherished dancing in almost every corner of the campus. The late-night walks and 'Jhula talks' with friends were some other fond memories. Needless to say, some of my best memories on campus were shaped by Skyfall (Dorm 7) buddies, who have been with me through thick and thin as we lived like a happy family. I also loved being the permanent GOH of 'Nautanki' (Dorm 9) for the entire 2 years of my stay at IIMA. My batchmates would remember me as the last person to leave the mess as we would end up having interesting conversations during dinners. IIMA community has been really kind and I am glad that I got to live every moment on campus with absolute joy.
~