InSharp – CHANGING THE FOCUS OF LEARNING FROM 'CONTENT' TO 'APPROACH'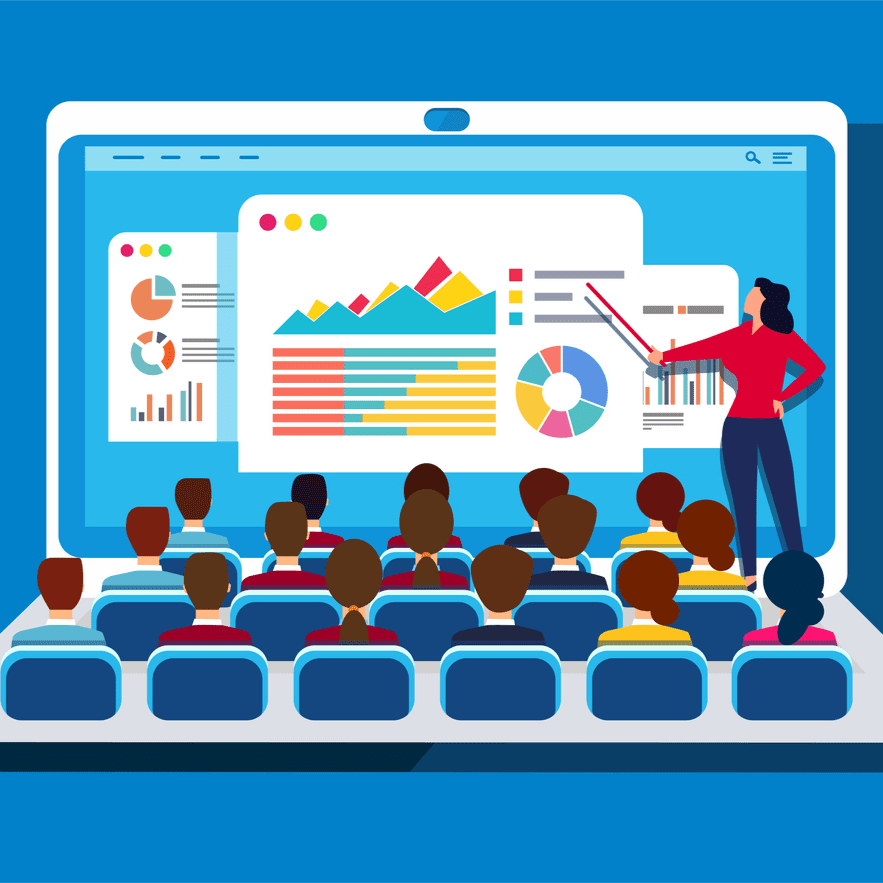 India's pioneering Ed + Health Tech adaptive higher value learning program for school children
By the founders, Mr Rahul Anand (PGP 2011) and Mr Kamlesh Chauhan (PGP 2011) Having trained 10,000+ students for aptitude based examinations, the team set out to make learning less painful for children. Along with InSharp, they are also the founders of Bfactory (a premier MBA and placement preparation institute in East India).
Harshit studies multiple concepts, but he finds it difficult to solve questions on his own.
Rashi is not able to concentrate while reading paragraphs. She tends to get lost while reading.
Arpit understands everything at school, in tuition and at home. But, he doesn't score well in exams.
Harshit, Rashi and Arpit are not alone. Millions of students face problems with self learning and performing. The schools and tuitions with their focus on syllabus completion don't help much.
About InSharp Being a unique "education + mental health" benefit training, InSharp is a learn-to-learn start-up which empowers children with academic training and physiology control approaches to make learning and performing a more effective and efficient process for them. The vision of InSharp is to create high performing leaders of tomorrow by empowering children to 'learn to learn' today.
Product Vision At the business end, InSharp is an advanced analytics product with health tech integration for learn to learn training. At the customer end, InSharp is a personalized learning management website.
Product Highlight Adaptive learning via advanced analytics | Future: Machine Learning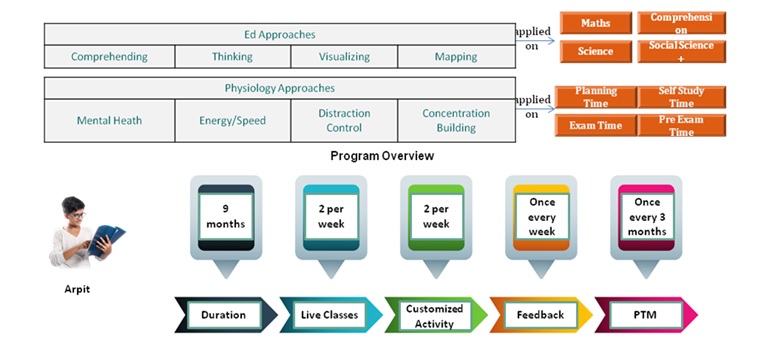 InSharp Program Overview The academic training involves skills like visualization, comprehending, thinking, and structuring. InSharp physiology control methods involve training on mental health and performing aspects like speed, concentration, stress and energy management (based on Heart Rate Variability inputs), and more. InSharp does not train on particular subjects, but trains on approaches for the entire school curriculum as per the child's age. InSharp does not add content to the child's life, but enables children to learn the same syllabus with ease. The key aspects of InSharp training are:
The ability to visualize while learning, e.g., Visualizing variables as real objects or calculations
The ability to anticipate while reading, e.g., Theme based reading, Anticipation Guidance
The ability to structure information, e.g., Mind mapping, Process Memory
The ability to plan and perform in exam settings
The ability to think: critical thinking, radiant thinking, pattern recognition, algorithmic thinking and predictive thinking
The ability to remember things: retention and revision method learning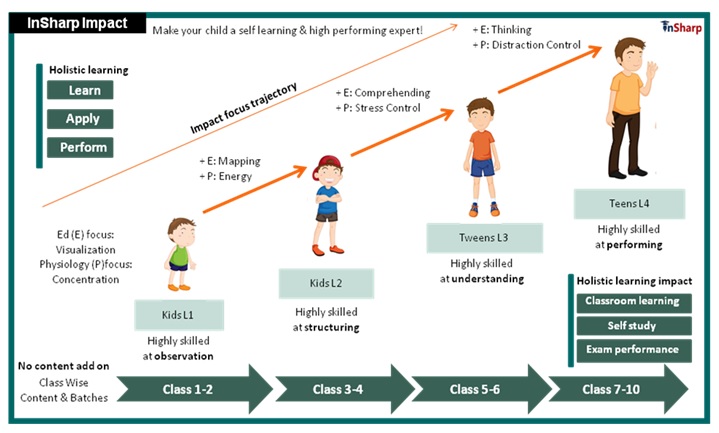 Mr. Rahul Anand, (Co-founder, InSharp) expresses, "We have been teachers and mentors for 10 years now. Over the past 10 years, we have been able to understand the problems children face. To mention some: how to make first reading effective, how to break a problem into parts, how to move from one step to the other in problem solving, how to remember the process of solving, how to bring a chapter to closure, how to perform up to potential in exams, how to get over distractions and lot more. We have studied 150+ globally acclaimed academic and physiology control approaches and created the InSharp program. Let me give you an example, you know, research suggests that students who apply mnemonics while learning, show approximately 43% less anxiety going into an exam. Process orientation makes learning highly impactful. We do not want to add content to a child's life. We want to make him/her adept at learning anything that he/she wants to learn. We are anti-tuition. We are anti-skill learning overload. We believe we are pioneers in the way learning will be visualized in the times to come."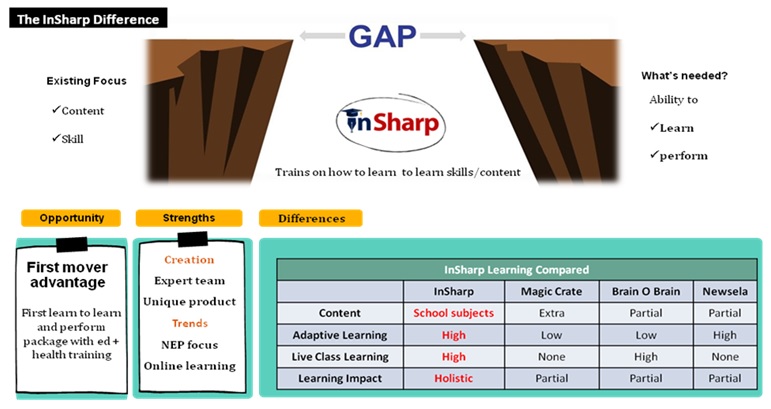 InSharp programs have a very good response from parents and children alike. InSharp students have been able to perform better at school. Process orientation and anxiety control training has benefited many students to reduce exam stress. InSharp impact is strongly connected to the happiness in learning and performing for a child. The InSharp classes average student rating till date is 9.7/10.
InSharp Business Journey InSharp has been incubated at ciie.co and is head quartered at HSR Layout, Bengaluru. InSharp got registered as a private limited company on 22nd March, 2021 and business entered revenue stage on 21st June, 2021.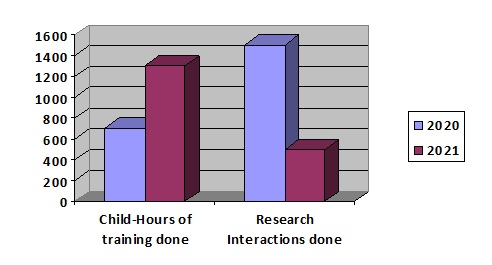 In the dynamically changing world of today, 'learning how to learn' holds the key to becoming leaders of tomorrow. In a new world, where content is omnipresent, it is important that 'process orientation' takes precedence over 'rote learning'. InSharp is a welcome move in the world of education technology.
Follow the link or more information on InSharp – India's pioneering learn to learn training program.