WE DEFY DISTANCE WITH FOOD DELIVERY – JUSTMYROOTS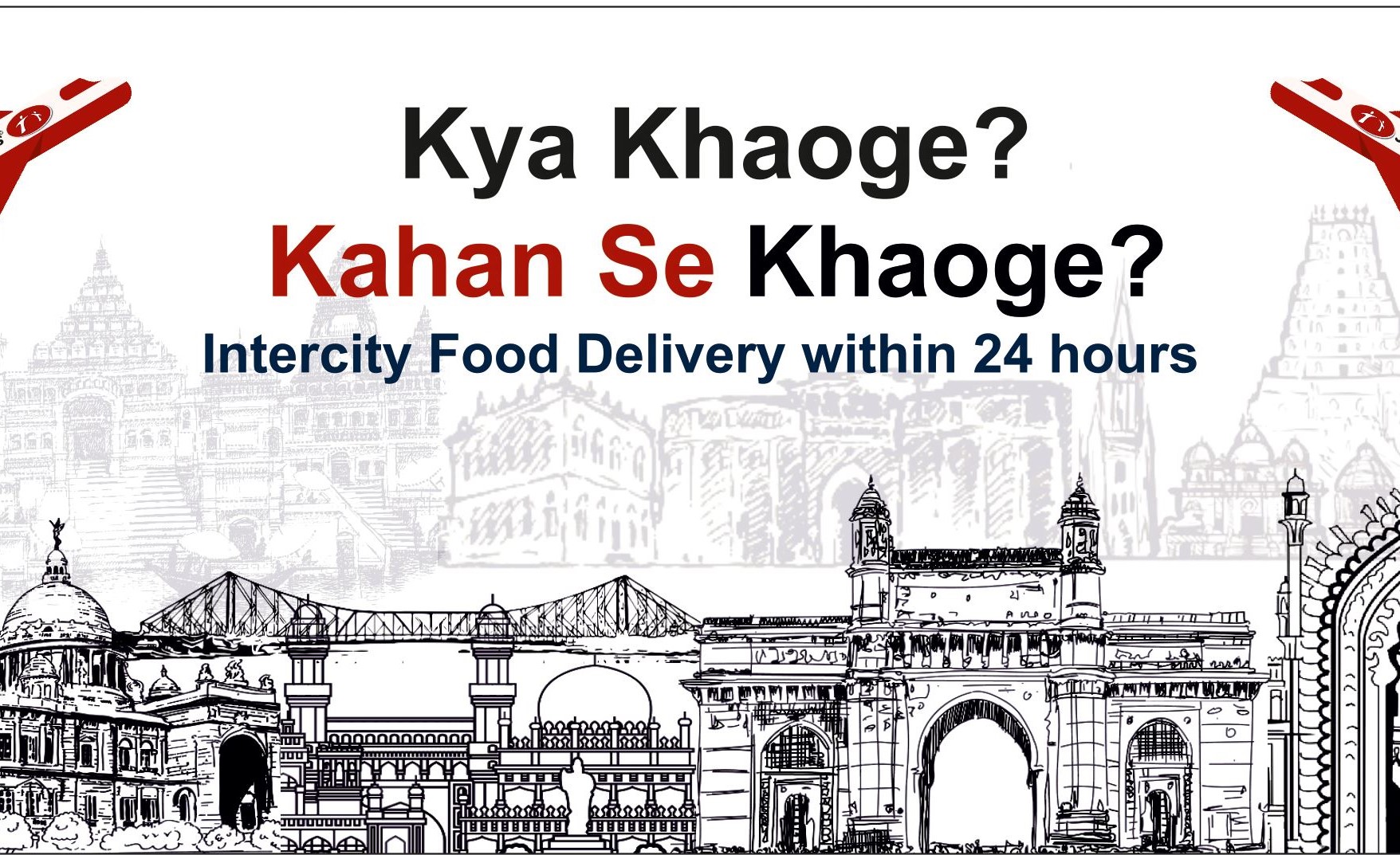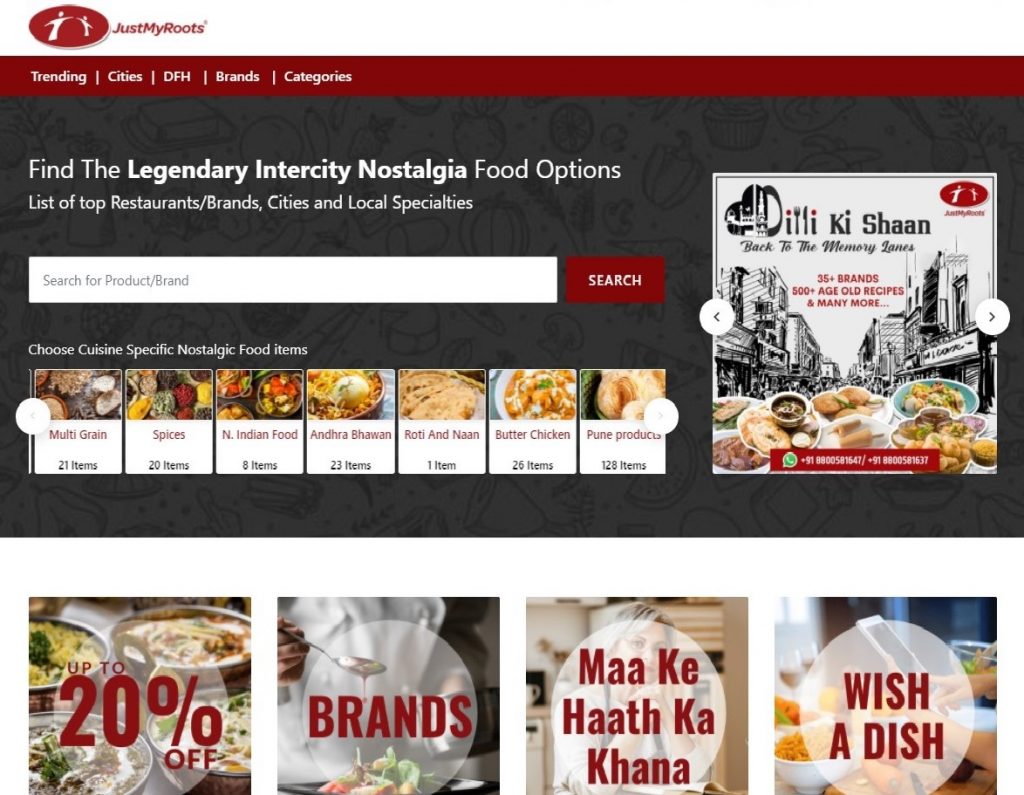 Mr. Samiran Sengupta (MDP 2004)
Food-tech platform JustMyRoots aims to connect people back to their roots through regional food. The start-up also claims to be India's first inter-state home delivery service, currently working with a team of 40 employees. JustMyRoots is currently operational in Delhi NCR, Kolkata, Jaipur, Bengaluru, Chennai, Hyderabad, Mumbai, Pune, Ahmedabad, and Kashmir.
HOW IT STARTED Mr. Samiran conceptualised the idea of JustMyRoots along with his wife and co-founder Promita Sengupta. In 2018, JustMyRoots was born out of the couple's personal struggles of staying away from home and missing their hometown food. These experiences led the couple to do their bit of research during the course of which they met a mother who was worried about her homesick child, studying in a different city. The culmination of all these resulted in the emergence of JustMyRoots.
BUSINESS MODEL JustMyRoots works on four pillars viz., local sales of products, inter-state or inter-city sales, Direct from home (DFH) services and Airport. The B2C model functions on the customers accessing the exclusive app or website and identifying the product that they would like to deliver. Once the order is confirmed following the online payment, the logistics and supply chain team packs and sends the purchased products to destinations. The special packaging keeps the food fresh for upto 36 hours as it moves from city to city through our partner airlines and delivery services.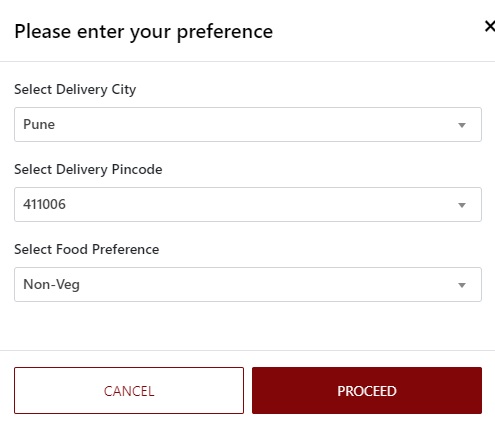 SPECIALISED PACKAGING AND STATE OF THE ART COLD CHAIN LOGISTICS JustMyRoots is India's first perishable, inter-state, food supply chain enabled e-commerce platform, which handles regional or home-cooked food from different parts of the country, delivering pure nostalgia at the door steps. JustMyRoots has come a long way in establishing the distribution centres in 19 cities and delivering to almost 15000 pin-codes across the country.
JustMyRoots uses specialized imported packaging, accompanied by cost-efficient and state-of-art cold chain logistics where the food is transported at a temperature ranging between 5 to 8 °C. In case of long distance delivery, the products are transported through flights. The company also has a special 'Last-Mile Delivery' service where the food is delivered at the doorsteps.
Currently, the start-up is working with various packaging institutes, India and abroad, to get a solution (patentable) which will keep the product fresh till 72 hours. The team is currently working with multiple food technology scientists and packaging experts to further improve the delivery timing and simultaneously keeping the cost low for customers.
DIRECT FROM HOME (DFH) SERVICE DFH is a very unique service wherein we pick up food cooked from a mother's kitchen (from one city) and deliver them to their loved ones living in another city. This service has received huge support from our customers and the essence of Home Food (literally) is served even at a distance of 1000 km in a span of a day or two.
CHALLENGES FACED Amongst many other, the major challenges were,
1. Convince the customers and restaurants that the food can remain fresh even after 24 hours. Considerately, the team had offered free deliveries in the beginning to gain their trust and also delivered to the friends of restaurant owners who stay in different cities.
2. Creating logistics and packaging to deliver perishable products
3. Creating teams in different locations, even during the pandemic, who could understand the way we operate
4. Getting the right customer service
MEASURES TAKEN TO MAKE THE FOOD DELIVERY SAFE AS WELL AS FAST DURING THIS PANDEMIC We had already set up a robust infrastructure in most cities, with strict adherence to the covid-related precautionary protocols. Our logistics and product partners are fantastic and ensured that the operation did not stop even for a day. The lockdowns did create issues for us, but as we are handling food, we generally managed the e-pass, ensuring the food delivery on time.
During the pandemic, as a food-tech company, the best help we could extend was to deliver special meals to the covid affected individuals/families. We wanted to do this sustainably and offered the services at a largely subsidized rate. During this phase, we were adversely affected by,
1. Key logistical challenge when the flights got cancelled
2. Safety of the delivery team
3. Unavailability of the packaging
4. Restaurants and food outlets suddenly closing down
EXPANSION PLANS We are planning to reach at least 130 cities in India by 2023 and to start replicating our services to few large countries like the US/Europe/Australia/Philippines/China.