INAUGURATION OF UDBHAV RBL SCHOOL, FATEHNAGAR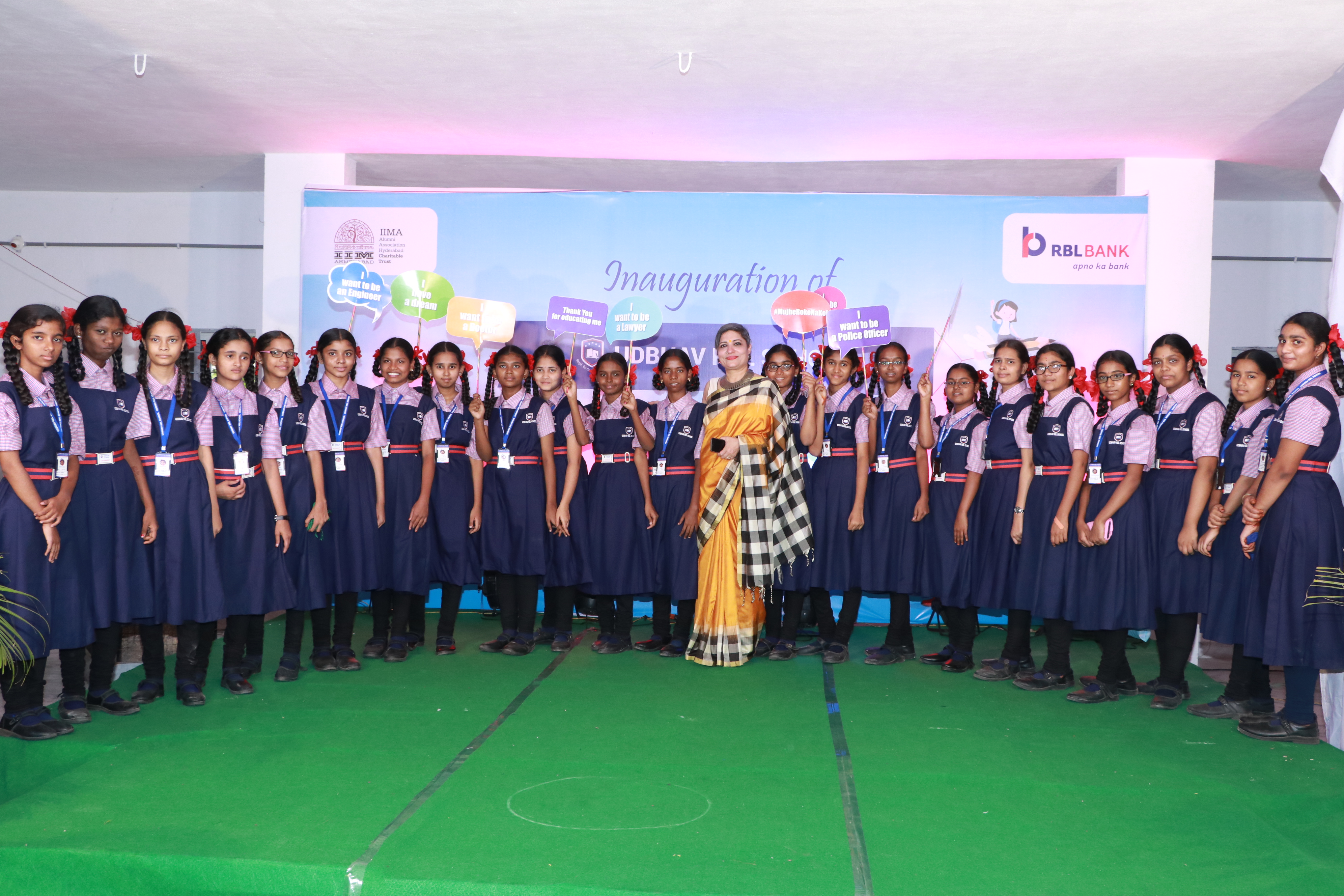 IIMA Alumni Association Hyderabad Chapter Charitable Trust (IIMAAAHCCT) has a vision of educating more than 10,000 children by 2025. Our six-year journey with Udbhav School, Rasoolpura has enabled us to understand the challenges in education. The efforts of our team led to an improved academic performance by the Udbhav students with 97% pass and 94% first class pass in SSC-2019. This success encouraged us to spread our wings and reach out to more children. The IIMA Alumni Association Hyderabad Chapter charitable trust took over another school in the Fatehnagar slum of Hyderabad in July 2019 and named it "Udbhav RBL School" in association with RBL Bank.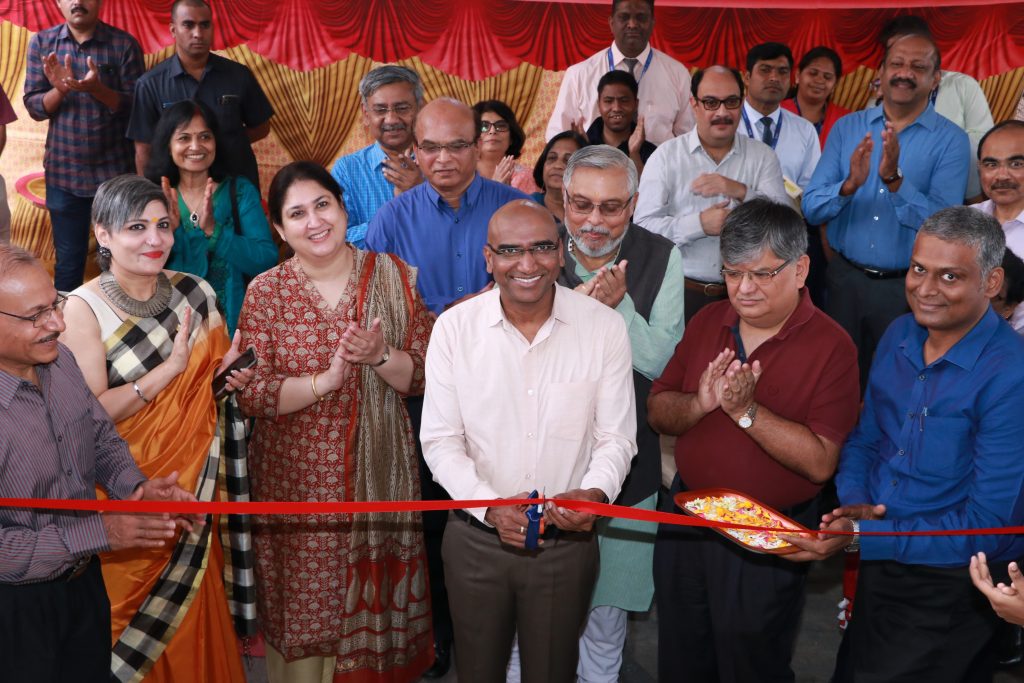 The school was inaugurated on 19th October 2019 by Chief Guest, Dr. R.S. Praveen Kumar, IPS, Secretary, Telangana Tribal Welfare Residential Educational Institutions Society (TTWREIS) in the presence of the distinguished Alumni of Hyderabad Chapter. Addressing children at the event, Dr. R.S. Praveen Kumar, IPS, Secretary, TTWREIS, Government of Telangana, said "I come from a very humble background myself, but there is no limit to what you can achieve if you have the determination to. Today, I am very thankful to the IIMAAAHCCT and the donors for supporting the under privileged children. The Government of Telangana supports education of children and spends close to Rs. 75,000 each student every year, for their education."
During the 5th edition of UMEED 1000 Cyclothon that took place in December 2018, 30 cyclists covered 1000 kms from Mumbai to Bengaluru and raised INR 3.25 crores. The funds raised are to support the education of girl children of the Udbhav RBL School in Fatehnagar, Hyderabad and to help our NGO partner Udbhav School to provide these students with quality education, notebooks, textbooks and uniforms.
Udbhav RBL School aims to educate over 360 students each year. Additionally, the school has set up a science incubation centre to foster the spirit of scientific innovation amongst the students.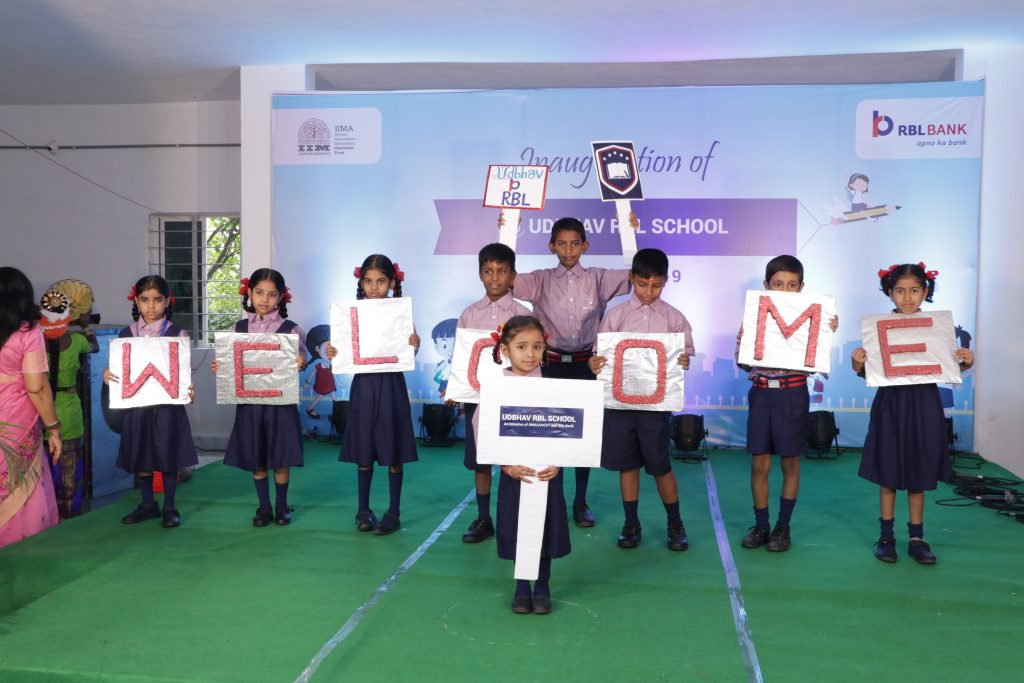 The school inauguration was followed by Mr. Harish Kumar's 'Correspondent address' which elaborated on Udbhav RBL School's exceptional academic performance in SSC-2019 and the success stories of the school alumni. This was followed by a cultural program by Udbhav RBL School students that was highly appreciated by the guests, parents and community members. The cultural program culminated in a skit on the inspiring story of Purna Malavath who scaled the Mount Everest. Dr. RS Praveen Kumar who mentored Purna and was the brain behind her success appreciated the performance. He emphasized on the importance of teachers and how discipline, belief, focus and determination can help any student achieve success. Ms. Jayanthi Thogota, HM, introduced 'Mission-25', a group of 25 students from Udbhav School, Rasoolpura and Udbhav RBL School, Fatehnagar who would be provided with afterschool tutoring, counselling and guidance to excel at studies and join professional courses for a bright career. Ms. Shantha Valluri, Head of HR, CSR & Internal branding, RBL Bank, Ms. Reva Ahuja, Expert in Early childhood education and Mr. Jasmeet Gandhi, Chief Imagineer and concept designer, Umeed 1000 shared their messages on education and inspired the audience. Ms. Reva Ahuja shared her experiences and inputs in early childhood and primary education with the primary and middle school teachers of Udbhav Schools to help them implement the same in the school. This was an excellent learning experience for the Udbhav staff.