TECHNOLOGY IN PRIMARY EDUCATION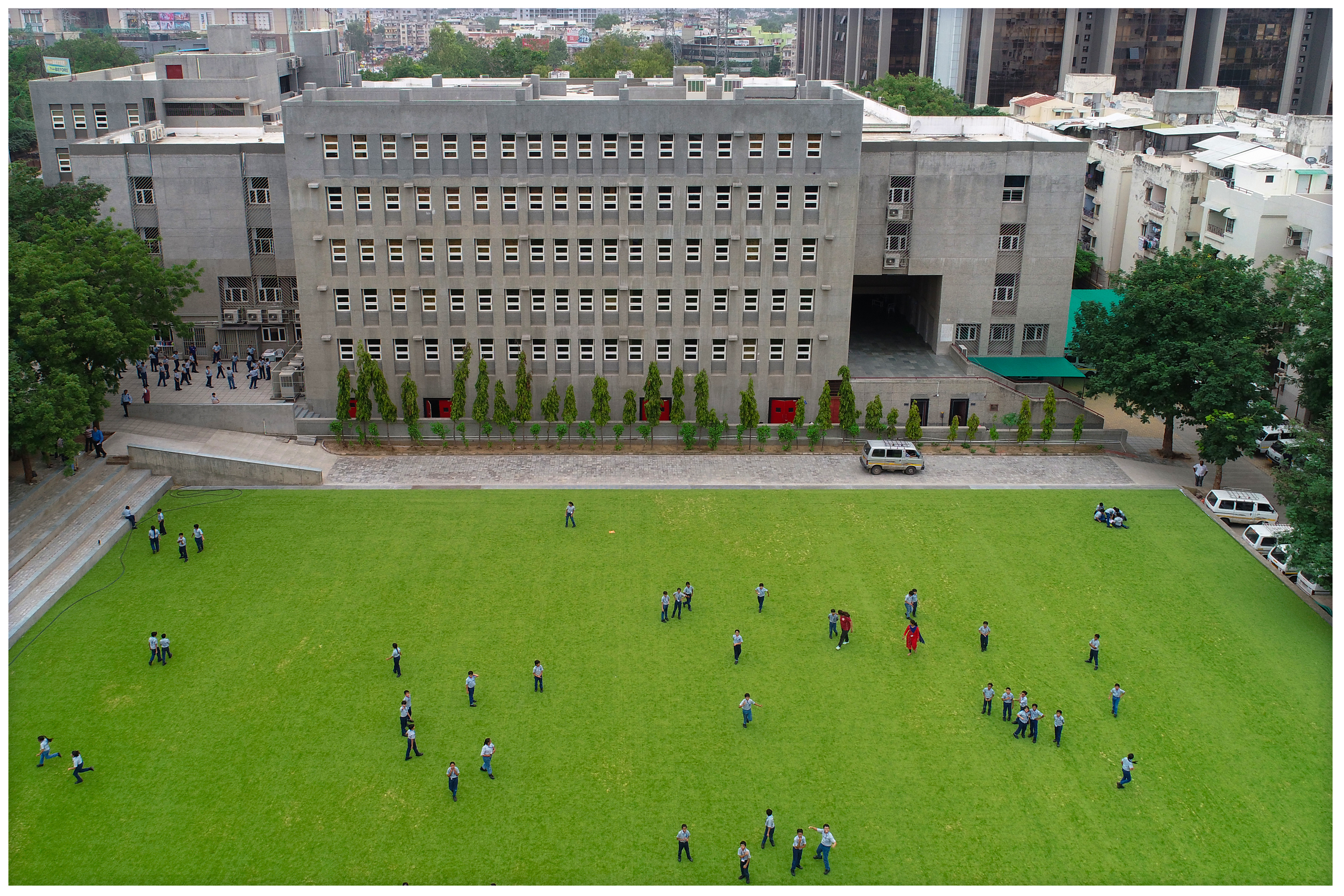 Contributed by Mr Manan G. Choksi. He runs K-12 Schools – with over 7,300 students. Here, he shares how they dealt with the pandemic situation and started online classes with over 500+ teachers.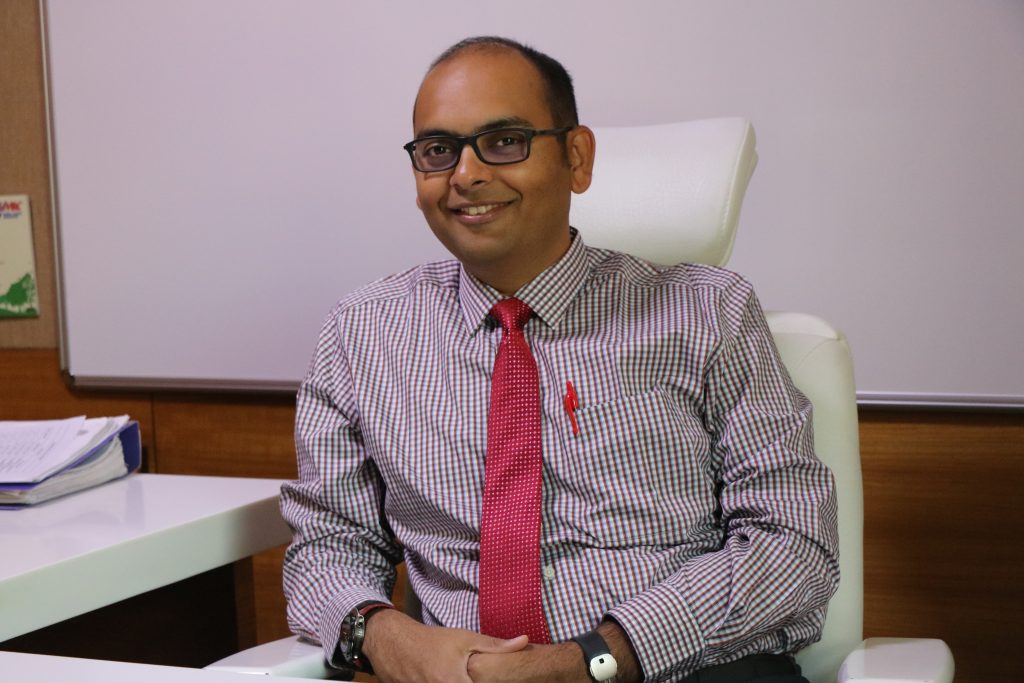 Gaining appreciation all over the city, the management of the 55-year old, Udgam School for Children has grown well to get along with the other three schools in its fold. Working hand in hand with Zebar School for Children, Bodakdev School for Children and Satellite School for Children, the management has under its supervision 600+ teachers and more than 7,300 students.
The school, equipped with the best possible technology with 100% smart classes and laptop for each teacher, invariably encouraged its teachers to make use of technology in  learning, which even after umpteen endeavours, was not strictly brought to practice. Exactly 9 years ago Smart Boards were implemented in the school, but the usage was dismal. In fact, it was time to replace the boards and at best used 25% of the time it could have. The Executive Director of the school, Mr Manan Choksi, in one of these efforts, conducted training of all the 400+ teachers and demonstrated on making effective use of PowerPoint on a smartboard as recently as September 2019. The staff, already well-adapted to the traditional teaching method seemed a bit obdurate over the modern standards. Close to 50 staff members had more than 10 years of working with the school and were not motivated to change their way of working.
The news of the sudden outbreak of COVID-19 made Mr Manan Choksi envisage the need for dynamic teaching methods in future. On 19th March, he declared work from home to all the staff until further notice even before the lockdown was announced nationwide. The worsening situation of the virus made him recognize that the schools will not be in a working position at least till for the next few months. Most in the industry were optimistic that schools will get back to normal. But what Mr. Choksi realized that the more we give hopes of short lockdown period – the higher will be resistance to adapt to changing ways. On March 19th he announced that schools may not work till October 2020, to which most people disagreed.  Estimating the loss of studies during the pandemic, the executive member group (EMG) – having 50 members who had managerial positions,  conducted daily zoom meetings to get on ways of imparting education while staying home.
Amidst this all, as the news of initiation of online classes in a DPS covered the media, the administration started receiving emails from parents asking how the management is going to act in the current situation when already others have taken a step ahead with the learning.
The school, awarded with the Computer Literacy Award in 2002 by Dr APJ Abdul Kalam, is already equipped with smartboards for nine years and with teachers working with laptops from the past eleven years, yet technology remained something restricted to the back-office use.
Mr. Choksi convinced the EMG that if we do not give online education- there will be no reason for parents to pay the school fees and salaries of teachers will be impossible to pay.  Moreover, the important point which concerned the school was without a routine the students may start forgetting what they have learnt and get out of the habit of studying.  This gave more than enough motivation to the teachers to adapt to the new technology and method of teaching to ensure that students stay in touch with studies and do not waste this opportunity to stay indoors and study.
Knowing that convincing a select group will not be enough, Mr. Choksi, in a meeting held on 6th April 2020, asked the staff to espouse themselves with technology, and finally, the online classes were got to action through Zoom. As we know Zoom was not a safe platform in those days. This made us encounter with one more problem, hacking. We started receiving Jihadi messages on our online zoom classes, and it made us contemplate for more secured options. Conclusively, we switched to a more secured platform, Microsoft Teams. After the successful implementation of sessions on MS Teams, we have also conducted exams online.
To overcome the constraints of online classes which is predominantly "Synchronous" education, we have also partnered with Extramarks – an online learning app and provided app access to all the 7300+ students at school's cost. This would have videos for learning and MCQs for practice giving "Asynchronous" education a boost. Further, the management is at opinion to work with the application even after the situation rehabs to the previous working conditions. Students can then probably get their devices to schools, which can further narrow down the heavyweight they carry on their shoulders daily to school.
After May the lockdowns started lifting up and the parents had to start working. They couldn't be with children at home for helping them with online classes. The school did a survey of parents and gave them choices of 5 time slots. Since the strength of each of the school is quite huge – the management decided to plan different sections of students according to the time convenience of parents.
As on date, the school is successfully delivering lectures and has adapted admirably to carry out its duties towards its students and staff. Rising to the occasion the parents, teachers and the students have cooperated whole heartedly in this new way of imparting education with average attendance being 95% in classes and a better assignment submission performance than normal school.
In fact, we have also written to CBSE and central government to categorize schools to impart education virtually, so that we could reach the maximum number of students pan India and educate them at a lower cost.
Having collected 80% of our first quarter fees we are able to do full salaries on time for all our staff members. We have also planned for a life insurance policy and health insurance policy for staff which was not done in the 5 decade history of the organization.
The ongoing crisis has definitely helped many schools experiment, and achieve new milestones. Udgam School – has been at the forefront of adapting and we continue to do the same even at this point.